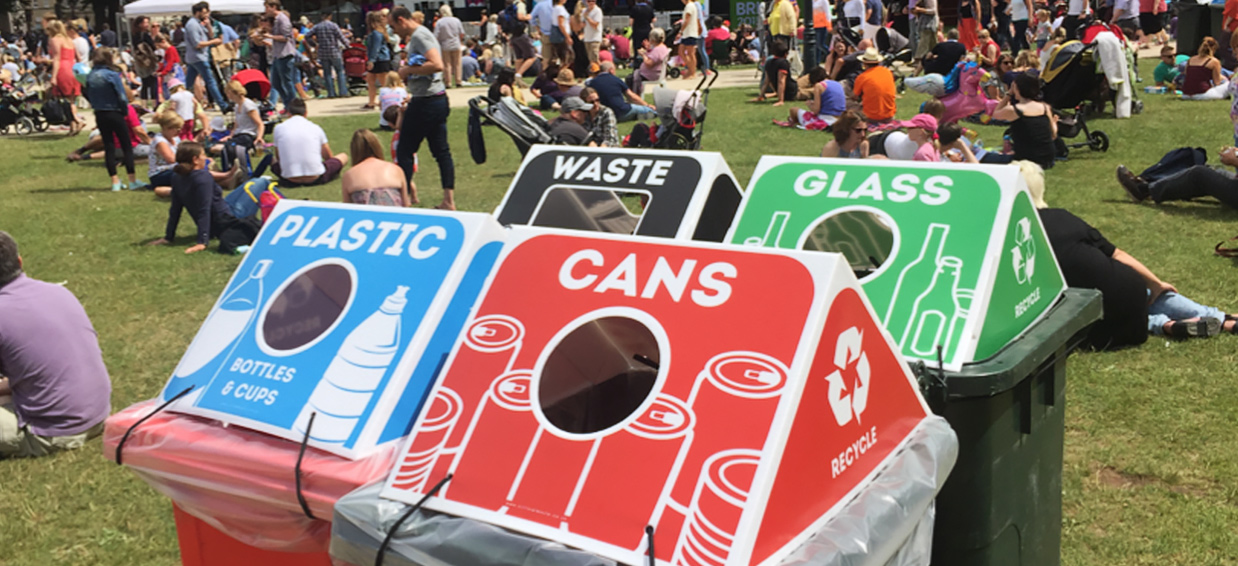 5 Steps to Solve Your Event's Sustainability Challenges
Your attendees aren't just noticing your event's main attractions. They're also observing how sustainable and eco-friendly your event is. And if your trash cans are overflowing with water bottles, for example, it could leave a bad impression on your green-leaning guests.
To improve the environmental impact of your event and reduce your carbon footprint, follow these simple steps.
Choose a sustainable event venue and location
Where you hold your event is among the biggest decisions you'll make — and it has an effect on sustainability, too. Choose a facility that is LEED-certified, which means the venue adheres to standards that make it energy efficient.
If LEED-certified venues are in short supply in your area, ask potential venues how they can help your event reduce its carbon footprint.
Location matters, too, since how your guests get there can have a big impact on the environment. Look for venues that are accessible by public transportation. You can even go a step further by incentivizing attendees to leave cars behind by offering a free shuttle, arranging car sharing, or other accommodations.
Offer recycling and compost at your event
Environmentally conscious attendees will be enraged by trash bins overflowing with a mix of plastic, paper, and food garbage. It's up to you to ensure that there are clearly labeled recycling bins so that your guests know where to dispose of paper and plastic.
You can go a step further and include composting bins, too. Not only will you be doing your part, but your guests will notice your brand's commitment.
Work with a sustainable event caterer
If you're serving meals and snacks, show that you care about the environment. Work with vendors that use only locally and responsibly sourced ingredients and recycled or eco-friendly dinnerware. You may also consider setting up water stations to reduce the number of plastic bottles.
Bonus tip: Find a local organization that will accept donations of any leftover food.
Rethink your event swag
Yes, people like freebies, but be mindful that sometimes handouts and swag end up on the floor or in the trash. Instead of keychains, stress balls, and other junk with logos, think about sustainable gifts like reusable tote bags, reusable water bottles, or herb or plant seed packets.
Check out this infographic for more eco-friendly swag ideas.
Reduce your event's paper trail
Events done in the traditional way relied on lots of paper including flyers, event programs, and newsletters. If you're trying to be sustainable, digital marketing and communications can help you save a tree.
By creating an event website and app, making announcements via email and social channels, and promoting your event online, you can reduce your paper trail. For any paper items you must have, choose recycled products and packaging.
Learn more ways to deliver a great attendee experience
By focusing on event sustainability, you won't just help the environment — you'll also help your brand stand out as a champion of the environment.
Looking for more ways to meet or exceed your attendees' expectations? Read How to Craft the Ultimate Event Experience.