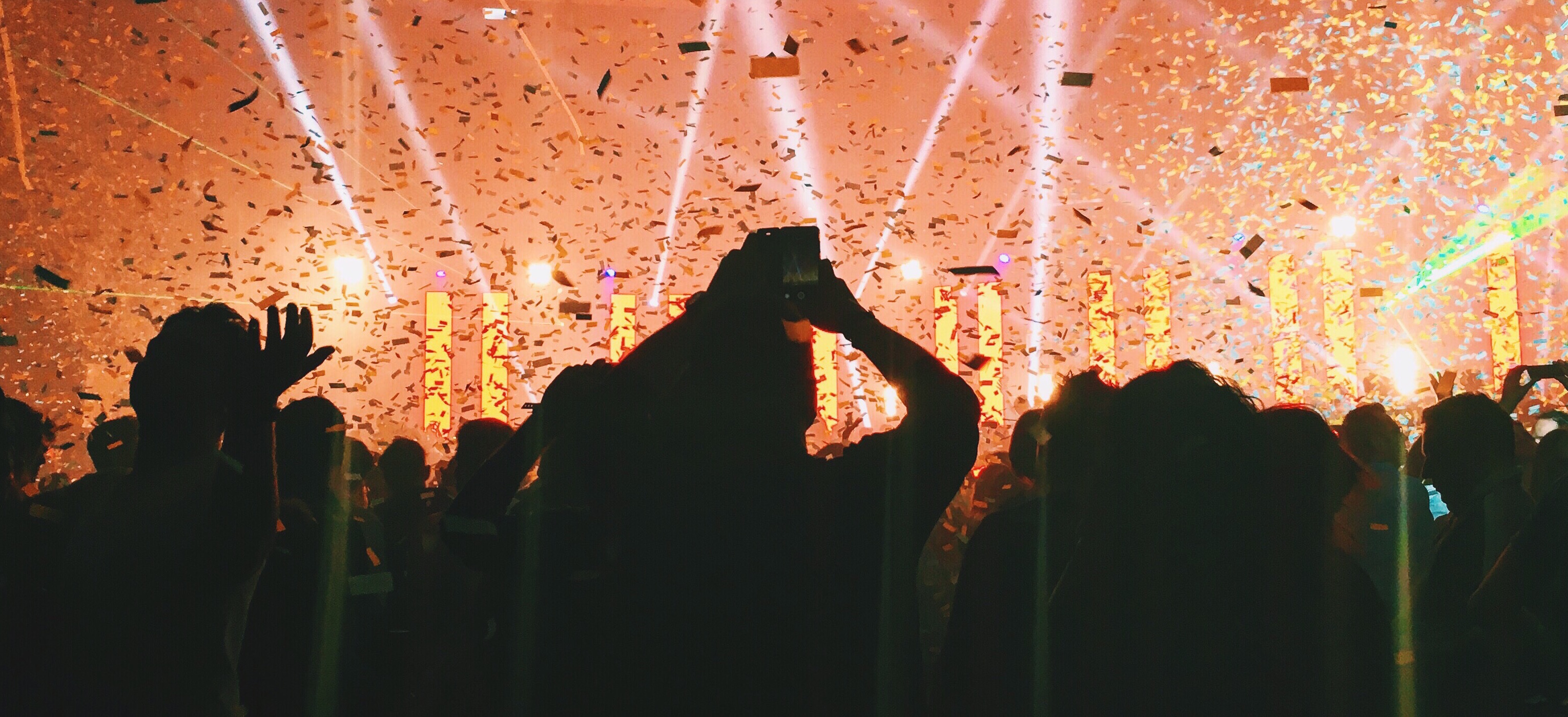 How Fans Are Using Social Media at Festivals
Half of fans find out about festivals via a friend's post on social media. One way to get even more fans to show up next year? Make sure the fans who attend show off their experience to friends on social media.
The most effective way to do this is to focus your efforts on super fans, or "hardcore festies": fans who attend an average of 5-6 festivals per year. These fans outrank casual festies in social influence, as well as VIP purchasing and virtually every other aspect of spending, attendance, and engagement.
Consider this: New research revealed that nearly half (46%) of festival attendees say they found out about a festival they attended through social media. And 69% of hardcore festies say their friends rely on them for information about upcoming music festivals.
What's more, 81% of hardcore festies are active on social media during festivals, compared to just 57% of casual fans. That means there's huge opportunity for you to engage them online and spread the word even further. But first, you have to understand where and what they're posting.
The social networks festival fans use most
Hardcore festies spend a lot of their time on social media, but some platforms are more popular than others. Of active fans, 85% are on Facebook, 71% are on Instagram, 50% on Snapchat, 48% on Twitter, and 17% on Tumblr. While casual fans are also active on Facebook and Snapchat, hardcore festies are much more likely than casual fans to use Instagram (45% more likely), Twitter (70% more likely), and Tumblr (nearly 1.5x more likely).
What festival fans post on social media
Now that you have a sense of which social media networks to focus on, zone in on what your festival fans are posting.
According to our research, posting photos is the most popular, with 81% snapping pics and sharing them. Next, 71% of super fans tag their friends while at a festival, and 66% percent post videos. In fact, hardcore festies are 25% more likely to post videos than casual fans.
57% of hardcore festies say they've "checked in" at a festival, and 56% of the time, they use a festival's hashtag when posting. Among Snapchat users, 27% use the festival's geofilter.
How to get fans using social media at festivals
To engage hardcore fans at your festival, develop a social media strategy for your festival that takes advantage of their heavier usage of Instagram and Twitter. Create opportunities to engage: design Instagram-worthy art installations or post your preferred social handles next to every food booth and on visible screens. With 56% of fans using your festival's hashtag, their posts could be enough to get your festival trending.
Hardcore festies are even more likely to engage with videos than photos on social. So in your own social media coverage of the festival, post videos to get more shares and drive interest. You could even use fan video clips in your recap videos to give them a sense of participation and recognition (with their permission, of course!). Make sure to include their social handles so they don't miss that you're sharing their posts.
Taking your social media outreach to the next level can introduce your festival to new fans, and help generate excitement before, during, and after. For more strategies on how to engage the most valuable music festival fans, download the free music festival marketing guide.