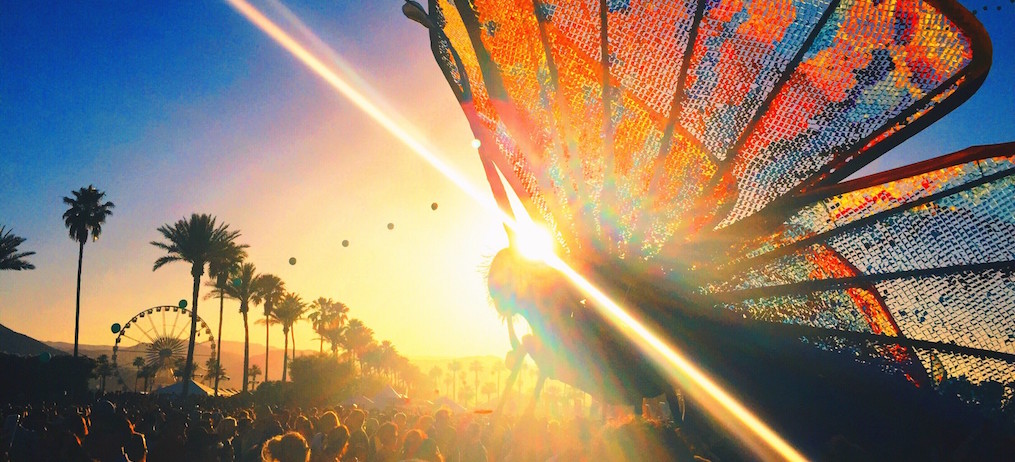 Why Fans (and Brands) Love Experiential Activations at Festivals
Sponsorship spending on music tours, festivals, and venues is outpacing any other industry, totaling $1.47 billion dollars in 2016. But if brands aren't spending that cash to build activations that fans love, that's money wasted — and fans' expectations are rising, fast.
So, how can music festivals make sure their activations are authentic for both the event and brand? The buzz word of 2017: experiential marketing.
Experiential marketing is all about crafting a memorable consumer experience. When it comes to experiential activations at festivals, the goal is to enhance the fan experience and add a new dimension to festivals.
Here are two ways brands are embracing experiential activations at festivals:
Get all the sponsorship insights you need in The New Era of Concert & Music Festival Sponsorships.
Experiential activation #1: Hands-on art installations
"Art is a fundamental part of our experience every day," says Chad Issaq, head of sponsorships at Superfly. "Technology impacts your brain, but your entire body is moved by art." For festivals, art-centric experiential activations are more and more common, usually in the form of interactive art installations.
"The value that brands are getting from sponsoring art installations is a wider reach and exposure," Cooper says. "Traditional advertising isn't as effective anymore, so giving people experiences is the new way of advertising."
Ben Cooper, the creative director and partner at Hfour Design Studio, has worked on a number of technology-driven art experiences at festivals. One of his favorite festival activations allows fans to speak into a microphone and see their voice in lights. For venues, experiential activations can take a slightly different form. Beim worked on an activation at clubs for Absolut Vodka, creating a sculptural piece with the liquor bottles. Fans could put their finger on the center, and the sculpture would light up to the beat of their heart.
To make sure these activations ring true to fans, indulge your audience's curiosity and playfulness.
Why fans love it: "People are curious and playful, and in the last ten years we've been so focused on new tech and media, that we haven't paid attention to the full person," Alex Beim, creative director at Tangible Interaction, says. "We are creatures moving through space, and you can really engage people with their senses. Brands can make a real impact just by understanding this."
Why brands love it: "Hands-on experiential events tend to give greater engagement. It's the main reason why brands are spending more in this area," says Mat Thomas, the founder of ConcertPass, a mobile rewards platform for concerts and live events. "They might cost more, but the fans are more active. People are used to free things — now it's about how you can engage in a two-way interaction."
Experiential activation #2: Extending the experience with technology
Sponsor interest in livestreaming and VR is growing — and is more connected to the experiential trend than you may think. After all, both technologies are about extending the festival experience — either to new fans, or to a new dimension for fans at the festival.
"VR is probably the biggest thing we get asked to come up with ideas on in regards to tech and experiential asks," says Adam Cohen, account manager at Cornerstone Agency.
This content can go beyond the performances and become its own art form, just like on-site activations.
"Storytelling is an amazing opportunity for brands," Superfly's Issaq says. "There are so many different cultures, communities, and stories that come to life at a festival. Brands can naturally create an amazing narrative for their social channels via short form or docu-style content."
Why fans love it: "Attendees could send a link or post to someone who's not at the show, so their whole personal community of friends feel like they are participating in the event as well," Thomas says.
Why brands love it: "With both festivals and venues, content is always going to be an incredible driver of engagement and value — engagement with attendees, and value for potential sponsors," John Riccardi, a strategic account manager at Eventbrite, says. Especially when this content reaches fans who aren't at the festival, this can help brands raise awareness with a broader audience.
Of course, experiential activations are just one of many trends redefining the relationship between brands and festivals. Discover more strategies to make your brand partnerships a success in The New Era of Concert & Music Festival Sponsorships.