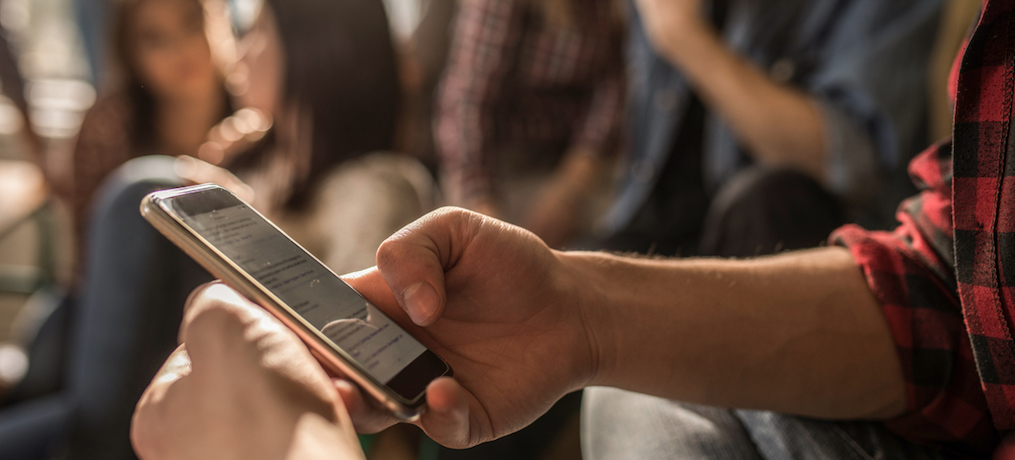 How to Use Slack for Streamlined Event Management
Slack has only been around for four years, but the workplace-messaging app already has over 9 million weekly active users. And the average Slack user spends about 140 minutes active on the app each weekday. Slack has won just about every "startup of the year" award, and is widely considered the fastest growing tech startup ever.
It's a lot of buzz, and for good reason. Slack is so much more than just a way to message co-workers.
For event creators, it's a way to communicate and collaborate with all the people you count on to get your job done, and ultimately get it done faster. Through its integrations with other tools, Slack enables heightened productivity in a user-friendly environment.
Here's how event creators are using Slack to simplify their work.
Communicate across company lines
Event creation requires endless collaboration. Unless you're a one-man show, you probably work with all types of contributors within and beyond your company. There's your team, your vendors, your sponsors, your venue, your technology providers, your marketing and advertising contacts, and, of course, your customers.
Slack allows you to communicate quickly with all of these people within a desktop or mobile chat interface. You can thread conversations to stay on topic and create groups of users for faster messaging.
The robust search functionality makes it easy to dig up information buried within a thread. For instance, you're trying to get a creative campaign out the door quickly, and you know someone gave you some important feedback, but you can't remember who… or when.
A search in Slack could quickly unearth the string so you can get your marketing collateral published faster.
Take care of all the little things within one app
"If you're constantly context-switching by hopping from app to app, you're losing productivity." — Kristine Colosimo, Senior Content Strategist, Workato
For event creators, productivity is oh-so-important. Any shortcut you can use to get more done faster, and with less effort, is a boost to your day and — ultimately — your event's success.
One of the things that makes Slack so powerful for event organizations is its partnerships with other app makers. For instance, if you're an Eventbrite customer, through Workato's integration for Slack and Eventbrite, you can automate a lot of the tasks you do every day.
Here's what that might look like for you:
Get notifications for ticket sales:

You want to get a sense of how your registrations are doing in real-time, without having to get an annoying email every time someone buys a ticket. Via Slack, every registration triggers an automatic notification. This is true whether they sign up via your Eventbrite page or from a button on Facebook or Spotify (or another

distribution partner

). This notification can include their full name and all the contact information they've entered during their Eventbrite registration.

Identify new attendees in your CRM:

These registrants automatically transfer into your CRM so you can gain the advantage of real-time sales reporting. For every new contact in your CRM, you get a notification on Slack and instant insight into whether that person is a new or repeat customer.

Automate daily reporting updates:

The event is getting near, and you want to know how your sign-up numbers are looking. So you request a report right from within Slack. Or, you set up Slack to send you an automatic daily update.

Send registrant lists:

A partner pings you on Slack to request a list of your registrants so far. Without leaving Slack, you export a list directly to Google Drive, get a link (still in Slack), and send that link in a quick message. No more tedious creation and sending of CSV files.

Create promotional codes:

Registration is slowing down, and you want to speed it back up. From Slack, you create

a discount code

to share automatically from all your social media feeds. You never have to leave Slack to boost your sales.
These are just some examples of tasks you can take care of within Slack, via Workato. These "recipes" are examples of tasks you can automate using Workato's Eventbrite integration. You can also customize these recipes, mixing and matching to create other types of automated tasks.
Via Workato, you can export data to countless external platforms you work with every day, including your CRM or your cloud-content management tool of choice. This ability to connect all your tools brings your data together.
Take advantage of better data gathering
Productivity is not just about doing more things faster. It's also about doing them smarter. When you're using event technology, data gathering is key to that effort. But if you're using multiple tools and apps, you end up with data silos — different sets of data you can't use together.
You have your CRM contact and sales information. You have your registration information. You have your own professional contact list.
Without a cohesive way to combine, read, and use all that data, you're gathering it for naught. Integrating Slack with the other apps you use every day can be a straightforward way to access and share that data in seconds, to improve your daily productivity.
Learn more about Eventbrite's partnership with Workato, Workbot for Slack. Or, for more ways automating simple tasks can make you more productive, download the tip sheet How Events Can Automate Their Marketing to Sell More Tickets.  Learn more about event management in Eventbrite's free event management course and certification.