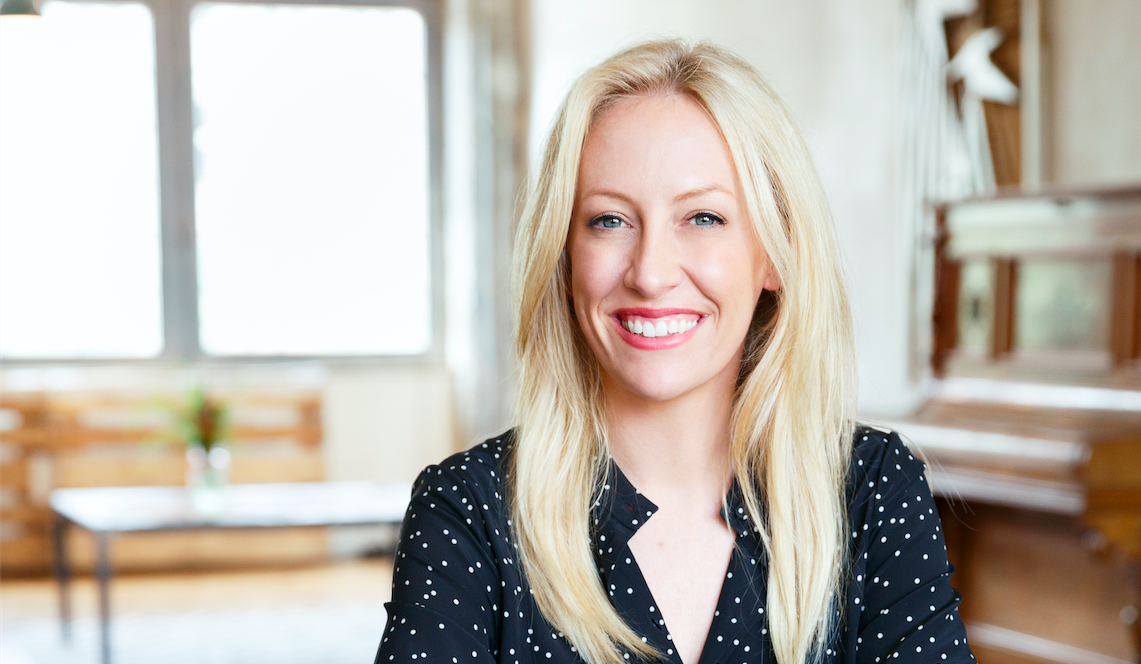 Julia Hartz on the Future of Event Ticketing
Why Eventbrite's Co-Founder and CEO Wants to Meet Attendees Where They Are
Want to binge watch a brand-new show? Need to get to the airport, fast? No time to go to the grocery store? No problem. In a few taps, you can instantly indulge in the next hot Netflix series, catch a private ride, or have groceries delivered to your door.
It's no secret: we've become a society that expects immediate gratification, with new businesses finding new ways to get people what they want, instantly. And why should events be an exception?
The ticketing industry needs to deliver experiences that put the consumer first. That means making tickets available where attendees are already spending their time — and allowing them to purchase right then and there.
Easier discovery and faster, more convenient ticket purchasing doesn't just benefit consumers. The easier you can make it for people to buy tickets, the more you'll sell.
That's the idea behind "distributed commerce," a primary focus for Julia Hartz, Co-Founder and CEO of Eventbrite. Distributed commerce allows you to get your events in front of new audiences and allows event-goers to make seamless purchases wherever they discover your event. Say, for example, that you've posted your event to Facebook to reach more potential attendees. Eventbrite's distributed commerce partnerships allow people to actually buy tickets to your event and access their tickets, without having to leave Facebook.
Why is this so important to Julia and Eventbrite? Because openness and accessibility are at the core of Hartz's vision for transforming the ticketing industry. By opening up the ticketing ecosystem and leveraging partnerships and services core to the marketplace, she aims to improve the experience for both organizers and consumers. Audiences become more accessible to organizers, and events become more accessible to attendees.
We sat down with Julia to understand more about distributed commerce, how Eventbrite's consumer-first approach is transforming the ticketing industry, and what it all means for you as an event organizer.
What is "distributed commerce," and how does it deliver instant gratification to event-goers?
Distributed commerce is a newer form of marketing that propels our organizers' events directly into the newsfeeds, apps, and inboxes of their potential attendees. Our goal is to get your event in front of the right customer at the point of discovery and enable easy transactions; distributed commerce is that vehicle.
The cornerstone of a successful distributed commerce strategy in ticketing is rock-solid technology. Eventbrite has built our technology in a flexible, accessible way to allow for continued innovation. The second piece is partnership — we've created a strong foundation that our partners can build on. That means our organizers have access to best-in-class solutions for everything they do, from MailChimp's email service to Salesforce's CRM.
The final piece of this is accessibility. Where other ticketing companies have historically been very closed, we've thought about things differently. We've created open landscapes where other services have created walled gardens. So, through our focus on openness, partnership, and accessibility we've been able to drive a truly unique and valuable distributed commerce solution. Consumers can actually complete their purchase on a partner site in a few clicks, delivering on that need for instant gratification.
How does a distributed commerce strategy benefit event organizers?
Our mission is for organizers to sell more tickets and build successful businesses on Eventbrite — and we lean into any strategy that helps create success for our organizers. Opening up the ecosystem is a no-brainer. It's one of many ways that we drive ticket sales for our organizers — they're able to reach audiences they may not have known about, and in a much more targeted way than buying an ad.
It's more efficient for organizers, it's more targeted, and it's less expensive. It yields higher conversion rates, because more people will actually buy tickets. For example, on Facebook, we already see a 2X conversion of ticket buyers when they're shown a relevant event in their Facebook News Feed, and can buy tickets right there — versus having to go outside of Facebook to buy that ticket.
What role does data play in distributed commerce?
Data helps us answer the question: how do we put those great live experiences that are quality, that are relevant, that are compelling, in front of the right buyer at the right time?
Data is essential to understanding where event-goers are spending their time online, and what their interests are. If you don't understand which events are hyper-relevant to which audience, you can't execute on a distributed commerce strategy. Modern-day consumers expect to only see information that's relevant to them — that's the backbone of the ad industry. So if an event isn't relevant, event-goers won't click. Our data infrastructure allows us to actually connect the dots for them to help organizers sell more.
What does this movement towards distributed commerce say about the industry as a whole?
The people who are going to succeed are thinking about those critical intersections where sellers and buyers meet, in secure environments that provide delightful experiences. We're pushing the industry to be more open, and more consumer-centric — two things that historically have not been the case for ticketing.
What do you imagine this process to be like in the future?
At Eventbrite, we're focused on helping people find events, buy tickets, and access events in any way they prefer. We are not only bringing events to consumers where they are online (through distributed commerce partnerships), but we're also committed to providing a central repository of live experiences that people can visit to easily purchase tickets.
Ultimately, we want to make it as easy as possible for people to get out more, experience life, and forge meaningful connections with others  — and being an open platform will help us do just that.
Interested in seeing how you can apply distributed commerce strategies to sell out your next event? See how you can boost sales by selling tickets to your Eventbrite event on Facebook.