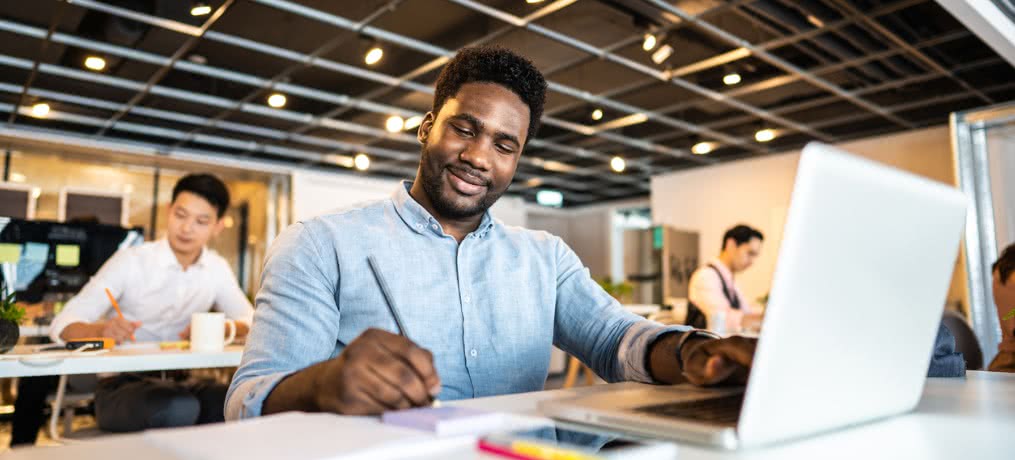 Your Quick Guide to Becoming a Kickass Party Planner
You have a knack for throwing parties. From ingenious themes right down to the amuse bouche, ideas come to you and things just naturally flow from there. Time and again, a gathering you've organized has turned out to be the party of the year.
To launch a full-fledged party planning business, you'll need to get strategic. Being a professional party planner is about a lot more than good taste and impeccable conversational skills. You also have to be a gifted multitasker, financially astute, and perhaps most importantly, ultra-calm under pressure. When the shi…ndig hits the fan, can you keep calm and party-plan on?
Here are some proactive steps you can take as you learn how to become a party planner.
Upgrade your event experience
It's the chicken/egg thing: you need experience to get jobs, but it takes jobs to get experience. Here's how to get around this paradox.
Internship:

Interning for another party planning business will give you hands-on experience and inside understanding of the biz. You'll also be highly appreciated. Most successful party planners are desperate for extra help.

Entry level work:

 Consider applying to become an admin assistant, guest relations assistant, or event volunteer. All good things to have on your resume.

Menteeship:

 Seek out a mentor who will teach you what they know.

Industry conferences:

 A great place to get skills, learn about current industry trends and best practices, and make valuable connections.
Consider industry training
In the party planning business, official training is a nice to have, not a have to have. Experience and talent are definitely more important than training. 
That said, certain undergrad and grad degrees lend themselves well to party planning expertise:
Hospitality management

Tourism management

Marketing

Public relations

Communications 

Business
If you want to take it even further, professional event training shows a serious level of commitment to your career. There are a few credentials you could pursue:
Certified Special Events Professional (CSEP)

Certified Professional in Catering and Events (CPCE)
Eventbrite also offers a selection of free, online event planning courses to get certified in the skills you need to grow your career. These include the Event Marketing Course and Event Sponsorship Course and Certification.
Put your skills into perspective
Flair for a good time aside, there are some practical traits that will make you a better party planner. A lot of these traits could work in almost any job posting. But they're particularly true for party planning.
Good communication skills:

 You're going to spend a lot of time

communicating with

vendors, venues, caterers, DJs, florists, entertainers, sponsors, and guests. This will happen via the phone, email, and text. If grammar and technology are not your strongest skills, bone up.

Ability to multitask:

Can you confirm a contract detail on the phone while visually approving flower choices and signing a UPS slip? 

A knack for negotiation:

Contract details and prices will always have a little wiggle room. Find it.

Accounting skills:

Keeping your party on budget and managing vendor contracts is about to be a big part of your job.

Composure under stress:

 Party planning can be incredibly stressful at times. Do you have what it takes to keep calm and party-plan on?

Some skills are easily transferable. For instance, if you've ever had a job where you coordinated projects or teams, party planning will feel familiar.
Take stock of whom you know
It helps to know the right people. Party planners get a lot of work from referrals, and they also find a lot of partnerships that way.
Don't be afraid to reach out to the people you already know. Lean into social media and contact people in your inner, outer, and way-out-there circles who might have connections or want to come to an event.
Networking can give you another big boost. There are various professional organizations that can help you meet people and brush up on networking skills. For instance:
Tap into technology expertise
Enlisting the right event management platform will give you several advantages as a novice party planner. For instance, using Eventbrite, you can create an event webpage, set up online ticketing, instantly share as a Facebook Event, and enable interested guests to buy tickets right on Facebook. Then, you can automate the creation and testing of Facebook ads to boost your reach and track your sales from various channels via Eventbrite's reporting.
Seek out party planning opportunities
Figure out where your existing skills apply, and take a class or two to fill in the gaps. Get some experience under your belt, and start networking your heart out. In no time, you'll be a party planner extraordinaire. 
To kick off your new career with the right foundation, check out this expert collection of party-planning resources. Get ready to be the talk of the town!