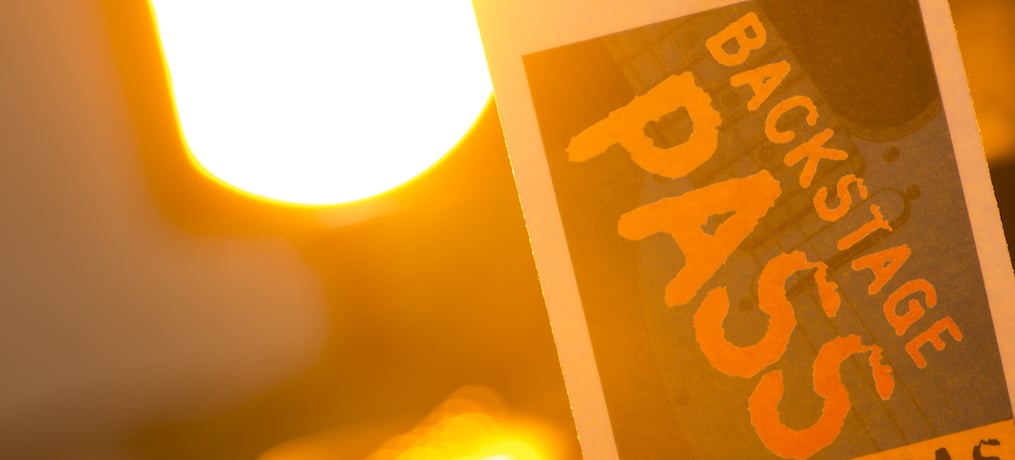 How to Meet the Growing Demand for VIP Experiences
If your event doesn't offer a VIP experience, you're leaving money on the table. VIP packages let you offer attendees the exact experience they're looking for — at the exact price they're willing to pay.
In fact, Eventbrite's research has found that VIP experiences account for a sizeable chunk of money — 10% of ticket sales — and generate approximately 25% of revenue. Meanwhile, if you don't offer a VIP option, some attendees may choose not to attend your event at all. In a survey of 1,000 music festival attendees, a third of VIP ticket buyers say the lack of a VIP package influences whether they'd attend the festival at all.
Here's what you need to do to craft a VIP experience attendees are willing to invest in.
Tailor the benefits
Consider taking an approach like Taste of DC, a multi-day culinary and cultural event in the heart of the nation's capital. To make sure their devoted attendees feel the love, Taste of DC's organizers sell a limited number of VIP tickets to culinary enthusiasts. These enthusiasts get to engage with the region's top chefs and master mixologists in an intimate setting.
Another way incentivize VIP buyers is by including admission to exclusive, VIP-only events (or special access to main events). For example, Arizona Beer Week sells VIP tickets to a Brewers Reception the night before the main festival kicks off. Attendees are treated to live music, 10 drink tickets, and a food voucher — in addition to their VIP status at the main event.
Find the right price
Pricing is critical for VIP tickets. Price them too high and they might not sell. Too low, and you won't recoup your investment on the extra perks. Keep in mind: 44% of festival fans are willing to spend 50% more on VIP tickets, while 28% are willing to spend double. If you want fans to splurge, invest in the perks they look for most: free booze and VIP only lounges.
When you're building your VIP offerings, highlight the most valued elements of your package. Click to Tweet
Do this by promoting the exclusive access areas and complimentary drinks to motivate people to purchase tickets.
You may also want to consider tiering your VIP offers based on the amount attendees are willing to pay for certain elements. For example, a VIP package with VIP check-in, bathrooms, and lounges may cost less than a deluxe VIP package that also includes complimentary drinks or parking.
Use giveaways to incentivize VIP
Giveaways via social media are a smart way to build excitement for your VIP offerings. Send direct messages to your social media followers with exclusive discount codes for the festival. Then, surprise the ones who interact on social media with ticket giveaways or other prizes. Encourage them to post about the VIP packages to boost awareness.
Interested in promoting your VIP experiences through a social giveaway? Try one of these strategies:
Tag a friend

– Expand your reach by asking people to tag the friend they'd bring with them to your event if they won tickets.

Basic enter-to-win sweepstakes

– Sweepstakes are a quick, easy, and familiar way to entice people to go VIP.

Use social influencers – Arm your influencers with things like custom vanity promo codes to share with their friends and followers on social media.
Invest in technology
VIPs are nearly 2x more likely than typical attendees to have paid with a wristband, smartwatch, or smartphone at an event.
RFID (radio-frequency identification) wristbands aren't just for music festivals. RFID can enhance the experiences for your beer or wine event, your food festival, or even your film festival.
With RFID, attendees simply wave their wristband or badge over a sensor to get in, making the entry experience seamless. No more digging in purses to find tickets, or struggling to make scanners process wet or wrinkled barcodes. The tech can seamlessly handle re-entry for multi-day events, or provide easy personalized access to multiple zones within an event (like a VIP area).
One of the best ways to help your event grow is by upping your VIP offerings. By doing so, you attract big spenders who are eager to invest in their experience — and come back year after year. To differentiate yourself from other events, stay ahead of the pack with these 6 Event Trends Shaping the Future of Festivals.