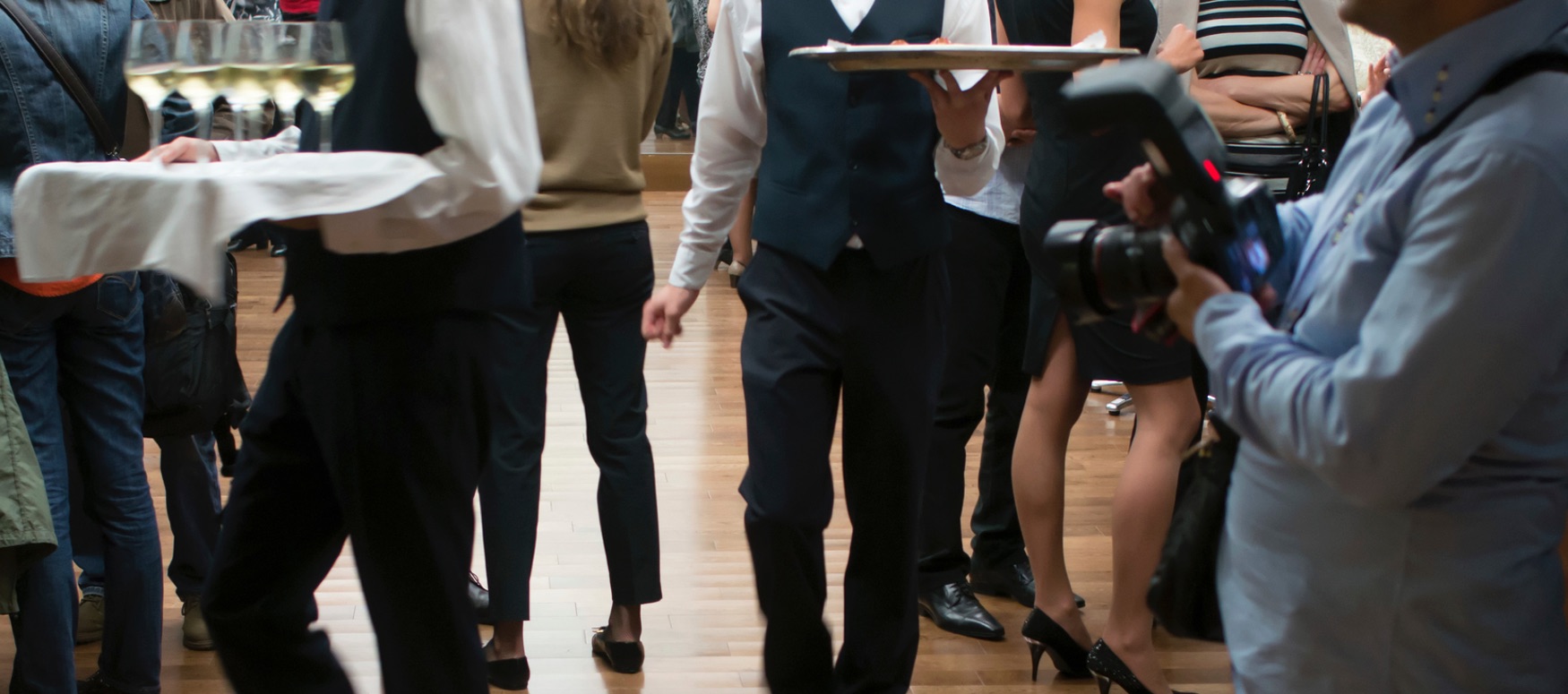 Should You Use Events to Raise Money for Your Business?
This is a guest post by Irene Malatesta of Fundbox.
Are you thinking about hosting a fundraising event to raise money for your business?
If your business is just starting up, you're heavily involved in a local community, or you run a nonprofit organization, you may be able to raise good money by hosting an event. After all, events increase brand awareness, attract new customers or supporters, bring people together, and help you build up your email list, among other things. Pull off a successful event and not only will you raise a good deal of money, you may also grow your customer base substantially.
On the flipside, events take a lot of time to plan and execute. You need to be extremely organized (to put it mildly) if you expect to pull off a successful one. But there's also the risk that you put a lot of money into an event — only to have no one show up.
While fundraisers are excellent sources of money for certain organizations, they might not be the fastest way to achieve your goals. Here's how to tell if a fundraiser is the right call for your business or company.
5 things to consider before hosting a fundraising event
While events can help businesses or organizations raise money, they're not the only option for financing Before you decide to host a fundraising event, keep these five questions top of mind.
1. Does it make sense for my business to host an event?
For local businesses especially, it makes more sense to host an event like a grand opening or product launch. For example, a beloved local restaurant that's struggling to make ends meet may see significant success by posting a pop-up dinner to fundraise for a kitchen renovation.
2. How much money am I trying to raise?
Have a specific goal in mind. This will help you figure out what kind of fundraiser you plan to host, what kind of gifts you'd need to raffle, and what kind of venue you would need, among other things.
3. How many people do I want at my event?
Planning on having hundreds of people attend your event? Make sure you can afford to pay for the marketing to bring in enough people, and rent the type of venue that can accommodate your crowd.
Keep logistics in mind. You want to aim for a lively, comfortably-full space. The last thing you want is an event so successful that your venue becomes overcrowded and claustrophobic or unsafe.
4. When is the best time and day to host my event?
It's much harder to pull off a successful event if you're competing against other exciting activities held at the same time. Check the calendar and plan your event strategically.
5. Which companies or groups might be interested in sponsoring my event?
If the goal of your event is raising money, you don't want to be on the hook for 100% of the costs — unless you absolutely have to be. Start thinking about businesses that might decide to sponsor your event and reach out to them — the earlier, the better.
3 other small business financing options to consider
Live events are just one of several small business financing options that might be effective for your organization. Here are three of the more common ones and their pros and cons.
Loans

: Historically, when a business needed money, they'd stroll into the neighborhood bank, apply for a

small business loan

, shake someone's hand, and be on their way. Today, however, banks are funding fewer and fewer small businesses. In fact, recent

research

says that big banks only approved 27.2% of small business loan applications in February 2019.

Lines of credit:

Many businesses get the money they need to grow by securing a revolving credit line that works much like a credit card. You only pay interest on what you spend, and your credit line is replenished every time you pay your bill. You can use a firm like

Fundbox

to get approved for funds quickly.

Crowdfunding:

In recent years,

crowdfunding

has emerged as another way businesses can raise money. With crowdfunding, you generally offer supporters some product or item in exchange for a fixed amount of cash.  While crowdfunding is a low-risk way to raise money, successful campaigns take a lot of time to pull off. According to

Entrepeneur

, as many as 89% of

crowdfunding campaigns fail

. Learn more about the pros and cons

here

.
Tips for hosting a successful fundraising event
If you do decide an event is the right way to raise money for your business, here are some tips to keep in mind to avoid common pitfalls:
Focus on the details.

Successful events require meticulous planning. You can't just throw an event together at the last minute and expect to get the results you're shooting for. No matter what kind of event you're hosting, you need to have a plan for every minor detail. Just remember, if it might go wrong, it probably will. So plan accordingly.

Try to get sponsors on board.

Event costs can add up—and quickly. If the goal of your event is to raise money, and your costs end up skyrocketing, you may end up in the red when all is said and done. To mitigate these potential risks, see whether you can get any other companies to sponsor your event. A local pizza shop might donate some food, a local liquor store might donate some wine and beer, and local businesses might donate gift cards and other items for an auction. The more partners you can bring on board, the less likely you'll end up biting off more than you can chew.

Pick a perfect day.

If your event is held at the same time as another local occasion — Little League Opening Day, a high school prom, or even a local concert — your event might be attended by fewer people. Do your due diligence when it comes to picking the day and time of your fundraiser. Check with the local Chamber of Commerce to see if there's anything happening and look at calendars of events at local venues to make sure there isn't something spectacular coming to town that same day.

Start planning your event early.

You can't wait until the last minute to plan an event and expect that it will go off seamlessly. The earlier you start planning and ironing out all the details, the more likely your event will be a fun and successful one.
Hosting a fundraising event can work wonders for certain organizations, especially nonprofits, startups, and local businesses that are active in the community. To make sure your fundraiser makes the most impact on your community, read The New Rules of Fundraising With Events.