From the Vine to Wine Toasts to 87% Email Open Rates With Eventbrite Boost
When Ernest Hemingway wrote, "Wine is the most civilized thing in the world," he was onto the grape's ability to bring people together. Civilly bonding over a glass (or a bottle) is what From the Vine to Wine's wine gatherings are all about. 
Based out of Portsmouth, New Hampshire, From the Vine to the Wine's bimonthly classes and workshops are taught by wine expert and blogger Anne Richter Arnold. As Arnold puts it, "I can talk about wine all day — till somebody corks me." 
Arnold started From the Vine to Wine to share her wine knowledge and experience. "Instead of drinking wine at home, watching Netflix," says Arnold, "I figured people would want to get together with other people, try different wines, learn something, and maybe have wine parties at their home or for business."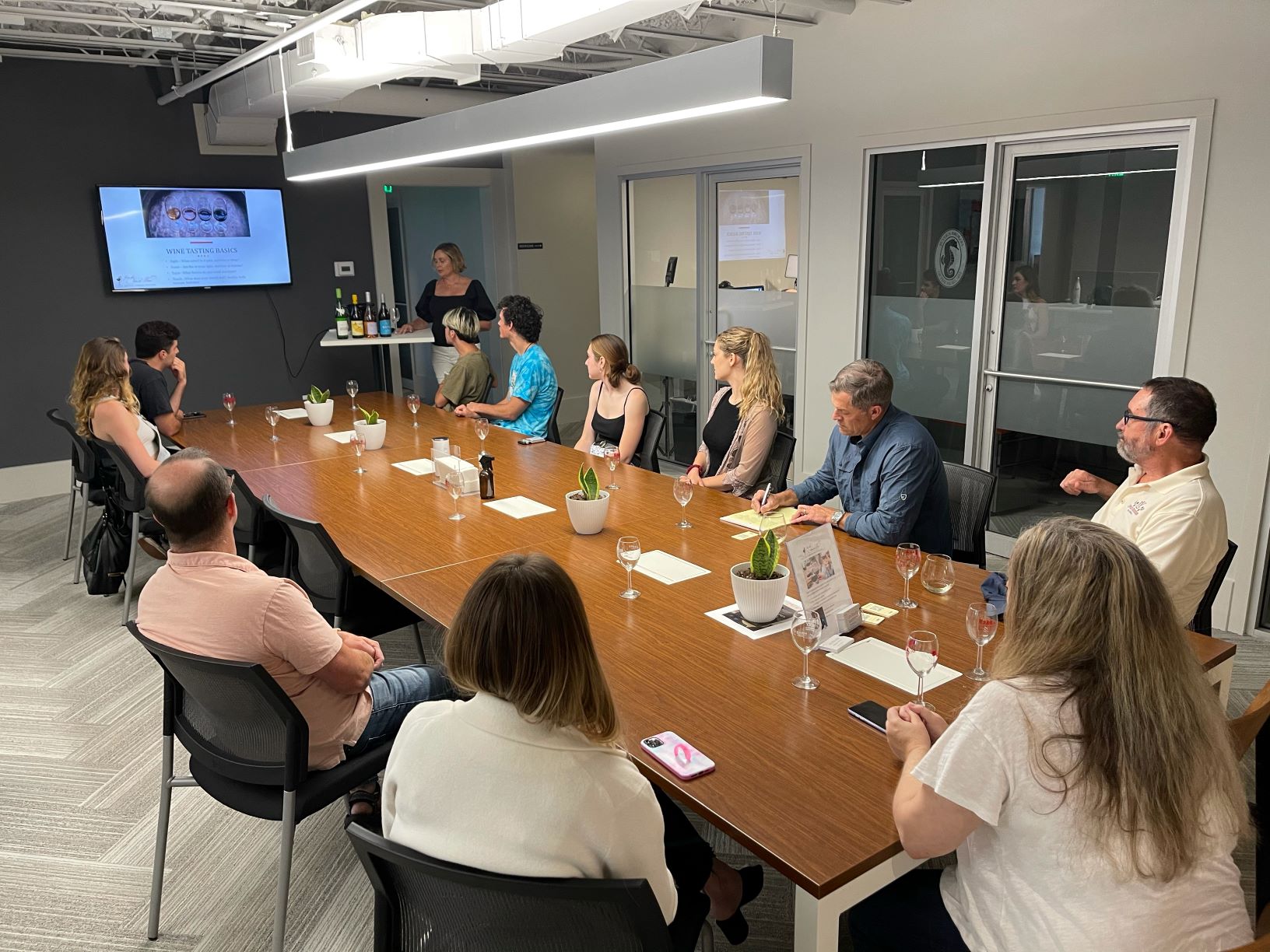 Despite her formidable pedigree — she's a French and Spanish wine scholar, Sherry specialist, and WSG Champagne Master — Arnold's classes and tastings make wine approachable. Forget elitist oenophiles; Arnold's the anti-wine snob. "I try to make wine easy for people to understand," she says. "I want everyone to leave the experience feeling really confident that they know a lot more now."
To advertise her events and bring in new event-goers, Arnold uses Eventbrite Boost. "I was trying to find a way to market my events outside of my audience on Instagram or my newsletter or my blog," she says. "I've found Eventbrite Boost to be the best way to expand my reach. And it's quite quick and simple to use."
Cheers to unparalleled email open rates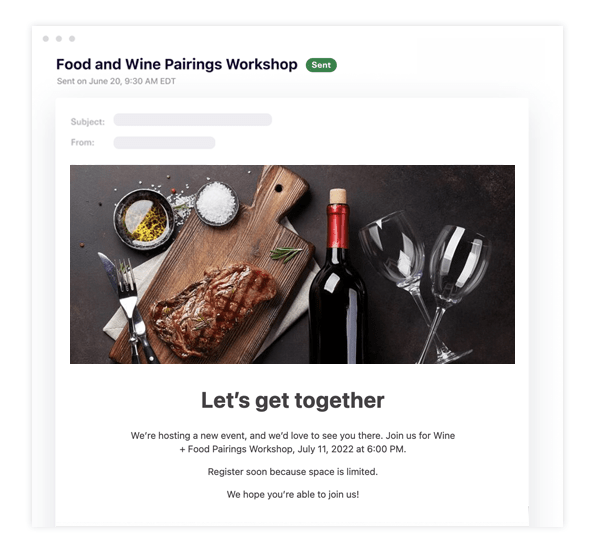 From the Vine to Wine recently hosted a Food and Wine Pairings Workshop to give attendees a crash course in matching what they pour to what they plate. (Quaffs and noshes included.) 
With several weeks to promote the event, Arnold launched an email campaign with Eventbrite Boost. She used the template provided and crafted on-brand copy to strike the right tone. "I use wording that's inviting and compelling," says Arnold, "a 'Hey-come-have-a-glass-of-wine-with-me feel.' Even if someone's not going to go to the event, I want them to be like, 'Wow. I got invited to this.'"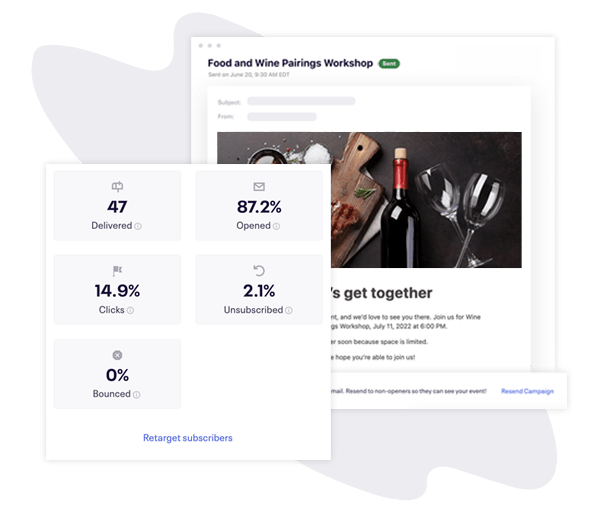 Arnold sent emails to nearly 50 people. An incredible 87.2% of those people opened those emails, and 14.9% of recipients took the next step to click through to the Food and Wine Pairings Workshop invitation. (To put this in perspective, average email open rates are 21.33%, and click rates are 2.62%, according to Mailchimp.) 
What does she attribute the terrific response to? "People feel comfortable," says Arnold. "They trust Eventbrite. It's a trustworthy ticketing situation."
Growing glass by glass with Eventbrite Boost
From the Vine to Wine recently celebrated its first year in business. And for the moment, Arnold's team is still small: four people strong. That's another reason Eventbrite Boost's email marketing is a lifesaver. 
"It's so easy for me to do," says Arnold. "When you don't have a lot of time, and you're a very small company, you need easy."
And Eventbrite Boost makes toast-worthy email marketing incredibly easy for From the Vine to Wine. Whether it's re-engaging past attendees, automatically pulling  refreshed subscriber lists, or leaning on those customizable templates, there's a reason Arnold says Boost is "such a good platform."
"Eventbrite is your marketing partner"
While selling tickets is important to Arnold, to her the value of Eventbrite Boost goes beyond ticketing. Gaining exposure is imperative for anyone growing a business, and in that effort, "Eventbrite is your marketing partner," says Arnold. 
It's a partnership that helps entrepreneurs like Arnold market with confidence. As she puts it, "Every time I advertise an event, it looks so professional. It doesn't look like I just started my business. It gives me a little bit of panache." 
And that polish is something From the Vine to Wine will raise a glass to. As Arnold looks forward to trying out more Eventbrite Boost features (the Instagram Growth Playbook is top on her list), she's celebrating today's wins: "Boost makes my life easier."