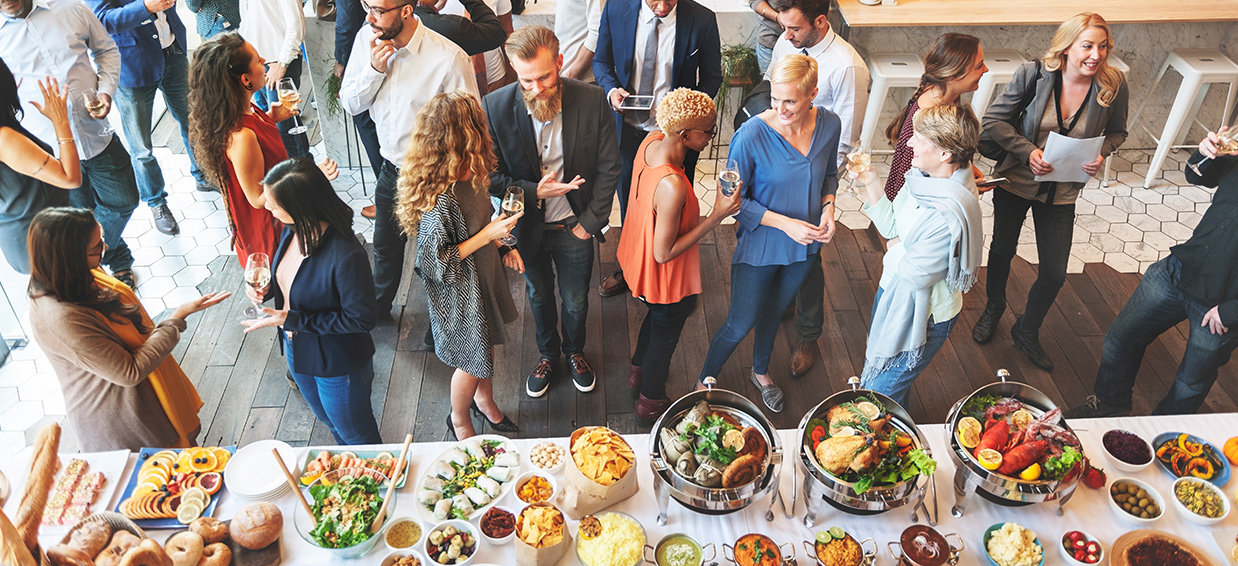 Most Americans Are Foodies — Here's What They Expect at Your Event [Infographic]
Trying to keep up with food trends can be dizzying, but if you're hosting events, it's critical. In fact, a new survey reveals food is the second most important factor people consider when deciding to attend any type of event — outranking both the quality of the performers or speakers and who else is attending.
All it takes is one attendee going home "hangry" to ruin your event's reputation. So whether you're seeking new catering ideas for a business event or throwing a foodie festival for the ages, it's time to find out exactly what people want. That's why we partnered with OnePoll to conduct a survey of 2,000 Americans to find out exactly how your attendees expect to be wined and dined.
The big takeaway? If your food is sub-par, attendees will remember — and won't bother coming back. So invest in some local flavor with beloved food trucks or restaurants, and watch your attendees line up with forks out.
For more must-have stats on what attendees expect, check out the infographic below.
Leave them hungry — for more of your events
Want more of-the-moment data and insights on how to make your event a foodie's dream? Check out the new ebook, Events in the Era of Foodies: New Data on How to Cater Your Event to Hungry Attendees.