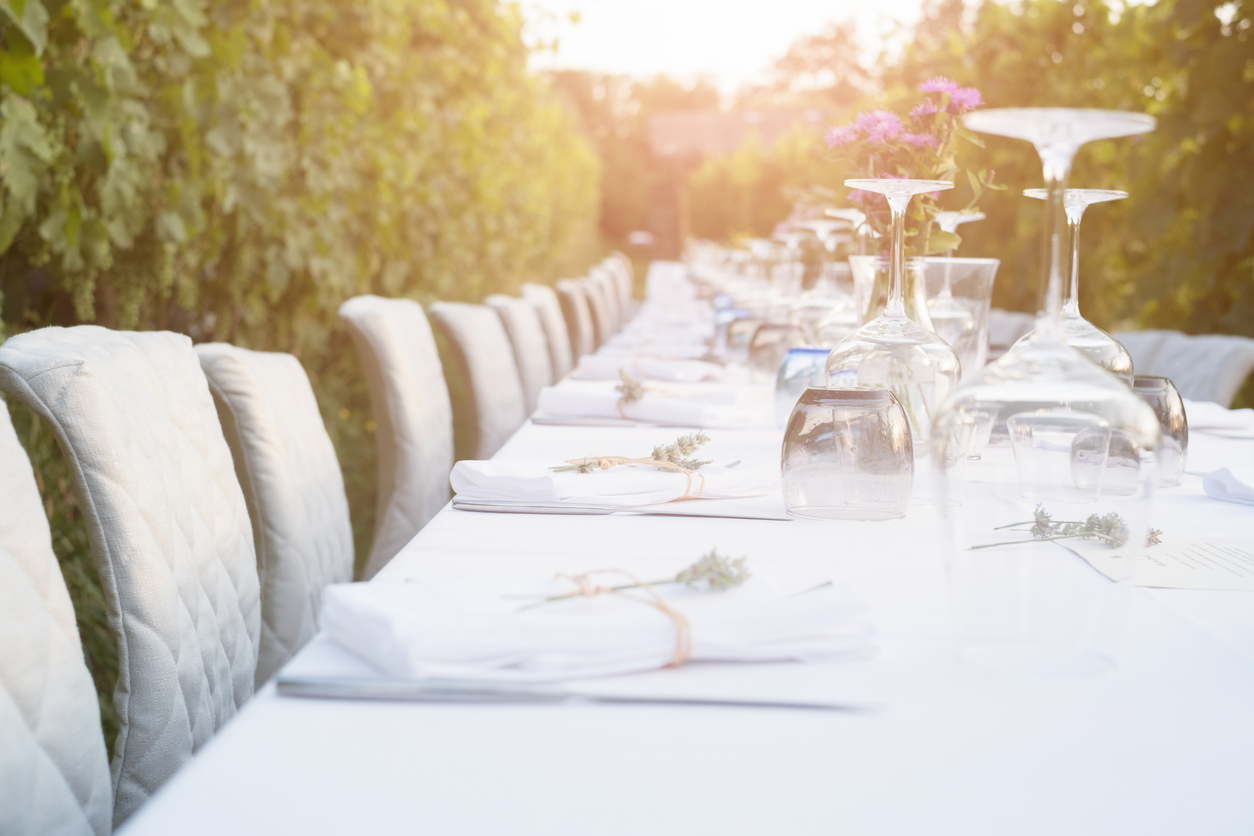 The Do's and Don'ts of Event Catering: Ideas and Hacks to Try Now
Attendees are hungry. It's your job to feed them before they get hangry.
A new Eventbrite and OnePoll survey shows that food matters more to attendees than almost anything when they're deciding which events to attend. In fact, 74% of Americans are sure to show up to an event if they know the food served will be good, no matter what kind of event it is.
Event catering ideas and planning are critical to the experience your attendees have. Make sure you're serving the right kinds of food, working with innovative catering partners, and managing your event catering budget efficiently.
Here are three "do's" and three "don'ts" for each element of that job.
Event catering:
 Innovative
ideas
and absolute no-no's
From avocado toast to gluten-free everything, culinary trends come and go. As Candace Price of iheartmedia attests, "Only bacon stands the test of time." Still, tapping into the right foodie trends can help you attract and satisfy attendees with adventurous taste buds.
Do's
Organic, healthy food and locavore options

— foods made with local, seasonal ingredients — are all the rage right now.

Offer alternatives to alcohol.

Zero-proof cocktails are huge, proving that people don't need a buzz to have a good time.

Try new things from other cultures.

Some of the exotic ingredients and types of food survey respondents are most curious about include Thai rolled ice cream, chia seeds, matcha, bee pollen, and agave.



Don'ts
Don't ignore the eating restrictions of attendees.

"There's definitely a niche interest in food restrictions right now," says Price. "We get a lot of questions about gluten-free options."

Trying new things is great, but

don't get too ambitious or exotic.

In our survey, people were not so keen to try eating insects, oxtail, or lab-grown meat.

Never forget timeless crowd pleasers

like grilled cheese, bacon, and beer!
The do's and don'ts of event catering logistics
There's more to attendees' experience with your catering than just the food. Finding the right caterer, then managing them properly, is also essential.
Do's
Look beyond formal caterers.

When curating the vendors for Bite, an annual food festival in NW Arkansas, Annye DeGrand says, "Restaurants can be a lot more personable and willing to create something together than a typical catering partner who cranks out events."

Look for "flexible experts."

The best caterers work with you to help realize your vision, while also lending their credible expertise.

Vet caterers for more than just food.

Impressive tasting menu aside, they'll likely provide wait staff and cleanup staff. Delicious canapes won't make up for a rude server.
Don'ts
Don't overlook the technical details.

If your food truck pulls up and demands 50 amps of power or a different type of connector, can you plug them in?

Don't make attendees stand in long lines.

While people are typically willing to wait in line to try a trendy new food, nearly half have done so only to be disappointed. Organize the flow of traffic so waiting is minimized.

Overlooking permitting is a classic mistake.

Every city and county has its own rules.  You may need to talk to the health department, fire department, and others.
Catering budget best and worst practices
For 41% of event professionals, "food and drink" is a top budget item. If money is a critical issue, here are some hacks to keep costs down.
Do's
Organize a self-serve event

. Serve-yourself buffets and DIY bars are popular these days.

Embellish a basic meal

with an elegant pairing or an extraordinary dessert. Your attendees will remember the most impressive dish, even if the rest of the fare was standard.

Serve tapas rather than a full meal

. Half (50%) of Americans prefer to eat small bites at an event, while just 19% prefer a large meal. You can also time your event between standard meal times to ensure smaller bites will suffice.
Don'ts
Avoid trendy menu items that don't fit your budget.

Yes, a sushi boat will wow your participants, but it might also make your budget director say "Wow!" — and not in a good way. Mezcal is a popular liquor right now, but a free open bar can add up quick.

Don't spend a fortune on the decor.

Instagram-worthy backdrops are nice. But don't let your bespoke mason-jar lanterns housed with $20 Edison bulbs send you into the red. Remember, people will mostly remember the food.

Sell tickets to more people than you can reasonably feed.

Yes, every ticket is extra ROI, but maximizing profit at the expense of experience is always a bad idea. As DeGrand says, "We're not focused on increasing our ticket quantity. Our focus is on ensuring every attendee has a great experience."
Whether event catering is one little part of your job or the focus of your foodie event, making smart choices makes for more satisfied attendee bellies.
For more insight into modern event catering ideas and best practices, download the free ebook New Data: How Foodies Are Changing the Rules for Food at Events.