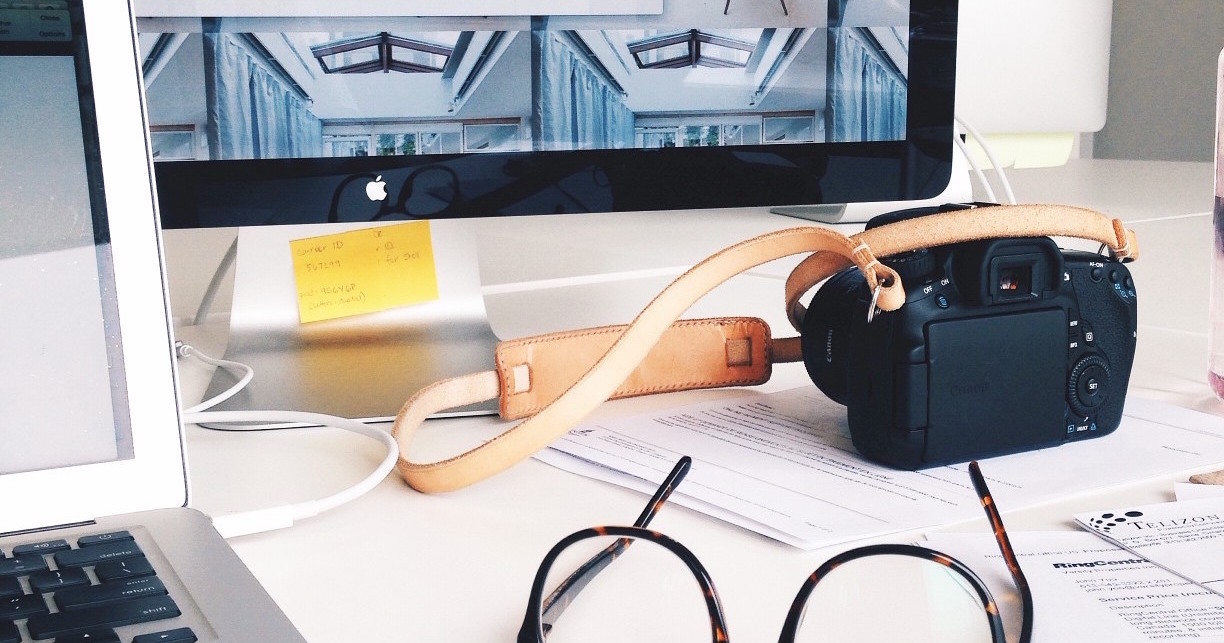 How to Craft Your Event Photography Shot List
For most events, trusting an amateur to drive your photography — and by extension, your ticket sales — is too big a risk to take. If you work with a professional photographer, you're drastically increasing your chances of presenting your event in a compelling way that inspires people to buy.
But if you don't clearly explain your expectations beforehand, a simple miscommunication could turn into a waste of their time and your money. To get the shots you want, you need to be as clear as possible with your photographer. The best way to do that is with an event photography shot list, which is essentially a checklist of all the imagery you'd like to capture.
Here's what to include in your shot list to make sure you're getting the best photos at your event.
Get advice from seven professional photographers and learn how to use photos to promote your event in The Ultimate Guide to Event Photography.
1. What you hope to accomplish and where the photos will be used
To get the most value possible, let the photographer know where exactly you plan on using the images on your shot list: on your event page? In a Flickr gallery? In social media posts? In a banner ad or on physical posters?
"It's tempting to say you'll use them anywhere, so consider where you get the most value out of photos now," says James Braund, a freelance photographer in Australia. "If it's Instagram first and foremost, I'll know to shoot wider so they can crop in. If it's for long narrow posters or web banners, that's more restrictive so I'll compose accordingly."
2. Examples of photos you like
"Photographers are visual creatures, so the more you can provide example images you like, the better," says Brian Beaver, VP of Design at Eventbrite. "They illustrate the right tone, or focus, or subject matter. Images are a powerful shortcut to get photographers to deliver what you're asking for."
To find photos to share with your photographer, scour the websites or social media accounts of similar events and see if any shots stand out to you. You can also find inspiration by browsing Instagram or Flickr. Including these pictures on your event photography shot list will help bring your requests to life.
3. A timeline of the day and layout of the venue
Make sure photographers know what will be happening when — and where. Create a list of all the access points of the event, including any restricted areas the photographer shouldn't go, and doors people will be using to enter and exit the event.
"The photographer will want to know what the room layout is, and it's a great idea for them to go and check out the venue two or three days before the event," says David Silverman, owner of David Silverman Photography. "Call the venue manager to ask if the photographer can go in, and maybe even put their lighting in in advance so they don't have to worry about it later."
If possible, touring the venue beforehand will also give the photographer the ability to point out any issues with the decor — for example, a flower stem that looks like it's coming out of the speaker's head in photos.
4. A list of key people at the event
"Are there key people at the event that I need to follow?" Silverman says. "If so, the event organizer should point them out or have a staff member help me."
If people are speaking, note on your shot list where in the venue people will be coming from and walking to. If there are key stakeholders who must be photographed, ask a staff member to point them out and get their names. And if there's anyone who would prefer not to be photographed, make sure the photographer is aware of that as well.
5. The list of shots you need
Of course, the most important aspect of your event photography shot list is your outline of specific photo requests. This is a list of the pictures you want at the end of the night — a picture of the stage empty, a picture of people coming in with tickets, a picture of people dancing, a picture of each beer vendor, and so on.
"Usually people planning the party don't think about the important shots they need until the night of," says Joe Montana, a freelance photographer in San Francisco. "I push for this ahead of time so I can be prepped and have the proper kind of gear."
Keep in mind how you'll be using the photos to promote your event when giving instructions. "You may make different choices depending on if your event is a one-time event or repeating" Beaver says. "If your event repeats, you want to make your photos as evergreen as possible, avoiding anything in them that might feel dated or like a uniquely identifiable time or location. If you have repeating classes, and only pictures of people bundled up in January, that may hurt your marketing in the summer."
Depending on your payment arrangement, "a very tightly prescribed shot list really helps you only pay for what you need," Beaver says.
Want more advanced event photography tips to capture the most compelling event images possible? Check out The Ultimate Guide to Event Photography.