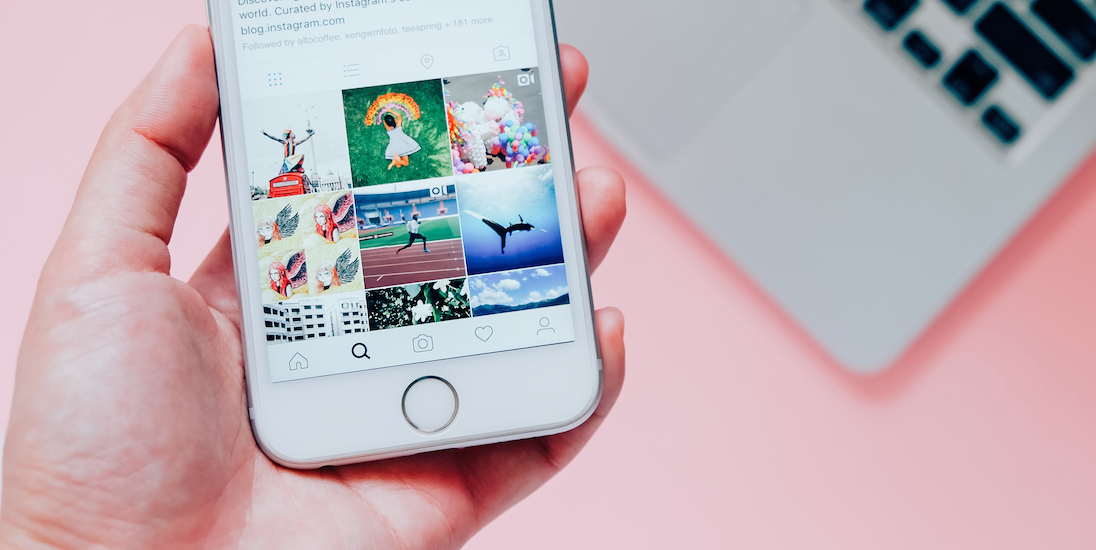 Flickr vs Instagram: How to Use Photos of Your Event to Sell More Tickets
When it comes to promoting your event, a picture is worth way more than a thousand words. With ticket-buyers of all ages searching for meaningful and memorable experiences, sharing photos that capture the energy and atmosphere of your event may be the best way to convince them to press "buy."
So where should you be sharing your photos to reach the right audience? To find out, we're breaking down the basics of two photo-sharing tools — Instagram and Flickr. Read on to learn how these platforms stack up and which one you should use to give your event the right exposure.
Instagram

Instagram is a vibrant social platform, where users interact with photos by liking or commenting on them. One of the app's most powerful features is its tagging mechanism, called a "hashtag," which surfaces your photo to the right subgroup of Instagram's more than 500 million users. With over 90% of users falling under the age of 30, Instagram is the best platform for promoting your event to a younger crowd.
Posting a photo on Instagram is simple – just open the app, select or take a photo, edit it with Instagram's custom tools, add a hashtag, and share it with your followers. You can even tag a specific geolocation so your snap will show up in searches for that spot. Only ten photos may be uploaded to Instagram at a time, and only from your mobile phone, so don't plan on posting dozens of event photos to Instagram at once. Instead, pick your best photos to post on-the-go or as you capture them. Read on for more tips for making the most out of Instagram!
What should you use Instagram for?
Reaching and engaging potential attendees – Instagram users love interacting with photos and videos by commenting, liking, and sharing them with their friends. This is great news for your event — and for your ticket sales. Post the right photo and you could be reaching some of your most vocal and engaged attendees! Instagram users search the app for specific "hashtags" to find content that aligns with their interests. To capture the attention of event-goers, add relevant hashtags in the captions of your photos, like #musicfestivals or #LAColorRun2016. To make the most out of your #hashtags, check out the basics of creating and using them 

here

 before moving on to more advanced 

tips and tricks

.
Branding and event hype

– Do you host a recurring event? On Thursdays, use the "Throwback Thursday" hashtag or #tbt on images from previous years to establish your brand, generate hype, and get attendees excited for this year's event. Hosting an event for the first time? Post photos of your event planning and prep to give attendees a backstage look at your process.
Sharing photos and videos on the day of the event – Earlier this year, Instagram introduced a feature called "Stories," which lets you post content that disappears in 24 hours. On the days leading up to your event, post to your Instagram Story to get ticket-holders excited for the experience and to sway those on the fence to finally press "purchase." On the day of the event, take advantage of Stories to post live photos and video to show those at home what they're missing. Want to learn more about Stories? Check out this handy dandy guide on making the most out of Instagram Stories for your event.
Introducing Instagram Stories from Instagram on Vimeo.
Interested in downloading Instagram? You can do that on Instagram's site here or by searching "Instagram" in your mobile phone's App Store or Google Play Store.
Flickr
Flickr focuses less on social photo sharing and more on helping you organize your event's photos for easy access. The platform's 122 million users aren't as engaged in discovering, liking, and sharing content as Instagram's 500 million, so don't plan on attracting too many new attendees to your event by posting your photos on Flickr. Instead, use Flickr for storing, organizing, and sharing photos of your event in bulk.
Unlike Instagram, Flickr lets you download dozens of photos at once through both their mobile app and their website. And, unlike Instagram, Flickr enables you to place specific copyright permissions on images and post photos in multiple sizes and dimensions. Finally, Flickr has a major feature that Instagram doesn't – a download button – which means you or your attendees can download your photos for use on other social media sites, marketing projects, or for personal use.
If you have a lot of event photos you'd like stored, organized, and shared – Flickr is the platform for you. Read on to learn more!
What should you use Flick for?
Storing and organizing photos by event date or event type

–  Flickr gives you 1 terabyte of free storage space for organizing your images. Do you host an annual fundraiser? Use Flickr to create an album for each year's photos so event-goers can find photos from the date they attended. Do you organize weekly dance parties and monthly trivia nights? Create a "Dance Parties 2016" album and a "Trivia Nights 2016" album to collect photos from each type of event. Need help getting your photographs in order? With Flickr, you can grant your friends, family, or even your attendees permission to organize your images.
Having a say in who downloads your event photos

– On Flickr, you have the ability to make images from your event available for download. This is a great tool for event promotion — it means that attendees can share their experience by posting their favorite photos from the event to Facebook, Instagram, and other social media sites. If you don't want just anyone downloading your images, simply

edit the feature's permissions in your account

to make it available to "Only you," "Your friends and family," "People you follow," "Any Flickr member," or "Anyone."
Copyrighting your event photos

– When you share photos on the internet, it can be hard to control who uses them, and for what purpose. Even if you remove the "download" button from your photos, your images can still be saved to a computer with a simple right click. To discourage this behavior, Flickr works with the nonprofit Creative Commons to provide different levels of attribution for your photos, so you can designate them for public use or for use only by those whom you authorize. Learn more about the different levels of attribution

here

!
Interested in using Flickr? You can visit their website here and download the app by searching "Flickr" on your mobile phone's App Store or Google Play Store.
Is Flickr or Instagram better for your event?
Flickr is the best platform to use to upload event photos in mass and organize them for easy access. While Instagram does have an online site, it doesn't have the same storage or copyright capabilities as Flickr. However, if your primary goal is to attract views and engagement with your photos, Instagram may be the platform for you. With more than 600 million monthly active users, Instagram is the best platform to reach new potential attendees and build your brand.
Interested in learning more about promoting your event online? Check out these 9 Simple Steps to Master Social Media for Events.