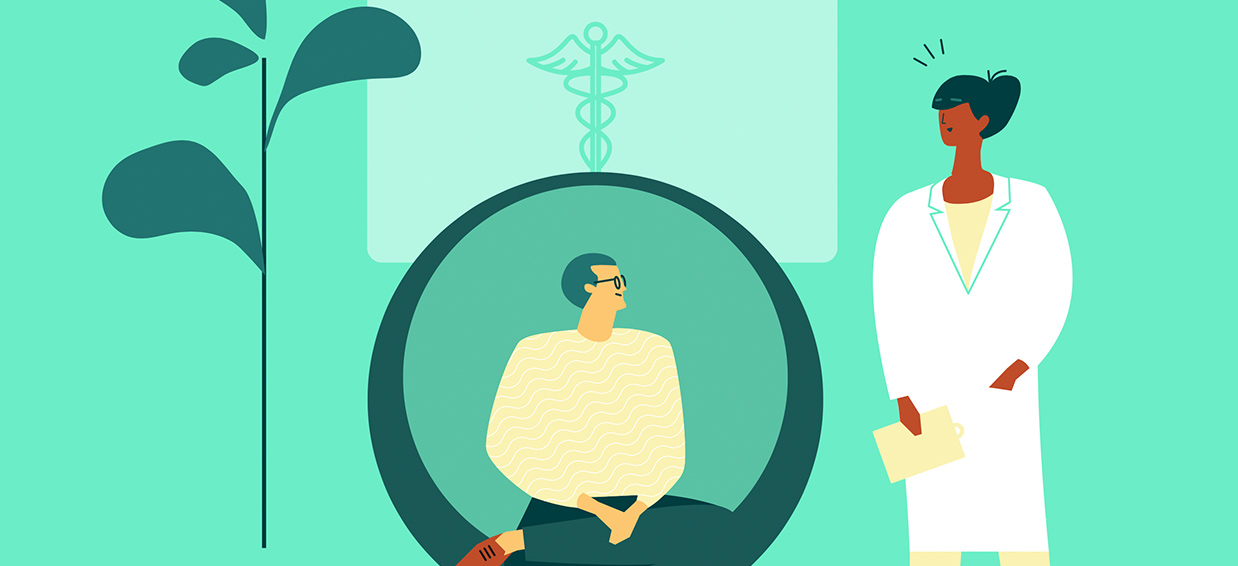 How Event Marketing Can Help Hospitals Attract New Patients
Promoting a healthcare network or hospital like yours isn't easy. People gladly line up for 50% off sales and the latest mobile devices. But no one lines up outside the door because you installed a new, state-of-the-art MRI machine.
Add in the increasing number of tech-savvy patients who research their symptoms online before contacting their physician, and you must be wondering: how do you reach a customer who's doing everything they can to avoid you?
In this post, you'll discover how event marketing can help your healthcare network or hospital raise awareness and engage patient communities in today's market. We'll start with how to choose which type of events you'll organize.
Find the right mix of event types
So what types of events should you consider organizing? This will depend on your audience and goals.
Classes that teach local community members how to live healthier lives, manage their illnesses, or understand their healthcare options deepen their connections to your hospital.
Conferences and summits can give you a platform for sharing recent research and breakthroughs and elevate your status in the global healthcare community.
And of course, for nonprofit organizations, fundraisers and galas are vital to connecting your institution to donors and benefactors.
Which event types should you use? There's no perfect mix for everyone. Analyze your goals to determine which event types are right for your healthcare network or hospitals.
Spread the word about your events
Although there are many marketing channels to choose from, you can never go wrong with email and social media.
Email
How you use email to promote your events will depend on the type of event or events you're promoting. For instance, let's say you want to let community members know about classes and events the following week. In that case, you might want to send one email with a list of events, their date, and other important information.
Social media
The key to success is focusing on social networks your patients use frequently, and those that make sense for the events you're promoting. Let's say you're promoting a medical research conference. LinkedIn could help you reach medical scientists and researchers with tailor-made ads or personal invitations from prominent speakers. Facebook, on the other hand, would be the ideal social network for almost all event types. With two billion monthly active users, the chances your patients will see your promotions and engage with your brand are pretty good.
There's a lot more to be said about these two social networks. Make sure to check out page 8 of Event Marketing for Healthcare Networks and Hospitals for best practices and tips.
Next, let's talk about results.
Analyze your event marketing strategy
It's important to understand the health of your events, and whether they've made an impact on your goals. And while there are numerous ways to measure the results, determining how much you've spent acquiring attendees and patients is the most important method for evaluating your events.
Most events only consider operational expenses when determining their bottom line, but how much you spend on event promotion paints a clearer picture of your events' financial health.
To find out how effective your event promotions are at driving attendance, you'll need a web analytics tool (typically Google Analytics) that tracks each visit to your event listing or site. According to your web analytics, how many people visited your purchase or registration page? Now compare that number to the amount of tickets or registrations sold. The result of this equation is your conversion rate.

If your event listing or site has a poor conversion rate, your purchase process might be causing interested buyers to reconsider — and hurting your bottom line. Check out this post to find out more about simplifying yours.
Launch or improve your event strategy
Events can differentiate your brand and build your patient community. All you have to do is find the right mix of event types, attract new attendees and retain old ones, and evaluate your success.
There's still more to learn. Download Event Marketing for Healthcare Networks and Hospitals and you'll discover how event marketing can help you promote your brand and engage patient communities in today's market.