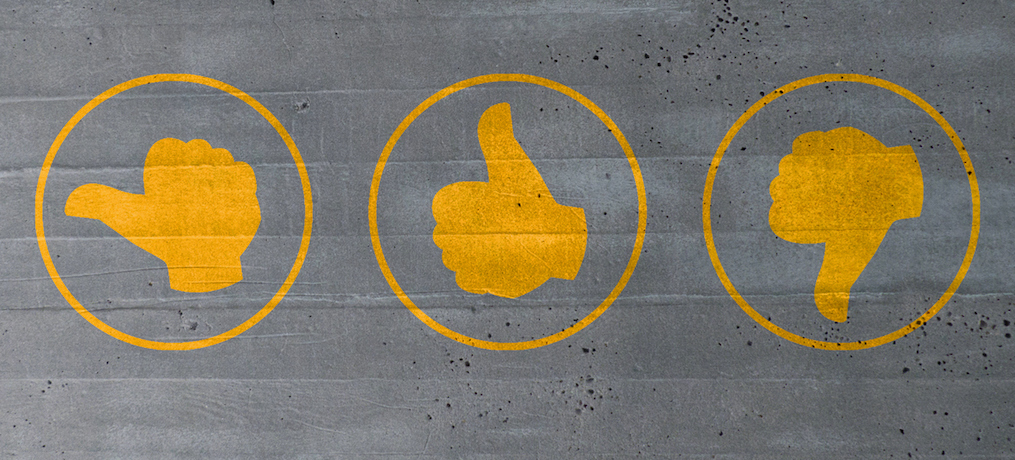 How to Recover from Negative Event Feedback
The larger an event becomes, the more likely it is that not every attendee will be happy with their experience.
Don't take it personally!
The important thing is to find out why someone felt dissatisfied with your event.
All events will receive negative feedback once in awhile. But the best events are the ones that see feedback as a way to grow and improve. Rather than shy away from it, they welcome and value constructive criticism.
Fast-growing events need to know how to find, listen to, and incorporate that feedback in order to succeed. Why? Because by listening to your attendees, you can build a better event, year after year.
Here's how you can turn negative feedback into a more successful event.
How to collect event feedback
One easy way to get feedback from your attendees is to just ask them. A post-event survey should be sent out within 24 hours of your event. Keep it short, and stick to mainly multiple choice questions for the best response rate. You should also include a question or two that gives you a better sense of who that attendee is: where they're from, their age, or any other information that can inform your team.
Your survey should also include the million-dollar question: On a scale of 1-10, how likely would they be to recommend your event? Attendees who give you a 6 or below are your detractors. Their surveys are the ones you should care about most. Their responses are the building blocks of your event's growth and future success.
Conduct your survey annually, and compare attendee satisfaction levels year to year. This way, you can determine what changes worked, and which have fallen flat.
You should also monitor social media closely throughout the event, looking for trends, both positive and negative. See a number of complaints about bathroom lines or sound quality or access to the venue? Jot it down for next year — or start working on it right away.
But you don't only want to hear from attendees. Sponsors may have a gripe, too. Or they may have heard gripes via their own surveys or outreach during or after the event. Make sure to check in with everyone involved so you can get a better picture of the overall event experience.
How to respond to negative feedback
Your first step is to determine which feedback needs to acted upon. One complaint about the lack of vegan food options might not warrant action — but several complaints are a red flag. Take a hard look at the data you have on your attendees to ensure you're building an event that satisfies their needs.
You may also get complaints about things that are outside your control — like the weather or an accident backing up traffic around the venue. You'll have to determine whether or not it's worth making changes to address unforeseen issues like this. For example, you could consider adding more structures that provide shade, or even look for a different venue in a less trafficked area. Or, you may determine that the costs outweigh the benefits and choose to focus on other improvements.
When you do decide to take action on a complaint, let attendees know that you heard their feedback with an email or social post. And when it comes time to promote next year's event, make sure to include messaging around the improvements you've made.
If the feedback was especially harsh or damaging, address it more directly with a personal note. This could be included on your event website or go out as an email. Framing your response this way shows attendees that there is someone held accountable for the mishap — who will make sure it doesn't happen again.
Selling out of tickets is only one sign of success — sending attendees home happy is what makes your event a true success. For more tips on getting valuable feedback from your attendees, check out this on-demand webinar with the experts at SurveyMonkey.