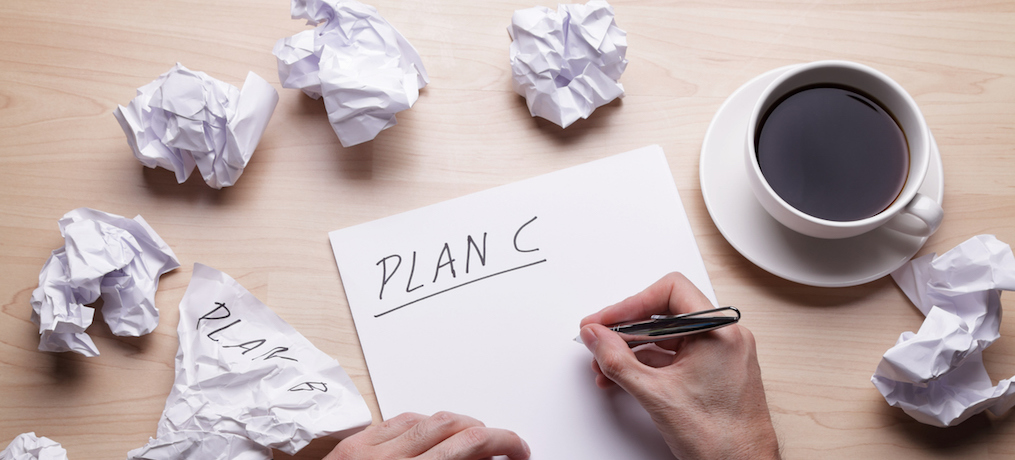 5 Ways To Guarantee Your Event Fails
Your event is doing fine. You sell the same amount of tickets every year, more or less. You've got the production dialed. Sure, there's competition, and you'll keep your eye on it.
But could you be doing better?
It's so easy to fall into a status quo of event operation. It takes gumption to make big changes. But in the hyper-competitive event world, "good enough" is no longer good enough. Today, people attending events of all types expect engaging experiences, memorable takeaways, and technology that always works.
If you identify with any of the five items on this list, you're putting yourself at risk of an event failure.
1. Last year was great — let's just repeat it
On the one hand, it's wise to come up with an entertainment model that works and stick to it. This both streamlines your efforts and gives people a predictable sense of your brand. They know that your festival, conference, or show will always feature a certain type of speaker or performer.
But if you do the exact same thing year after year, attendees will eventually get bored. The key to repeat events is always balancing the familiar with the new. Revisit your performers, vendors, and sponsors every year to stay fresh and current.
One great way to keep your finger on the cultural pulse is to quiz and poll attendees both before and after events. Using an app like SurveyMonkey can make it easy to collect and sort through answers. Online surveys can tell you what your attendees would like added to the mix, and what they're kinda sick of.
2. Your venue is… fine
You've always gone for the most obvious choice: a hotel that hosts conventions, or the nearest arena. It might be a wee bit too small, or slightly too big. But you're not Goldilocks; it's fine. Right?
Well, not necessarily. When you're not sure how many people will show up, it's tempting to opt for a big space just in case. But a half-empty room can be demoralizing for a live music act or a conference speaker. And that vibe has a trickle-down effect on attendees. After all, they came for the feel-good vibe.
Aside from size, a venue can be wrong for lots of other reasons. Perhaps the location makes it hard for people to get there on public transportation, and the parking options suck. Or your demographic is uber-hip, but the conference room you've rented is ultra-square.
Don't just assume you have to settle for the same old space you always have. When evaluating venues, think outside the norm. Nontraditional event venues like airport hangars or greenhouses can infuse your event with real indie spirit and give people sweet shots to Instagram, too.
3. You consider Wi-Fi a "nice to have"
Unless your event is a silent meditation retreat, wireless internet is non-negotiable. Giving attendees access to the internet isn't just a nice perk. It ensures that they can post, tweet, Snapchat, and blog about you while they're in the moment and excited about their experience — without having to rely on their expensive data plans.
Modern event-goers are interactive, so don't stifle their ability to communicate and share. Always opt for the most powerful option.
4. You don't have a backup connection for your check-in tech
There's another reason Wi-Fi is a must-have for event organizers, of course. If you're relying on ticketing technology that uses an internet connection, you can't afford for it to go down or get diluted by hundreds or thousands of people on the network at once.
For this reason, look for ticketing and other types of event technology that has offline capability. Things happen, and if you somehow lose your internet signal, it shouldn't hold up your ability to check in attendees and allow them to make purchases. Eventbrite's Organizer app, for instance, ensures easy ticket scanning for event-goers even when the Wi-Fi is out.

5. You're settling for subpar ticketing options
You've always used paper tickets, and you love how quaint and old-school they are. Or you built a custom in-house ticketing system, and despite the flaws and snafus, you're so heavily invested that you feel stuck with it. But it's not really working. Your team is pouring time and effort into maintenance, and you suspect you're losing ticket sales.
If you're not using a modern digital ticketing solution, you're probably suffering needlessly. Processes that should be automated aren't, and you're missing out on valuable data you could be gathering about your participants.
And yes, you're probably also missing out on ticket sales, because the process of buying tickets isn't seamless for consumers. Did you know that 25% of potential ticket-buyers will close a browser window instead of buying a ticket if they're forced to create an account? People often bail on online ticket purchases if they have too many steps or don't work properly on a mobile device.
The best modern ticketing solutions save you time by automating repetitive tasks and taking the burden of system maintenance out of your domain. They save you money, too, because they sell more tickets for pretty low overhead. And they're often integrated with other best-in-class technology solutions that help you extend the reach of your marketing and your distributed commerce options.
Refuse to settle for "good enough," and you can create cutting-edge events that people want to come back to year after year. To protect your event against fails now and for years to come, check out Future-Proof Tech for Large-Scale Events.