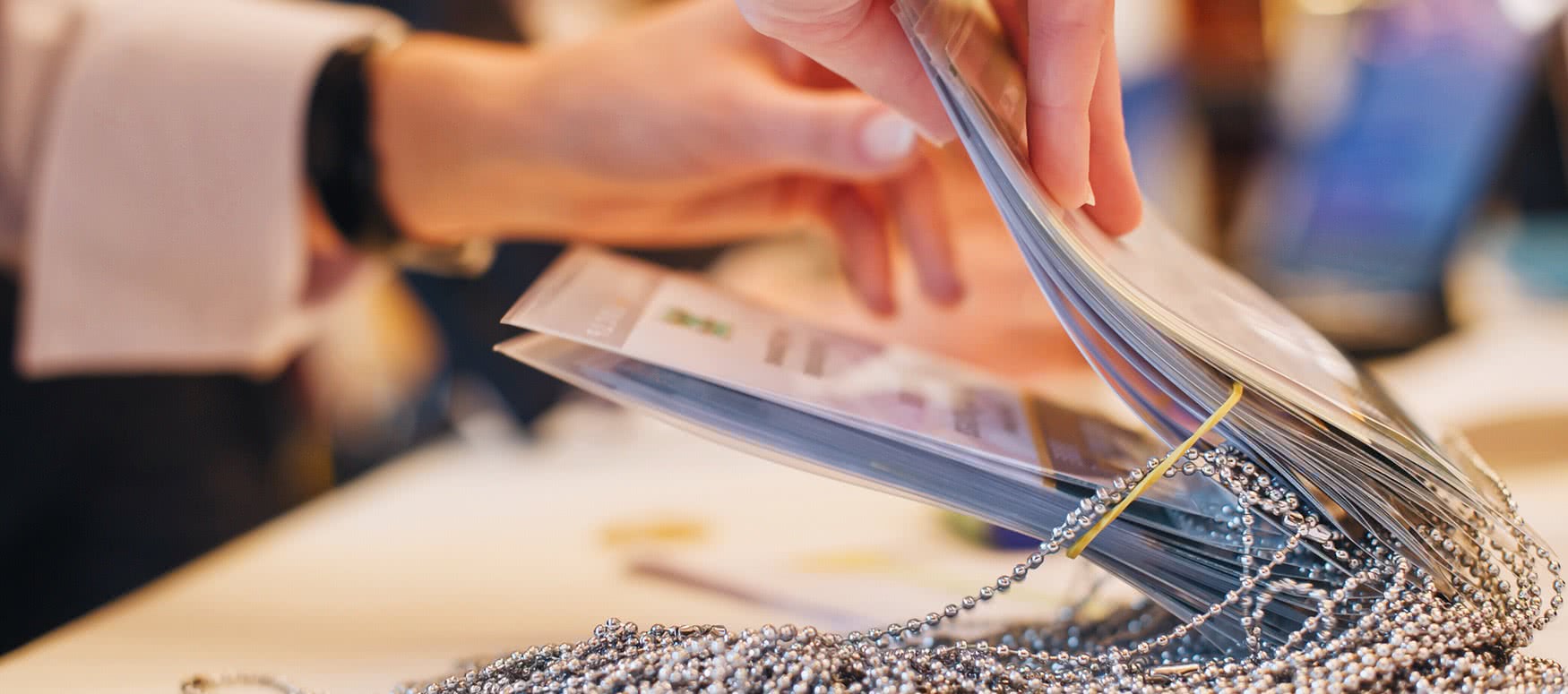 Event Branding: Why You Should Sweat the Details
Every seasoned event organizer knows that putting on an event is a big job. But when it comes to creating an event attendees will love, you'll have to sweat the small stuff.
Just ask Kat Gordon, the driving force behind the 3% Conference (or watch her recent webinar, How to Stand Out with a Strong Event Brand).
When the 3% Conference launched in 2012 with the mission to support more female creative leadership in advertising agencies, only three percent of creative directors were women. Today, that number is about 11% — and the brand Kat built over the last five years has done its part in helping drive that change.
Whatever your event brand stands for, here are some ways you can showcase it:
Communicate need-to-know information. It seems obvious, but Kat says this important information can easily be forgotten. Make sure your marketing communications prominently tell potential attendees the date and location of your event. This becomes even more relevant when your event changes cities or moves to a new venue.
Think about your content as your brand. Attendees don't register for your event because it stands for something. When it comes down to it, they show up to hear speakers talk about topics that interest them. Kat suggests making sure your event agenda is not only front and center on your event website, but available in formats that can be easily digested. That means offering a printable PDF attendees can bring to their boss to get buy-in to attend.
Avoid assumptions at all costs. Just because you know who your attendees should be doesn't mean they know why they should attend your event. Create a "Who Should Attend" section on your event website detailing the benefits of attending. Also consider offering an exclusive discount codes to specific groups on your promotional materials to let them know you want them to attend.
Immerse your attendees in a fully branded experience. At the 3% Conference, male business leaders get on stage to play a game called "Manbassador Bingo." Participants tell the audience how they've taken steps to resolve diversity issues, and pledge to prioritize the ones they haven't. Along with the "50 Things You Can Do Right Now to Help Drive the 3% Number Upward" list, this activity immerses attendees in the event and create a branded experience.
Pay close attention to consistent visual branding. From the typeface you use in your handouts to the colors of your at-event signage — the visual standards that represent your event brand shouldn't be taken lightly. Hire a graphic designer to put together a style guide that dictates how every piece of collateral should be crafted. The 3% Conference has an unmistakable look and feel that is easily recognizable. Kat even recommends creating "a mark," which is a logo that can be shrunk down to fit on postcards and t-shirts.
Most of all, have fun! The last piece of advice from Kat is the most important. Authenticity is the benchmark all brands are being tested against, and your attendees can sense when you're faking it. Make sure you're creating an event you'd want to attend, and have fun doing it — your attendees will appreciate it.
If you're dying for more ideas from Kat Gordon or are interested in the fastest brand tutorial ever from Eventbrite Chief Marketing Officer Jaleh Bisharat, check out the on-demand webinar, How to Stand Out With a Strong Event Brand.