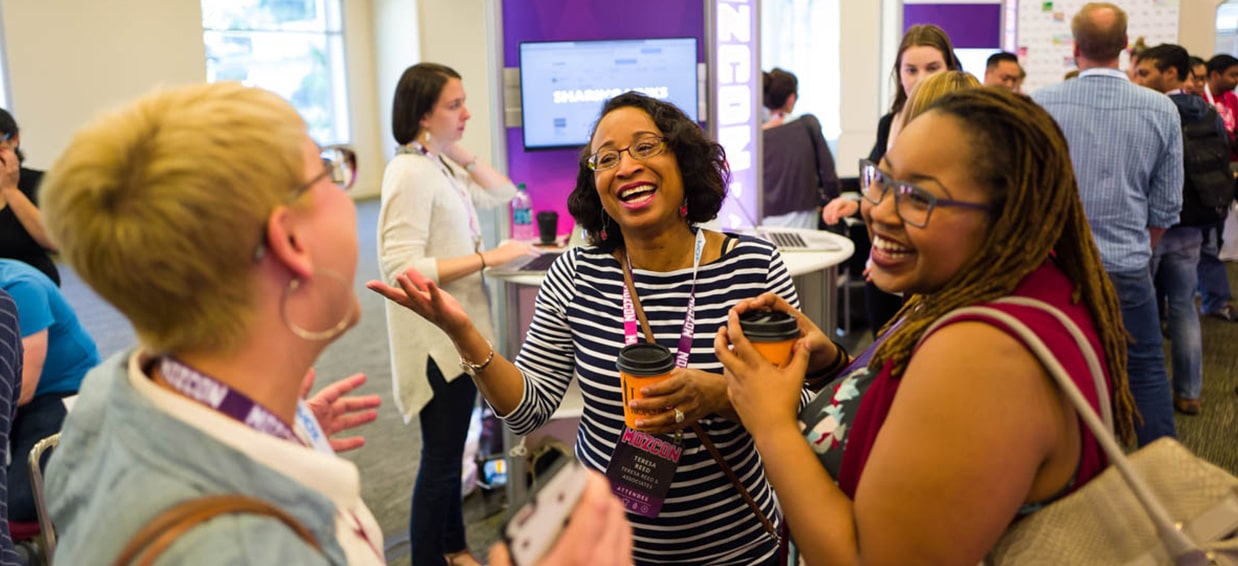 3 Tips to Boost the Attendee Experience and Conference ROI
It costs six to seven times more to acquire new attendees than retaining your existing ones. That means to increase your conference's return on investment (ROI), cost-effective marketing strategies and an easy registration process aren't enough. To squeeze more profit from your conference, you'll need an exceptional attendee experience that makes conference-goers come back for more.
Three ideas to improve experience
The conference world is constantly evolving and new ways to wow your attendees are introduced every day. But before you look for trendy ideas, make sure you have these three staples in place first:
1. Mobile event apps
Mobile event apps are a worthwhile investment for your conference. Frost & Sullivan recently found that event technology can increase your attendance by 20%, increase your staff's productivity by 27%, and decrease costs by 20-30%.
Event apps turn your conference into a momentary social network. They allow attendees to find their way around the venue, personalize their event journey and make connections with one another. So when an attendee's looking for the next session, they won't have to rely on event staff — they can use their mobile event app.
Mobile event apps can also help you better understand who attendees are and what they desire.
Looking at your mobile app data can be like looking into a crystal ball. The insight you gather can give you the ability to meet, and often exceed, your attendees' expectations. Check out this post to find out how to locate this data and use it in to create a sell-out conference agenda.
2. Social walls
If the majority of your attendees aren't millennials yet, that may change sooner than you think. Millennials now represent one-third of the population in the United States, Europe, and Asia. And in just under 10 years, they'll make up 70% of the workforce.
To keep your conference successful, you'll need to adapt to their preferences. Our research found that nearly half of millennials attend live events so they have something to share on social media. Nearly 80% of them also enjoy seeing other people's unique experiences on social media to connect and discover worlds they aren't usually exposed to.
A social wall (also known as "social media wall" or "Twitter wall") is one or multiple screens at your event that display posts and photos attendees post on social media.
Seeing their posts on the big screen will encourage attendees to participate and share their experiences with their friends and colleagues online — promoting your conference (for free) in the process.
3. Lounges and recharging stations
Amidst a packed conference agenda, attendees need a place to decompress or catch up on work email. A lounge area with comfortable couches and recharging stations show conference-goers you recognize their needs. Plus, you'll ensure their phones don't run out of battery, which can ruin anyone's experience.
Worried about the added cost of these amenities? Offering your lounge and recharging stations to potential event sponsors can help you take the experience to the next level — not to mention boost your ROI, too.
Get the conference playbook
A meeting space with a stage, table settings, and a choice between chicken or fish isn't enough to attract conference attendees. Today's conference-goers don't just crave an authentic and valuable experience — they demand it.
Find out how to deliver a seamless event experience from the first touchpoint to the last. Download the 2018 Conference Playbook.