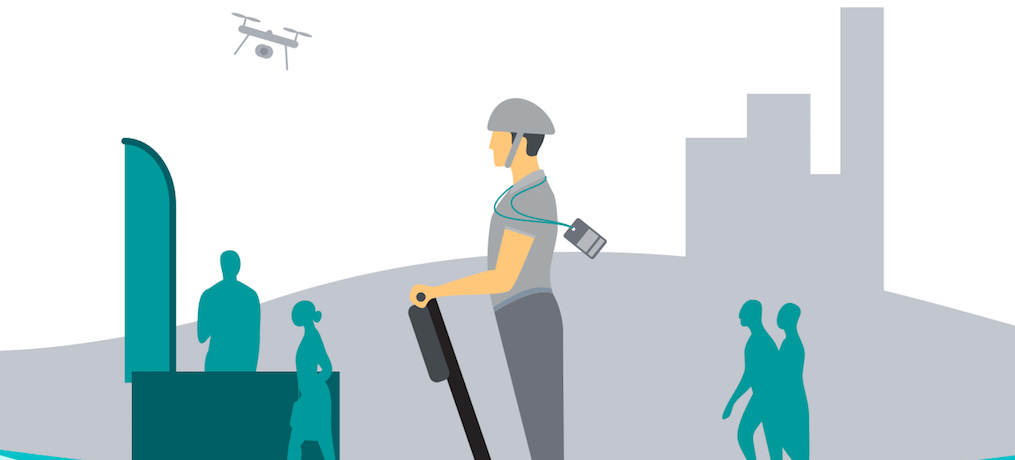 3 Types of Sponsorship Activations That Drive Brand Engagement
Sponsorship used to be a thinly veiled euphemism for advertising. Counting on big brands to bankroll the festival, organizers would plaster logos everywhere in sight.
But the sponsorship as advertising model is outdated. Not only does the blatant advertising not drive brand engagement — it can actually make fans dislike a brand or a festival.
That's why a new model of sponsorship has taken the place of logos: brand activations that add to the experience. In fact, 82% of music fans who attend four or more festivals a year are actively excited to experience the sponsorship activations there.
To curate a better fan experience and make sponsors shell out the big bucks, you need to lean into the types of brand activations that fans love. Here are three ways innovative brands are using their resources to create memorable experiences fans won't forget.
3 types of sponsorship activations that drive brand engagement at festivals
1. Immersive, experiential brand moments
Festivals are a great environment for experiential brand activations. Fans wander around the site looking for surprises and fun activities. And the engaging nature of these activations means brands can make a bigger impact on fans' memories.
Experiential means just what it sounds like: fans don't just see a brand, but actually have an experience with a brand. Interactive art installations are a great example. Absolut Vodka has funded one such installation that featured a sculpture made entirely of liquor bottles, which lit up to the beat of a fan's heart.
"People are curious and playful," says Ben Cooper, who designed the installation. "You can really engage them with their senses."
A vodka bottle installation might seem whimsical, but it invokes an experience that fans will remember. Touching and interacting with art is much more memorable than seeing a logo flash on a screen. As Cooper says, "Giving people experiences is the new way of advertising."
2. Technology that wows: livestreaming + VR
Livestreaming and live music go hand in hand. Sponsors love them because they can reach a larger audience than attendees alone. And when a sponsor funds a livestream, it creates strong brand affinity with viewers.
Add virtual reality (VR) to the mix, and you get a chance to bring the experience to life for fans way beyond the event itself. That's why VR is such a big buzz for festival and music festival sponsors these days. "VR is probably the biggest thing we get asked to come up with ideas on," says Adam Cohen of creative lifestyle marketing agency Cornestone.
These activations are also extremely versatile forms of marketing, because the experience can be shared and teased across social media platforms.
3. Above-and-beyond basics
Of course, some sponsorship tactics will never go out of style. Think about basic elements of the experience that sponsors can take to the next level.
Today, those basics include things like food, drinks, lounges, and, of course, Wi-Fi and cell-phone charging stations. Cover those bases, and sponsors will be in fans' good graces.
It's low-hanging fruit, to an extent, but there's still a way to do it right. The more you can make your contribution seem organically intertwined with the event, the higher the chances fans will remember your brand long after the tunes become memories.
For instance, at BottleRock, an annual Napa Valley festival, winery sponsors are a natural fit. They descend with libations and beautiful pop-up wine-bars that give fans a place to relax and sip some vino between sets.
Sponsorship has gone beyond the bounds of mere advertising. Today, it's bringing music festival and venues alive with imaginative experiences fans love. To learn more about how brand activations are evolving at concerts and festivals, check out The New Era of Concert & Music Festival Sponsorships.