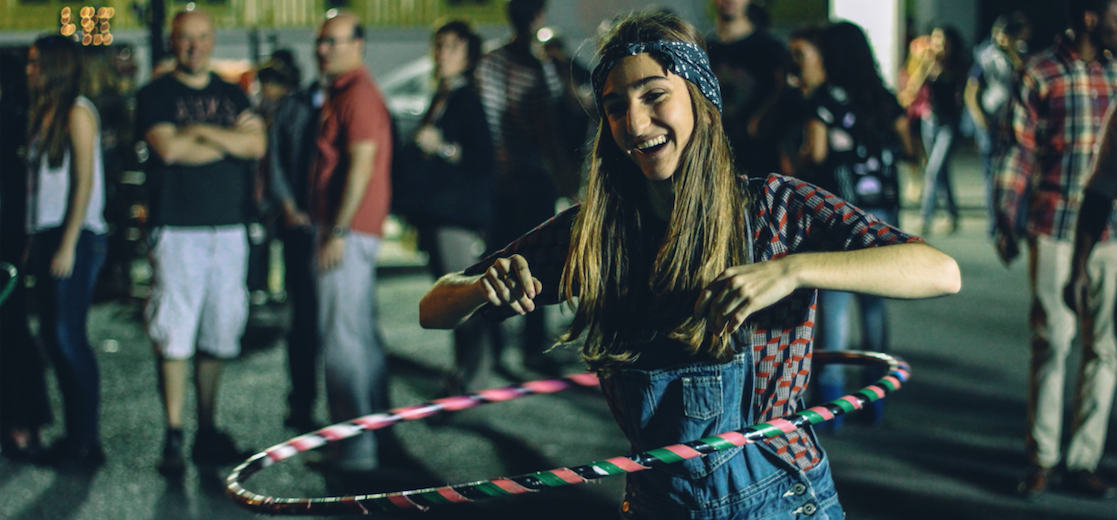 [Part 2] How to Make Sure Customers Show Up Stoked (and Go Home Happy)
How quickly do you need to respond to attendee questions? Do refund policies really matter? Customer support issues have a big impact on your attendees' experience — but have no fear! We can help you handle them like a champ.
Welcome to Part 2 of our guide to providing great customer service at your events, straight from the brains of Eventbrite's Customer Experience team. We're passing on what we've learned from talking with hundreds of thousands of event attendees and organizers over the years to help you rock your next event. (And oh yeah, if you haven't read Part 1 yet, we highly recommend checking it out.)
Tip# 1: Timing is everything.
If there's one thing that we've learned makes a (positive) difference for attendees, it's speed. Here are three ways to keep things moving, from selling tickets to managing entry.
Give early-bird discounts:

The purchase is a key part of your attendees' experience — so don't make them wait! One of the best ways to generate early excitement (and early sales!) is with a discount for a limited number of your first ticket buyers, even if the discount is minor. You can

set up early bird tickets

for a limited quantity to go on sale before your regular tickets sales (or to end by a certain date) to reward your biggest fans.

Respond quickly:

Our experience shows attendees are happiest if you respond to their message within 8 hours (same business day is essential), especially if it's a question involving refunds (more on this in a minute). You can expect attendee contact to be the highest in the 24-48 hours surrounding your event (before, during, and after). That's why we recommend having someone on hand who can monitor your emails during this time — while you focus on putting on a great event.

Keep queues moving

: On-site line management (ingress and egress for the professionals) is a science and an art. When you

use a tool like our Eventbrite Organizer App

, you can check people in in seconds and see real-time information on your busiest periods (to see when it's time to call for backup).
Tip #2: Hope for the best, prepare for the worst.
We all want every event to go smoothly, but experienced organizers know that sometimes things just don't go as planned. So how can you make sure this is as painless as possible for your customers?
Be clear on refunds:

This might be one of the most important pieces of information you share. Even if your policy is "no refunds, no exceptions," it's a huge help to attendees if you state that clearly and in several places. What's worse than not getting a refund? Not realizing you couldn't get a refund.

Have a viable backup plan:

If it rains, can you move things indoors? If you can't, and weather (or some other uncontrollable factor) might be an issue, let people know ahead of time when you'd make that call and how you'll communicate it.

Establish a code of conduct:

One of the best ways to make sure you have an event that's a safe space for everyone is to be upfront about your expectations. There's a ton of talk about this right now — there's even

a professional organization entirely focused on event safety

. A List Apart, a design organization putting on tons of industry-leading events,

published a fantastic blog post

on the nitty-gritty of creating a code of conduct that works for your event.
Tip #3: Sell for the future.
Guess when your attendees are most likely to want to purchase more tickets from you? When they're already engaged with one of your events!
Show off with related events:

If you know your upcoming event schedule, make sure to publish these events as soon as possible —

your attendees will see your other events

after they purchase a ticket or after the event has ended.

Collect newsletter opt-ins:

Email newsletters can be a very effective marketing tool to keep past attendees coming back for more, but it's important to be upfront about asking people to opt-in. You can do this as part of your purchase flow or at check-in by

creating a custom question for your tickets

.

Plug your social media:

Put your Instagram and Twitter handle on everything — event listing, emails, signage at the event, staff T-shirts, everywhere. Attendees are extra-motivated to engage with you long-term when they're currently involved with some aspect of your event.
At the end of the day, you can learn a lot just by putting yourself in your attendees shoes — what would you want to know? What would make your experience Beyoncé-level flawless? With every event you organize, you'll learn more and more about what works for you and your specific customers.
Try out one of these tips at your next event and let us know what you learn!