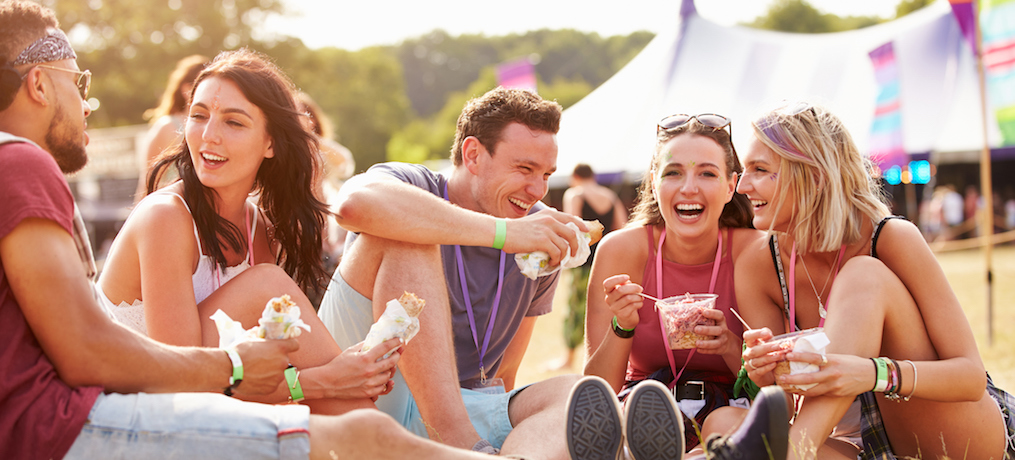 Why You Shouldn't Host "Millennial" Events
Millennials have a bad rap. Portrayed as self-obsessed, technology addicted, and careless, the entire generation has been stereotyped by movies, media, and even festival organizers. But in reality, they're politically engaged and care about giving back through personal interactions.
You might be tempted to reach millennials by singling them out, but they're more interested in authenticity.
Millennials are savvy — if you "try" to market to them, they'll see right through you. Click to Tweet
So if you can appeal to their values, instead of their generational identity, you'll have better luck getting them to your event. Here are four ways to market your event to millennials — without calling it a "millennial" event.
Frame your event as an experience
Described as the "experiences generation," Millennials (ages 18- 34) represent one-third of the national population, and look to live experiences as a form of expression. A nationwide report researching millennials reveals that this generation not only values experiences, but also increasingly spends time and money on them.
According to Dede Flemming, co-founder of Lightning in a Bottle, people are more likely to commit to events that provide multiple experiences. Focus on unique combinations to make your festival stand out, like pairing art and wine, beer and ping pong, or film and cupcakes. Specialty festivals cater to attendees' eagerness for new and different experiences.
Just remember that millennials aren't the only ones who value experiences: the demand for live experiences is happening across the generational board. You'll be better off if you focus on creating experiences for ALL attendees — not just millennials.
You do you: Be authentic
79% of millennials report that attending live events makes them feel more connected to other people, the community, and the world — significantly up from 69% just three years ago. And they choose events based on their ability to create, share, and capture memories. They're looking for authentic connections, so if your event strays too far from your brand, you'll lose your credibility.
Know your roots and create a brand playbook. Who is your audience? What are they interested in? The answers to these questions should drive all activities and programming. If you're not sure exactly what your attendees want, ask them.
If this is an annual event, ask attendees how satisfied they are with your event and how likely they are to share it. The Bacon & Beer Classic, for example, has its own Net Promoter Score (NPS) metric to gauge how sentiment is trending from year to year and from city to city. You can ask buyers about their favorite music, beverages, or desired programming, and use the results to give attendees a better experience at your festival.
But don't be afraid to say no to programs that stray from your brand identity. Whether you're hosting a technology expo, a beer festival, or a cultural event, millennials will be drawn to events that have some sort of purpose — just make sure it's genuine.
Give them FOMO
No one likes to be told what to do, especially millennials. But if they think they're missing something special, they'll be there. Nearly 69% millennials experience FOMO and in a world where life experiences are broadcasted across social media, the fear of missing out drives millennials to show up, share, and engage.
"They are the 'Coachella generation'; they're one-upping every experience and motivated by FOMO (fear of missing out)," says Cameron Collins, founder of Brew Ha Ha, which puts on beer fests in Orange County, Calif. He keeps that in mind and provides Instagram- or Snapchat-worthy games and attractions.
When your attendees create hype for you, the buzz itself is more authentic than if you promote your own event. To help create FOMO, give your attendees opportunities to show their friends what a great time they're having at your event. First, create a hashtag that can be used with all social posts. Then inspire attendees to use it with appealing artwork, installations, and scenery.
You can also create a special geofilter for Snapchat. According to new Eventbrite research, half of active social media users at festivals use Snapchat, and a quarter use that festival's Snapchat filter. Because Snapchats are sent and received instantly, users see their friends enjoying your event while the event's still happening.
Appeal to millennials at every stage of life
While some millennials are getting married and having kids, others are single. If you try to market your event to only one type of attendee, you miss out on getting someone else to buy a ticket, let alone participate in activities at your event. Instead, focus on experiences that attract attendees at every stage of their life.
And while you might want to attract millennials, they aren't the only ones going to events. Baby Boomers attend almost as many food and drink events as millennials (3.3 per year versus 3.6). They have time, disposable income, and just like millennials, believe experiences lead to a more fulfilling life.
Both millennials and Baby Boomers attend more daytime, family-suitable events on the weekend. Create opportunities for the whole family to bond over a shared experience at these events. The Washington Brewer's Festival, an all-ages beer festival where people can sample more than 500 beers from 130 Washington breweries, also has drinks for kids of all ages. In the Rootbeer Garden, kids can try craft rootbeer and soda from rotating taps, just like their parents.
Whatever their age, people want to connect with each other in real life and expand their perspective. If you really want to attract millennials, check out this in-depth report to learn what inspires them to attend — and spend at — your event, and how to keep them coming back year after year.