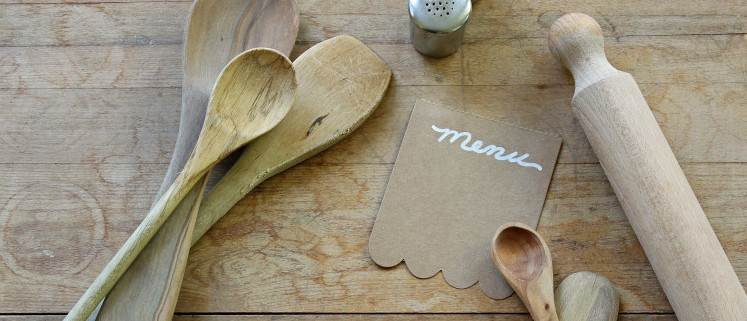 Pop-up Dining and the Allure of a One-Time Food and Drink Event
Food trucks have been a fad for some time, and who doesn't love the glamor of a restaurant opening? Yet, the fastest growing trend in culinary events right now is pop-up dining. There's something magical about bringing a group of diners together for a one-time, exclusive dining experience. And for chefs and mixologists, pop-ups provide the opportunity to get creative in an exciting new environment.
When we surveyed 2,000 pop-up dinner attendees, we found that three out of four attendees are happy to pay more money for a unique dining experience. The top reasons they'll buy tickets to a pop-up dinner are for a unique menu or theme (84%) and a one-of-a-kind event experience (74%).
So how do you ensure your pop-up dining event is both novel and memorable? Here are a few insider tips:
Tip 1: Find your inner unicorn
Everyone loves to feel special. Over half of millennial diners say they love events that are exclusive or secret. What does your pop-up dining event have that no one else can claim? Perhaps your menu features hard-to-find ingredients or small-batch booze that you can't buy just anywhere. Maybe there will be a special guest in attendance — and a chance to be seated right next to this person. Even the opportunity to interact with a well-known chef in an intimate environment can inspire ticket-buyers. Find ways to make your pop-up different, and make to sure highlight what makes your event special across all of your promotional channels
Tip 2: Keep it casual
A fun, unique evening doesn't have to be fancy. In fact, 86% of pop-up diners prefer a casual environment to a dressy one. And 67% prefer an intimate environment over a big group event. Keep this in mind when setting the tone for your event with your marketing. Emphasize the novelty of the affair versus the glitz.
Tip 3: Sell tickets in advance
Unlike restaurant dining, it's best practice to sell tickets to a one-time pop-up event in advance. Doing so gives organizers the ability to precisely plan seating and ingredient inventory. And it takes the burden off of diners who are cost-sensitive. With a pre-fixe price, everyone knows exactly what to expect. You'll be better prepared, and foodies can relax and enjoy the night without worrying about the bill.
Selling tickets in advance also helps generate excitement around your event for ticket buyers and their friends. Not only that, but ticketing your pop-up can boost your profits. Diners we surveyed said they'd happily pay $98 for a ticket to a pop-up restaurant with their favorite chef — even more than they'd spend on a performance by their favorite band or sports team!
Tip 4: Ask your evangelists to help spread the word
Pop-up dinner enthusiasts aren't just one-time ticket buyers. They tend to be valuable evangelists for your brand. More than half of pop-up attendees are the planners of their friend groups, and nearly three-quarters say they regularly get asked for restaurant recommendations. They're the ones posting reviews online and food photos to social media. You can rely on them to help spread the word in advance, and you should ask for their feedback after the fact as well. They're culinary trendsetters, so it's worth your while to invite them back to your next event — perhaps with first dibs on early-bird tickets.
Tip 5: Use social media to highlight the novelty
It's a well-known phenomenon that people love to take pictures of food. Beautiful food served in a chic location under unique circumstances is even more enticing to photograph and share.  Help your evangelists — and all your attendees — share your event on social. Post photo "teasers" in advance that they can share, and be sure to come up with a short hashtag that you can encourage guests to use.
Tip 6: Create community, not just yummy food
Beyond the delicious food and drink, elevate the experience by creating a sense of community at your event. Communal seating, group toasts, and icebreakers are all great ways to inspire diners to mix and mingle. Break down "the kitchen wall" by having the chef on the floor — or better yet, guests in the kitchen. An atmosphere of revelry and camaraderie is your goal.
Ready for more insight into pop-up dining success? Read our Pop-up Dining Study.