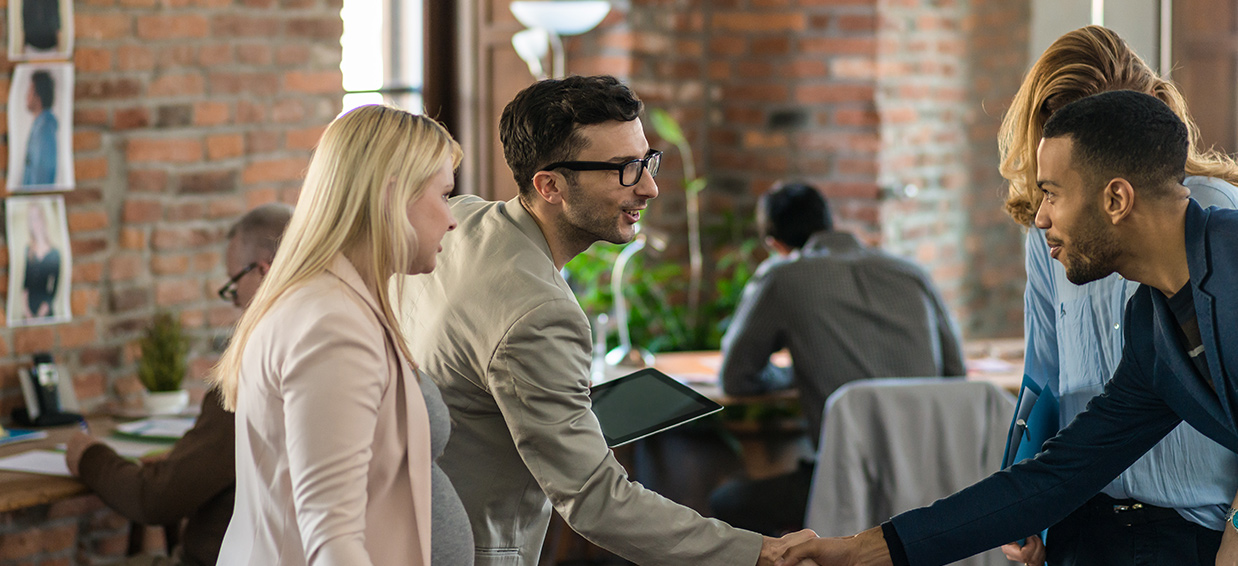 Your Guide to Planning Tech Meetups and Product Launches
Events are a powerful way for tech companies and startups to bring customers together, build loyalty, and nurture a community. There is, however, a risk to hosting a tech meetup or product launch.
Whether you're gathering software engineers together or unleashing your MVP product to early adopters, insufficient planning can reflect poorly on your brand or product.
Make sure your event leaves customers and prospects ready to spend more, not bail out, by following the steps in this guide.
1. Planning the foundation for success
Event planning is consistently considered one of the world's most stressful jobs — and for good reason. Successfully planning an event requires attention to detail, solid communication skills, and a knack for problem-solving.
You can minimize the stress by making sure everyone is aligned around one goal. Here are the essentials steps to get everyone on the same page:
Establish your goals and objectives: Define the purpose of your event. Is it to generate awareness? Or gather qualified leads for your sales team? Once you have the number one priority defined, write it down.
Put together a rough budget: The secret to successful event budgeting is to start early. Unless your event is in its first year, you're sitting on a treasure trove of data on what you used your event budget for in the past. Borrow figures from past similar events to establish a baseline. If it's your first event, however, most event creators report their top costs are:

Marketing and promotion: 43%
Speakers and talent: 32%
Printed materials: 29%
Venues: 18%
Select a date for your meetup or product launch: Choose two dates — an optimal date and a second best for backup, since you may have to be flexible to get the best venue and/or speakers.
Search for speakers and panelists: Your speakers and panelists are arguably the most important part of your event. So choose them wisely. To secure the speakers that attendees are most interested in — not just the flashiest names — have your team review this list of common speaker sourcing methods.
2. Promote to the right audience
Your meetup or product launch won't attract attendees on its own. To draw in customers and prospects, you'll need an effective event promotion strategy. Online and social media advertising will give you access to hundreds of thousands of potential attendees. But to get more bang for your buck and see a better return on investment (ROI), you'll want to attract people who are most likely to become users.
Here's how to promote your event to the most relevant audience:
Write an eye-catching press release: Press releases are the most tried and tested ways to get attention for your event. But since journalists and publications get countless press releases, yours needs to stand out. Follow these 8 steps to craft the perfect press release and pitch your event to relevant publications.
Take advantage of your email list: Reach out to anyone past customers, prospects, or anyone who's attended your past events. Getting previous attendees to come to another event can be six to seven times less expensive than acquiring new ones.
Master social media advertising: 25% of traffic to event ticketing and registration pages comes from social media. What's more, social networks like Facebook and LinkedIn have powerful tools to let you send targeted promotions to the right audience. But don't spread yourself too thin. Take this quick quiz to find out which social networks makes sense for your event and customers.
3. Stay on track as your meeting or product launch approaches
The days leading up to your event can be chaotic. The clock is ticking, there are too many loose ends to tie up, and months of hard work are on the line. Although it's impossible to ensure everything will go exactly to plan, there are a lot of mistakes that can be easily avoided.
Take a deep breath and use this checklist to ensure everything goes smoothly:
Review team roles and responsibilities: Take one last look at who on your team is handling what during the event. Make sure you've designated a point person for even the seemingly small things — like stocking up on water and ice. What seems like a small task now could become a huge problem if you don't have a coverage plan.
Double check your communication plan: Make sure you and everyone on your team know how you will communicate on the day of your event. Will you be using radios, or relying on WiFi? What happens if the WiFi goes down, or something goes wrong? Make a plan for escalating and resolving unforeseen issues.
Take a walk in your attendees' shoes: Set aside 15-20 minutes to walk through your venue before the event starts, keeping an eye out for weak spots. Look for areas that require additional attention: Maybe you have a WiFi issue or your caterer doesn't know about providing coffee to sponsors. Catch these would-be issues early.
4. Deliver a smooth attendee experience from the start
Even a minor logistics oversight can sabotage an event. As soon as people walk in, any detail that's out of place will be noticed — and shared on social media. Be a hero and help attendees stay immersed in their experience by doing the following:
Pay close attention to weather and traffic conditions: The key to a smooth entry process is being a step ahead of your attendees. Keep a close eye on weather and traffic conditions leading up to your event. If it's raining heavily, for example, you may need to provide a place for event-goers to store their wet umbrellas.
Guide attendees through their experience: Don't expect attendees to know where to go — show them the way. Include essential signage for where people can get a snack, use the bathroom, and find their way back to the main room.
Use technology to streamline event logistics: Printed attendee lists and spreadsheets force staff to manually search for ticket holders — who often have to point out their names. To get event-goers in the door quickly, consider a ticketing or registration provider that offers an event management app. These apps make your event appear more professional by letting you streamline the entry process. Eventbrite's Organizer app, for example, can scan approximately 1,000 tickets per hour.
Set up your tech meetup or product launch in minutes
When you have your event planned out and you're ready to start promoting it, consider an event technology that will help you attract attendees. The right partner will help you with everything from promotion to your event website.