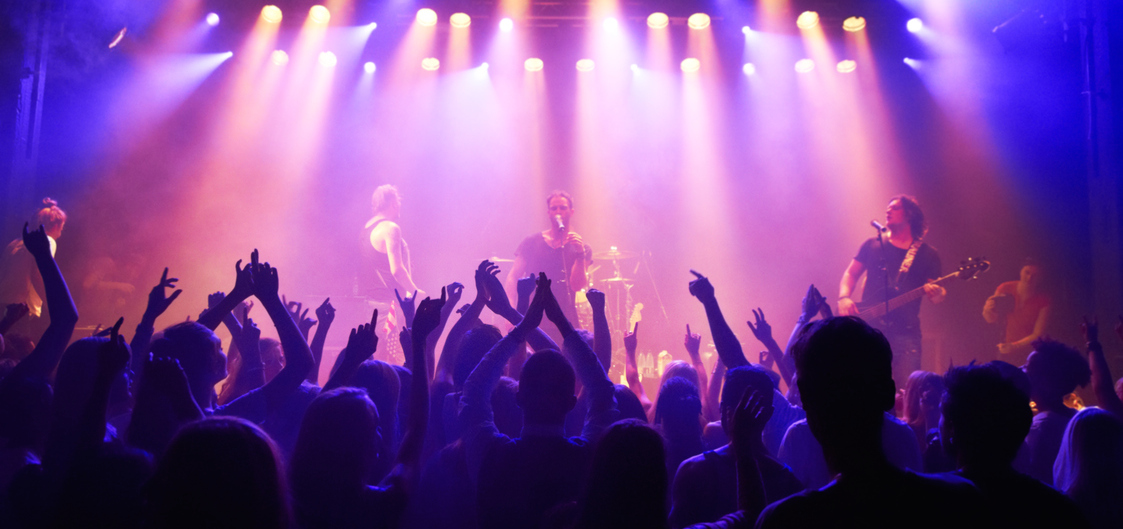 How to Stand Out in a Crowded Lineup of Music Festivals
The music festival universe is both expanding and contracting. New festivals pop up every year, bringing more cash into the industry. But more and more festivals are being bought up by large event companies, leading to consolidation.
This means that if you run a music festival, you're being squeezed on both sides — the number of new competitors is increasing, and existing competitors are joining forces to become stronger. Whether you're new or well-established, it's a struggle to stand out from the crowd.
In a recent Eventbrite study, a quarter of festival organizers said it's become difficult to attract top talent. And more than a third said securing sponsors is a challenge with so many festivals vying for attention.
The good news? Demand for music festivals appears to be keeping pace with their growth. A recent Eventbrite study showed that nearly 40% of festival attendees went to more music festivals this year compared to last (41% attended the same amount) — and over half plan to attend even more festivals next year.
Here's how to make sure fan those dollars find their way to your festival.
1. Cultivate authenticity
Whether you're a small, independent festival or a larger, recently acquired one, you have to maintain your authentic feel if you want your attendees' loyalty.
Festival-goers want an experience they can't get anywhere else. If your festival is beginning to look just like a dozen others across the country, take a step back. How can you tap into what made your event a success in the first place?
Showcase your history — or your fresh new idea. Adapt to the changing desires of festival-goers, but keep in mind what those first few attendees liked so much about your event.
Not sure if (or how) your attendees' perception of your festival has changed? Survey them to find out.
2. Get creative with your marketing
In a saturated market, creative marketing is one of the best ways to stand out. Technology is transforming marketing, with social media offering new ways to talk directly to potential attendees and tailor your outreach to specific audiences.
Another recent study, for instance, showed people who tweet about music festivals are 34% more likely to tweet at least five times more per day than the average Twitter user, and are 16% more likely to have over 1,000 followers. And while many festivals are already on the platform, most could use it more effectively. For tips on using Twitter to reach more music festival fans, check out this step-by-step guide to social media for events.
3. Differentiate your event
There are festivals all over the country that look pretty similar, with pretty similar lineups, pretty similar vibes — and even pretty similar audiences. And while latching onto those trends could be one formula for success, even the most trendy festivals have elements that make them a little bit unique. It could be the location, season, or another unexpected element that adds to the attendee experience.
Today, that uniqueness is more important than ever before. So draw it out. Emphasize the what makes your event different, whether that's your location, bands, history or food and drink partners. It's competitive out there. But if you're the only festival that does a certain thing — and you do it well — your number of competitors just got slashed.
4. Prioritize fans' experience over the bottom line
One of the biggest criticisms of acquisition and consolidation of festivals is that it homogenizes the fan experience. Some say it makes festivals feel more like typical, money-making businesses rather than special, memory-making experiences.
Address that head-on by making sure that your festival bucks the trend. Small festivals will likely have the easiest time ducking that "business first" appearance. But any festival that puts fans' needs first can succeed. So ask for fan feedback, whether that means including custom questions in your ticketing process, sending post-event surveys, or just picking up the phone. Knowing what your fans want — and showing them you care — will help you improve their experience, year after year.
Some challenges facing music festivals are timeless, but other aren't. Competing with an ever-growing number of festivals is part of the latter. Standing out from the crowd has never been more important.
For more insight on improving your music festival by catering to your fans, check out this guide, Attract the Most Valuable Fans With Your Music Festival Marketing.