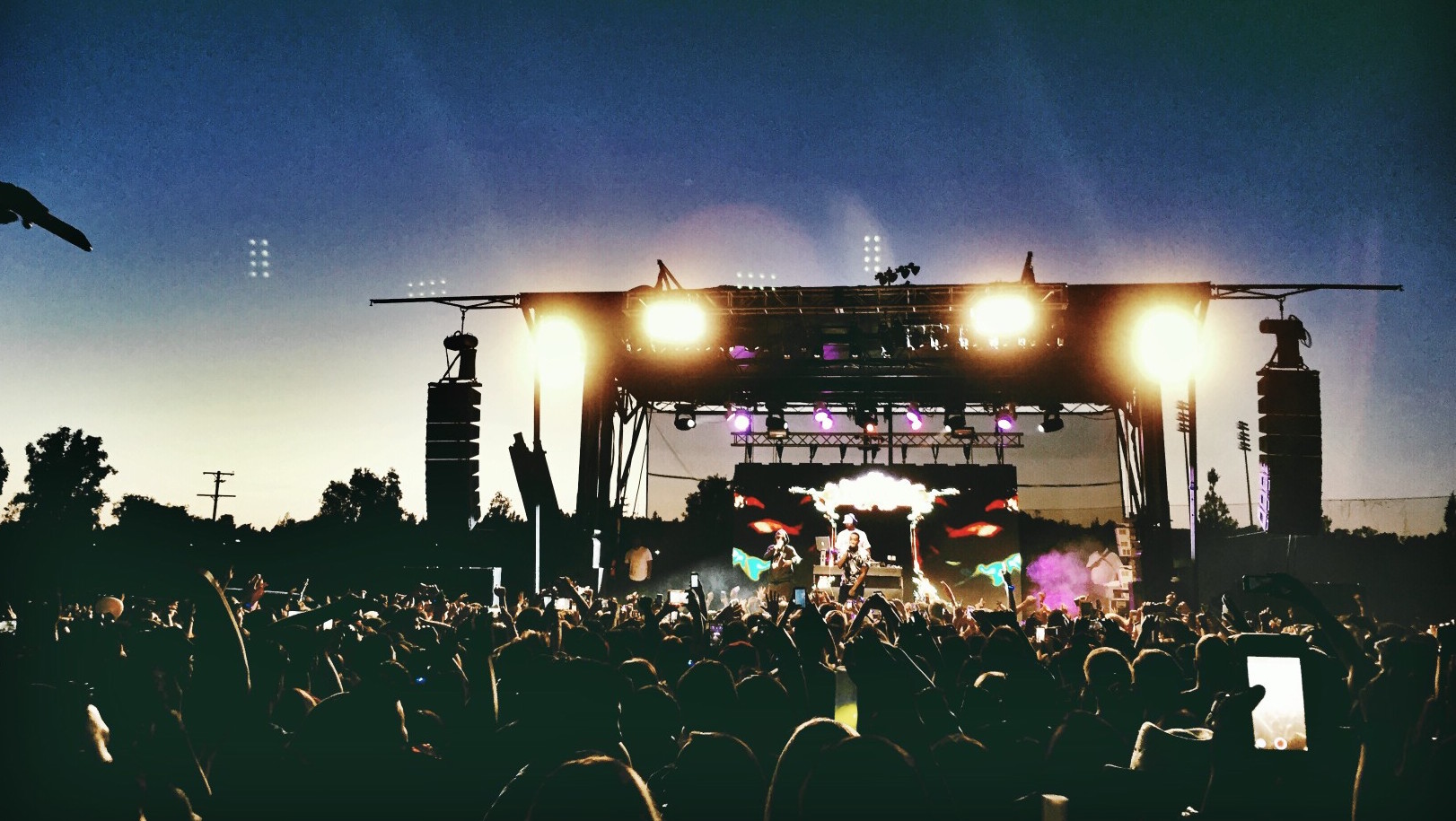 The Most Effective Strategies for Your Music Festival Marketing
Marketing budgets aren't limitless. So what if you could focus your music festival marketing dollars on the fans most likely to buy a ticket?
New research on the most valuable music festival fans has uncovered data that may allow you to do just that.
The study found that overall demand for music festivals is strong: nearly 40% of festival attendees said they went to more music festivals this year than last, and over half planned to attend even more next year. But you might not realize that demand is driven by one crucial group — "hardcore festies" — and you won't be able to survive in the crowded festival scene without them.
These superfans are more likely than casual fans to attend multiple music festivals and concerts each year, and generally spend more on those experiences than the average fan. And 69% of hardcore festies say their friends rely on them for information about upcoming music festivals — meaning they're not just big spenders, they influence others' spending, too.
So where should you focus your dollars to reach hardcore festies? Here are the most effective music festival marketing strategies to reach these must-have fans.
Engage artists to spread the word
There's no one hardcore festies listen to more than the artists they're coming to your festival to see. Hardcore festies are 76% more likely than casual fans to have purchased a digital download, 36% more likely to have bought a CD or vinyl record, and 76% more likely to have listened to music on satellite radio in the past year.
How do they hear about all these new albums and songs? In large part, from the artists themselves, by following them on social media or music streaming services. The artists are already directly promoting themselves to their fans. So make sure you reach and remind them to tell their fans where to catch them in person: your upcoming festival.
Livestream this year to sell out next year
According to Digitell, 30% of fans who watch live video of an event attend that event in person the following year. That means that in addition to getting fans to come to your festival in person, you should encourage the fans who stayed home to tune into livestreams.
And guess who's most likely to tune into livestreams? Hardcore festies. Two in three of these superfans have watched live video from a festival in the past year, 1.5 times more than casual fans. In fact, if they can't attend a music festival in person, 71% of hardcore fans say they would livestream it — and 46% would watch a virtual reality livestream if it were available. So make sure you have at least a few performances livestreamed, promote the livestream (or sell livestream access at a discount), and promote next year's festival on the stream.
Rely on partners for promotion
Hardcore festies don't just wait to get word of an upcoming festival from ads or friends — they seek them out. More than half of hardcore festies have found out about a festival from a ticketing provider. Another third have discovered them through event listing sites. That means they were on a site actively looking for an event to attend. That's great, but why not make it even easier for them to find your event?
Make sure your ticketing provider is sending targeted emails to fans based on their purchase history. Targeted sends will help you reach the most valuable fans — and not annoy ones who aren't likely to be interested. Look for a ticketing partner who automatically syncs with sites like Bandsintown so fans can click right from an alert that their favorite artist will be in town to the ticketing site.
Maximize digital and social music festival marketing
When they're not actively searching out new shows, hardcore festies are reading about and  talking about shows. That's gives you a great opportunity to reach them through online ads and social media. Forty-five percent of hardcore festies have discovered a festival through online advertising campaigns. And they also spend a lot of time listening to their favorite artists — another 54% have discovered festivals via radio or TV ads. Keep these digital spots targeted, and be sure to track your ticket sales by region to measure your ads' results.
Market your festival to more locations
Hardcore festies travel for desirable shows. Half of them reported traveling outside their home state to attend a festival. And they were two times more likely than casual fans to have attended a festival in another country. So cast a wide net — it may even be worth testing campaigns in other countries. But promote your festival to out-of-towners early: the closer to a festival, the harder it is to schedule a cross-country trip.
The most effective music festival marketing channel will only reveal itself if you're paying attention. Track everything and learn what works — and what's not worth your precious marketing dollars.
To learn more about how to connect with these important fans, check out this music festival marketing plan to attract the most valuable fans to your festival.