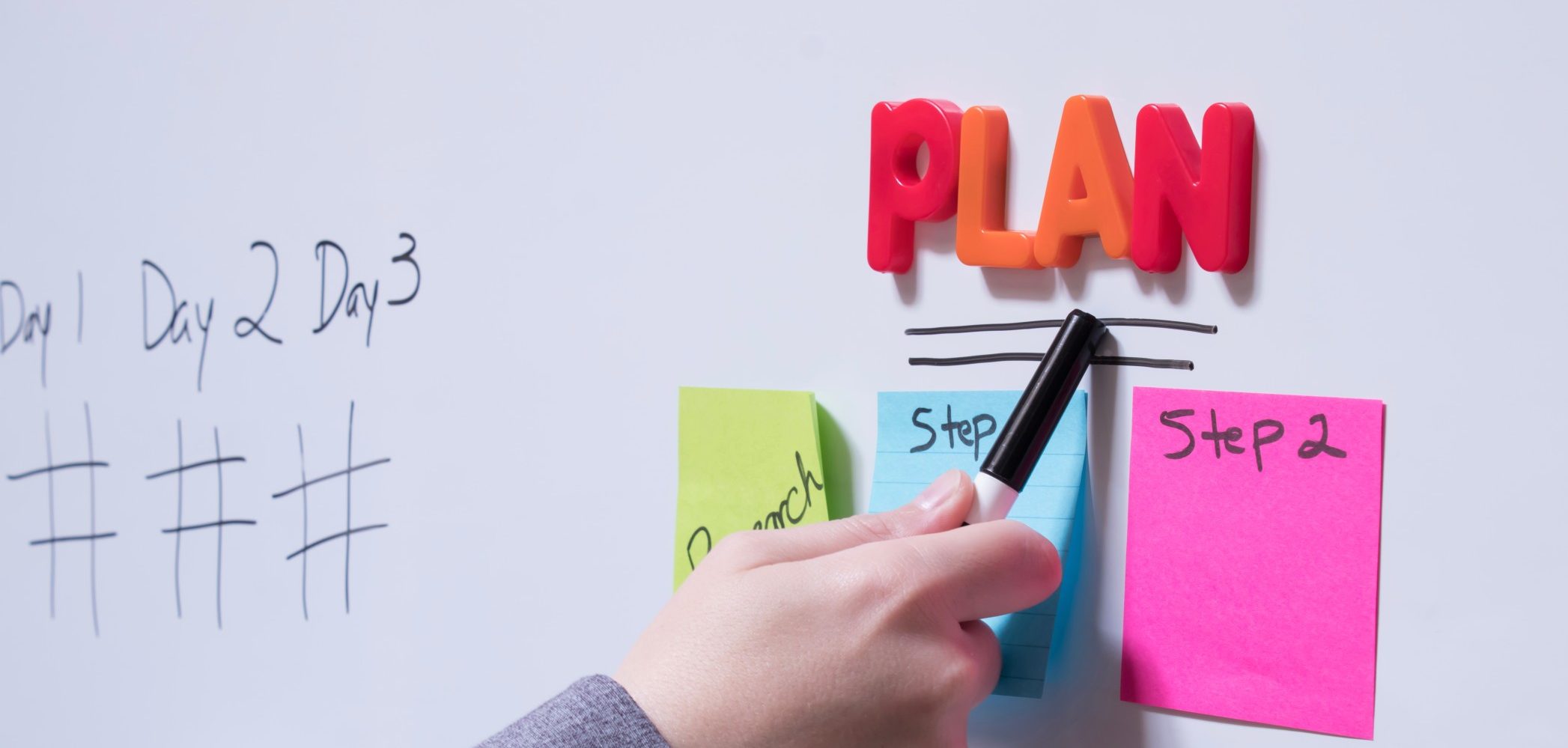 Keep Calm and Download This Free Event Gantt Chart
It's day one of event planning for your next big gig. You might be full of ideas and inspiration… but first, you'll need to create spreadsheets. Loads and loads (and loads) of spreadsheets.
If you Googled "event Gantt chart" in a desperate hope that someone has created a shortcut for one the most tedious jobs in event planning — you're in luck.
A clear event timeline is a key part of the event planning process. Without it, your team could have trouble staying focused or even miss important deadlines. To get your planning off to the right start, you can download our free event Gantt chart template via the link below. To learn how to start your all-important event timeline, read on for more advice.
Why you need a Gantt chart for event planning
It doesn't matter whether you're planning an event for 200 or 20,000 people — all events have lots of moving pieces that need to fall into place. From catchy hashtags to catering menus, you need a timeline to make sure everything is organized well in advance of your big day.
So what is a Gantt chart, and why use one for events? A Gantt chart tracks important tasks against a timeline. This allows you to see all the 'moving parts' for your event at a glance, such as:
Tasks that need to be completed

When each task will need to start to finish on time

How long each task is expected to last

Where jobs overlap with each other, and by how much

What you or your team should be focused on at any given time
How to get started with the event Gantt chart template
Ready to get started? Great! Simply download the template here and follow the instructions below.  
You'll already see a simple structure and a list of common tasks for event creators. Of course, all events are different and each will have a unique set of jobs and responsibilities. It's easy to adjust the tasks and timelines for your specific event.
To do this you will need to take the following steps:
Make a list of all of the main items involved in your event (booking venues, entertainment, marketing) and the key milestones (final budget, ticket on-sale, event date).

Break down each item into the activities required. Don't get too detailed — this should provide an overview of the tasks, not exact instructions.

Add the calendar dates from the start to the end of your project, with the weeks mapped out horizontally. You'll see that the example Gantt chart gives you room for  12 weeks pre-event and 2 weeks post-event. Copy and paste to create more time, or delete columns if you need less.

Set the ideal start and end dates of each task in the date columns, along with the approximate duration of each activity.

Using the 'fill color' option in the Excel toolbar, use colored cells to indicate where on the timeline each task will fall. This will give you a visual representation of how far out a task needs to be completed before event day, as well as indicate where jobs overlap.

If you manage a group of people or use external agencies to plan your event, add the name of the person responsible for each task.
How to set your key milestones and timelines
If this is your first event, or you're looking for some guidance on creating an event planning timeline, here are some suggestions on how to map your key milestones.
In the template provided, event planning has been split into six critical phases:
Pre-event planning:

This should cover time to plan your

event strategy

, such as defining your offering and target audience, setting goals or KPIs, identifying

potential sponsorship

targets, and creating a

budget

.

Event launch:

Set your event logistics in place (venue, vendors, date) and get ready to launch your on-sale

Event promotion:

Once tickets are on sale, this timeline should cover your PR, advertising, and marketing.

Confirm details:

Allow yourself time ahead of the event to confirm every detail (such as bump-in times, or staff training) and communicate with your vendors and sponsors for a smooth event day.

Event day:

All tasks that need to be completed on the day of your event.

Post-event activity:

Include time in your planning to review the success of your event and report back to vendors and sponsors.
You may wish to start with phase one, mapping out the time you need to prepare so you can select the ideal event date. However, if you already have a date set, start with the event day phase and work backward to find out how much time you have before you need to get started.
Get the event Gantt chart template
By arming yourself with the right tools, you can reduce your admin workload and get started on the fun stuff. Download your free event Gantt chart excel template now — or for even more time-saving productivity hacks, check out The Event Planner's Ultimate Productivity Handbook.