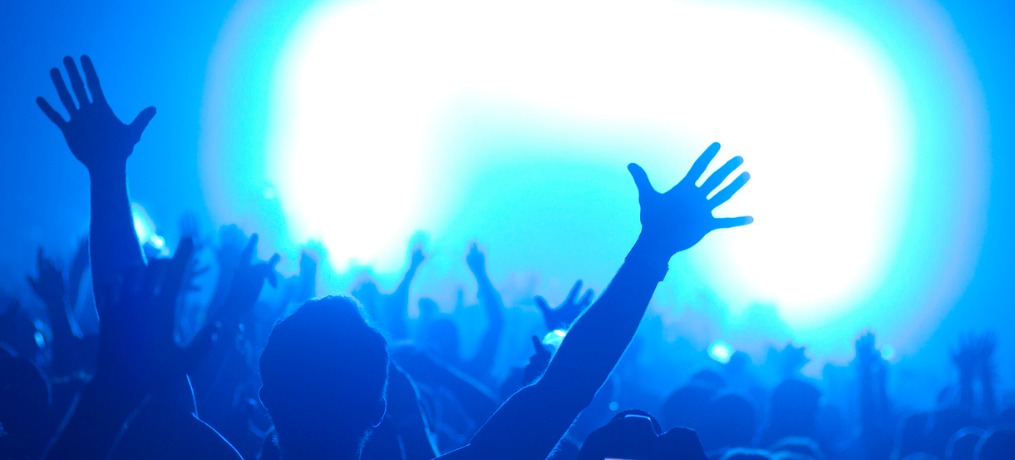 3 Ways to Understand Coachella's Massive Radius Clause
Do you promote concerts or music festivals in North America? Then you're competing with Coachella.
Why? Because of the southern California music festival's radius clause. In artist booking contracts, a radius clause sets a distance and a time frame within which artists cannot perform or promote other performances.
But what if the radius is all of North America, and the time frame is nearly half the year?
That's the case with Coachella's radius clause. Here's the situation and how it could affect your business.
What makes Coachella's radius clause different?
Coachella has been enforcing a nearly-five month radius clause, according to a letter released in June by Soul'd Out Productions, which produces Oregon's Soul'd Out festival. In April, Soul'd Out sued Coachella  — the largest and most popular festival in the U.S. — after attempting to book several artists who declined due to Coachella's radius clause.
Soul'd Out says the Coachella radius clause constitutes an illegal monopoly because it's so broad. A typical radius clause might limit the number of performances a local band can have in a certain city or region within a month or two, or ensure a big touring act can't play a month later an hour away. That gives each performance some exclusivity, which increases demand, because it's the only time and place fans within the radius will be able to see the artist perform.
Coachella's radius clause goes far beyond that, forbidding artists from playing between December 15 to May 1 anywhere across the continent — much larger than the five western states specified in the original April complaint.
The outcome of this suit could change how you use radius clauses — and your ability to compete with larger, corporate-owned venues and festivals. Here are a few ways to understand the case and how it could affect your business.
1. The Coachella viewpoint
Lawyers for AEG subsidiary Goldenvoice, which owns Coachella, say that their use of radius clauses is crucial to keeping the festival competitive.
"The entire purpose of the radius clause is to protect AEG from competitors unfairly free-riding on its creative choices in selecting its artist lineup," they wrote in a court filing, as reported by Amplify.  "As more festivals proliferate, maintaining a unique festival lineup is crucial for Coachella to remain competitive."
Goldenvoice is arguing that  the clause is necessary to protect against the great risk promoters take when they spend huge sums to produce festivals and tours. They say radius clauses are a "long-standing industry practice that is crucial to our ability to continue offering fans the unrivaled experience for which Coachella has become known."
Coachella's opinion in a nutshell: Festivals need radius clauses.
They're a standard industry practice

They're here to stay

Deal with it
2. The competitor viewpoint
Soul'd Out Productions says Coachella's radius clause has hurt their business, because artists have turned down the chance to play at the Soul'd Out Festival, even though Soul'd Out is more than 1,000 miles away.
"We seek no less than to operate in a fair and open environment," Soul'd Out Productions co-owner and co-founder Nicholas Harris said in a statement. "But as our industry has become more consolidated, it is subjected to more and more corporate tactics that penalize the public. Music, and the culture that births it, is not a commodity to be exploited. It is meant to inspire and enrich our lives."
The competitor's opinion in a nutshell: Huge radius clauses are anti-competitive.
They violate antitrust laws

They're bad for music fans

A continent-sized radius clause is crazy
3. The artist viewpoint
Artists and management companies have remained largely silent, since it's important for them to stay on good terms with both parties.
For artists, the question is if a continent-sized blackout period is worth it for the opportunity to play at Coachella? For many acts, the answer is definitely.
Coachella is the largest, most profitable music festival in North America, with a quarter million attendees. For smaller bands especially, getting booked to perform at Coachella can be a career-changing experience. At the same time, those artists may struggle to survive financially when they can't perform for several months.
The artist's opinion in a nutshell: Artists are caught in the middle.
Huge radius clauses can be a burden

We need to perform to survive

Still, the trade-off may be worth it
This case on radius clauses isn't the only issue transforming the music industry this year. To stay on top of music trends, check out 2018 Music Trends: The Top Predictions.