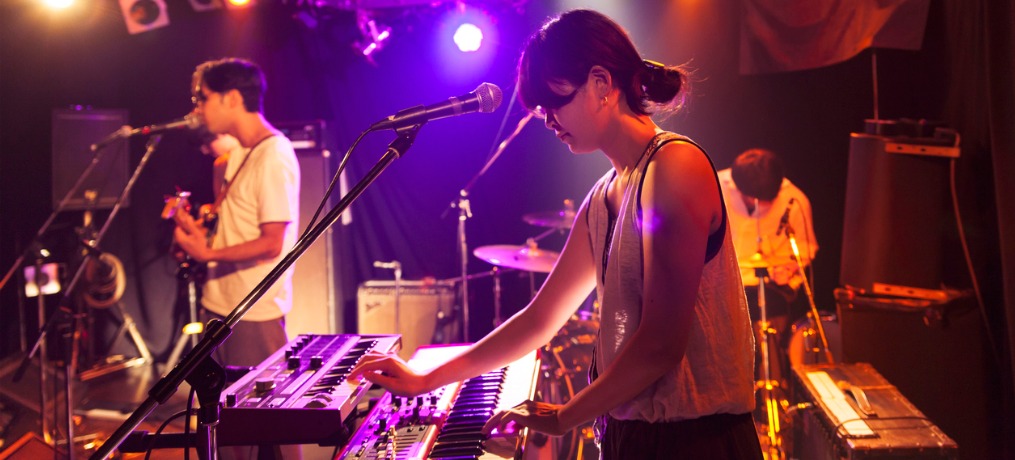 3 Reasons to Take Risks on Booking New Artists
The usual strategy for selling the most number of tickets to a show is fairly simple: Book the biggest headlining artist you can afford. Marquee headliners are always a safe bet, and new artists are risky — or so goes the live music industry's unwritten rulebook.
But things have changed more in the past several years than the past several decades.
Consolidating talent agencies and concert promoters, and the rise of online music streaming, have mostly thrown that rulebook out the window. Here are three reasons why taking a chance on rising talent can pay off.
1. It's getting tougher to book top talent
National concert promoters have big budgets, deep pockets, and the ability to book an artist for their entire tour. Increasingly, they're consolidating, buying up smaller promoters and festivals, solidifying their reach into local markets.
That means independents must go head-to-head for headliners, and the odds aren't in your favor. Even if you're not competing directly, huge outlays of money will drive up your artists' pricing.
What this means for you:
You can and should try to book bigger acts when you can, especially if you can partner with other independents to book an artist for a full leg of their tour. But if you're outbid, don't sweat it. You can still do well with emerging artists the big guys would never take risks on. Why? Because…
2. Streaming is driving the larger music business
Streaming services like Spotify and Pandora have caused seismic changes in the music business as a whole. Without record companies and labels acting as gatekeepers, savvy artists are now able to distribute and market their music to the masses.
Today's paradigm features a multitude of artists building fanbases with streaming hits. Inclusion in a popular playlist is all it takes to make a one-hit wonder, and that rise gives talent buyers more opportunities to appeal to a broader variety of music fans.
What this means for you:
Artists' development curves have changed, and artists now get in front of live audiences sooner in their career than ever before. Many managers and booking agents are taking on artists with only one big Spotify hit. You can, too. Increasingly, one streaming hit is all that's needed to drive fans to a show. And this will help you, because…
3. Fans are looking for curation
One way to set yourself apart from the competition is to emphasize your independent character, your local credibility, and your ability to stay on the cutting edge.
If you commit to giving more opportunities to emerging artists, you'll bring in new fans while building a reputation for cool new music.
National competitors, despite their deep pockets, are not particularly nimble. They can't make fast decisions on rising local stars because corporate bureaucracies must approve even small decisions.
What this means for you:
You can mix up your show calendar by including touring acts with one or two streaming hits. Consider ways to give opportunities to local bands you've worked with that you'd like to bring up and that you know draw crowds.
And remember, booking smaller artists doesn't mean presenting smaller events. You can offer smaller artists opportunities to play multi-day or multi-venue festivals, or the chance for rising regional acts to support national touring artists.
To ensure your talent booking strategy is as effective as it can be, read our guide to building better relationships with booking agents.