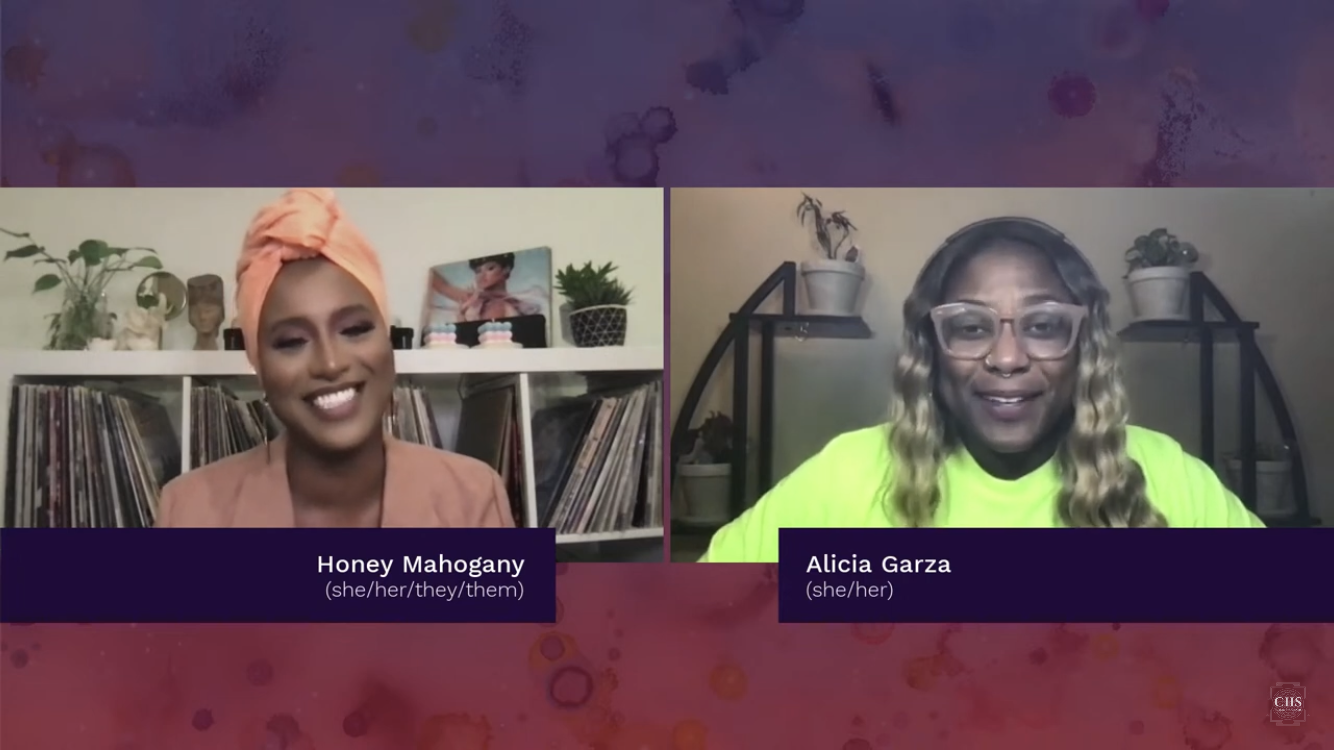 How CIIS Markets 100+ Events a Year With Multi Event Ads
A conversation between Black Lives Matter co-founder Alicia Garza and Honey Mahogany, the first transgender person to serve on the San Francisco Democratic County Central Committee, is bound to be transformative. (Trust us – the recording is here.) Presented by Public Programs at California Institute of Integral Studies in San Francisco, the event fostered dialogue about social movements, and how to build them and sustain them for the long-term.
"It was a great local conversation that radiated out to a much broader audience," says Patty Pforte. Pforte is the Senior Marketing Manager for Public Programs at CIIS, and she's passionate about promoting CIIS's events: conversations, talks, and workshops that further personal and social change.
Housed within CIIS, a nonprofit university known for its programs in psychology, philosophy, consciousness, cosmology, and other healing disciplines, Public Programs aims to share CIIS' ethos with a general audience. "We could be highlighting meditation but through the concept of change and stability in your life," says Pforte. "Maybe you're in need of some mindfulness engagement. It's a way to get people interested in the types of topics that CIIS explores as a university, but from a public, more general standpoint."
Since the pandemic began, CIIS' Public Programs has been hosting six to 10 events live online every month. While navigating her Eventbrite dashboard, Pforte saw the banners for Eventbrite Boost. After a quick consultation, she decided: "This seems like a product that works with us and fits what our needs are as a nonprofit department of a university." 
Marketing, transformed
Before Pforte began using Eventbrite Boost, she relied on the micro-lifts available on Facebook, where a small fee lets a user amplify a post. But Ads Manager is challenging. This strategy was often more trouble than it was worth.
There were other channels, fortunately. Public Program's email newsletter is 50,000 people strong. Nonprofits and other like-minded organizations would offer "marketing trades … sort of free advertising." 
But social advertising wasn't working. "If I think about what Eventbrite Boost is providing versus what I was doing, let's say, on Facebook, on Facebook,  things were always going wrong, and I didn't understand why."
Boost has been a life-saver. "Much of my career was actually in-person events as an event producer, so that's really where my brain lives (more than the marketing side). Eventbrite Boost is better for my type of mindset, which is event creator, event implementer, and now event marketer." 
"Yes! We have another celebratory emoji!"
Pforte loves  the feedback from Eventbrite Boost, especially compared to more sterile interfaces. "I like a good emoji or a GIF, so I'm always happy to see those when they're there. It's like yes, we have another celebratory icon again, woo-hoo! Those are always really fun, and you feel like you're being boosted by the platform."
But her favorite feature is the Multi Event Ads. Multi Event Ads let organizers advertise their entire event calendar, in one campaign. For CIIS (running 100+ events a year), that's a lot of time saved and  budget better allocated. 
What does Pforte love about Multi Event Ads? "The ease of creating the campaign, the low cost, that it can run for as long as you want, being able to filter to all events or the next 30 days." And Multi Event Ads have a particular utility in these uncertain times. 
"The pandemic has changed our concept of the future," Pforte acknowledges, "so you might want to change the filtering based on a more immediate concept versus a long-into-the future-concept."
No matter what timespan you decide to advertise, Multi Event Ads offer real results — and value . "I was like, wow, we're getting conversions and people are buying, we're getting orders, but we're spending so little money on it, which is fantastic."
"I'd be surprised if anybody who had 10 or more events on their calendar isn't interested in using it"
Nonprofits ("where you're always at the threat of not having enough, or going over budget every year") will especially benefit from Eventbrite Boost. Pforte also recommends Boost – especially Multi Event Ads – to anyone marketings numerous events. 
"If you have a lot of events coming up, and you just want to do something easy breezy that doesn't take a lot of effort after creating it, that just kind of runs, that looks the way you want it to — it's on brand, the content is correct — if all that stuff is in line, this is a perfect part of Eventbrite for you to use."
"With events," Pforte says, "so much goes into the idea, the creation and implementation side of it — marketing is one of the many arms of an event. Eventbrite Boost allows for those who are trying to compartmentalize time to be like wow, Eventbrite Boost allows me to get really great marketing and have really good success, without putting in a burdensome amount of time for returns."