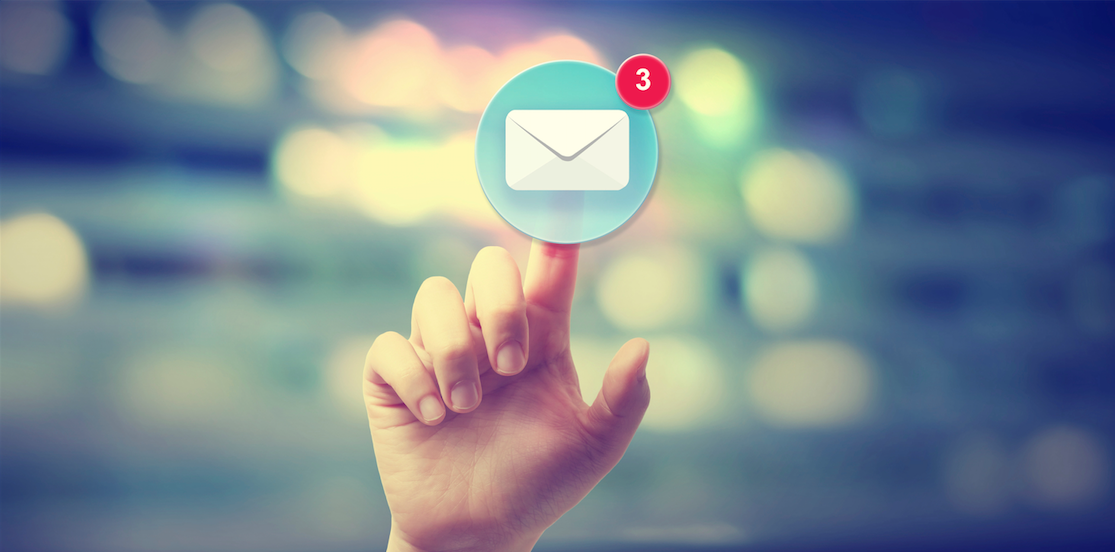 4 Ways to Master Email Personalization and Sell Out Your Next Event
Getting people to attend your events is hard work. With so much competition for event goer attention, it's hard enough just to put your event on their radar… let alone get them to commit. Luckily, event marketers have a strong ally in their corner: email.
Email is an event marketer's most powerful channel: According to MarketingSherpa, 72% of people say that email is their preferred method of communication with brands .
And when email is personalized for specific segments of your audience, it can be a game changer. According to Experian, personalized emails deliver six times higher transaction rates (aka, more tickets sold and butts in seats). Here are 4 ways you can segment your email list and personalize content to sell out your next event with time to spare.
1) Hook up your past attendees.
Your past attendees know how fun, valuable / entertaining / educational / [pick an adjective] your last event was. But getting them to come back for more can be a tough sell. They've already done it once, so why should they come back?
Create a quick automated email series just for past attendees that entices them to return. It could look like this:
Email 1: A genuine thank you for their help making the previous event so successful
Email 2: A list of the new things they can't miss out on
Email 3: A personalized promo code that gives a discount or special offer only to event alumni
Here's an example of a recent email we sent to alumni of our annual conference, Marketing United: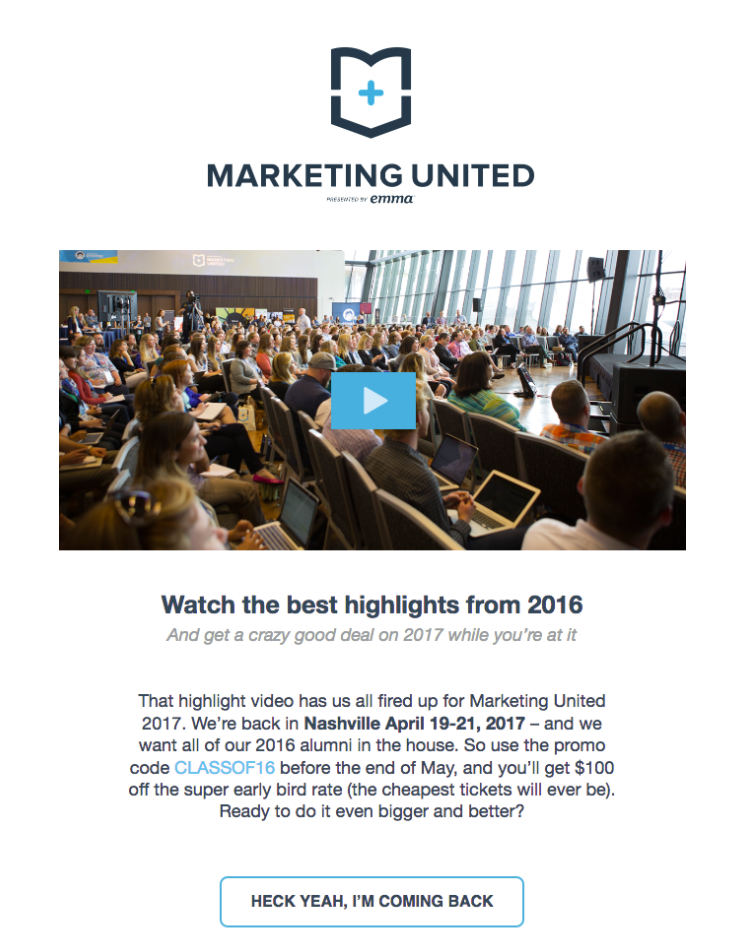 A little special attention like this can go a long way toward bringing your past attendees back into the fold.
2) Mobilize your early birds.
We love these folks — the ones who snap up tickets or RSVP right away whenever you invite them to a new event. Your early birds are likely to be your biggest advocates, so give them a little incentive to spread the word about your event. Send them a targeted email with a "buy one, get one" deal so they can bring a friend along. Or, enter them into a drawing for a special reward if they forward your email or talk about your event on their social channels. All are great ways to leverage their excitement and expand the audience for your event. After all, 84% of people trust recommendations from people that they know while only 15% trust recommendations from brands (WeRSM).
3) Reach your sponsors' and speakers' audiences.
Does your event have multiple speakers, partners, or sponsors? Perfect! They all have their own audiences (probably different from your own) who might be interested in attending. Work with those sponsors on a targeted email to their list that invites their audience to join them at your event. Even better, if the sponsor or speaker is up for it, offer these audiences an exclusive opportunity to meet them, win some swag, etc. — anything that can only happen if they attend your event. You're bound to find a few super fans who will take you up on it.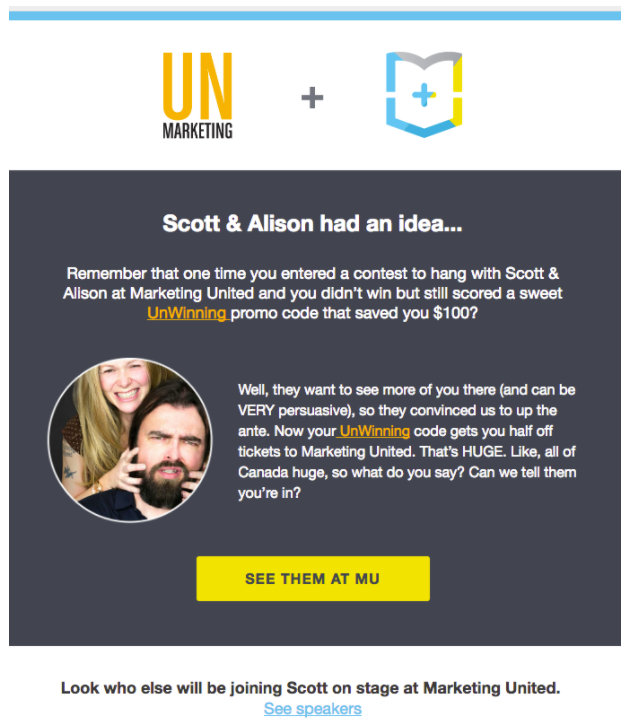 By partnering with the good folks at UnMarketing, we were able to sell several tickets to their followers who may not have heard of us otherwise.
4) Resend, retarget, repeat.
Even if your initial email invitation has a fantastic 60% open rate, nearly half your audience didn't see it. But don't give up on them. Wait a couple of days, create a separate segment of those non-openers, and resend the invitation with a different subject line. It might just do the trick. Similarly, if some people have clicked or engaged with previous mailings but haven't purchased a ticket, then retarget them with a mailing that conveys a sense of urgency or scarcity. It can provide that extra little push to get those procrastinators to commit.
Looking for more email smarts? Check out this interactive graphic, and learn how to sell out your next event in record time.