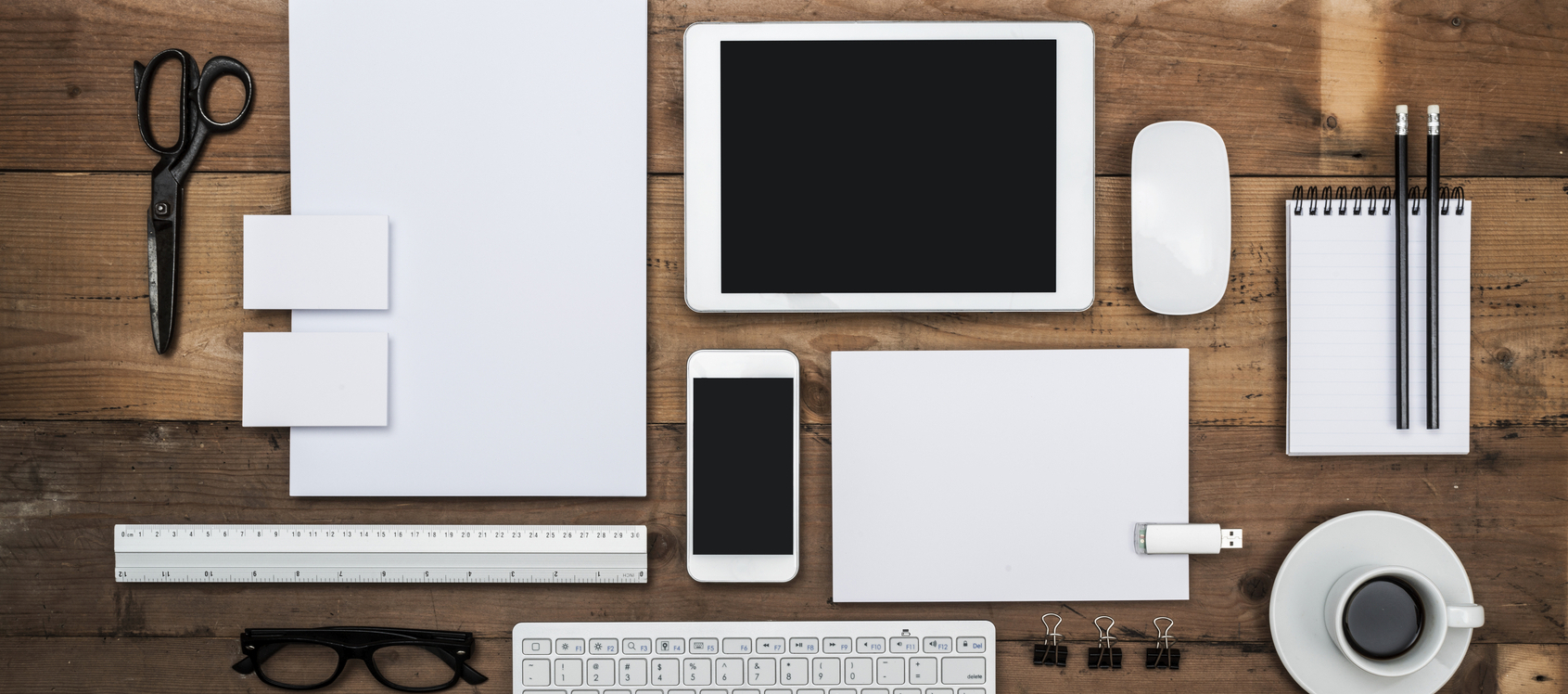 Update: 4 Ways to Sell Tickets With Eventbrite + WordPress
Did you know that WordPress powers 26% of the internet? If you're one of the millions of people who use WordPress.com for your website or blog, you may already be taking advantage of the platform's wide array of themes. If you also use Eventbrite, you can connect to Eventbrite from any theme you like to give your site the look and feel you want.
But the WordPress and Eventbrite integration gives you more than just a pretty page. Here are three ways you can use the integration to better promote and sell tickets to your events.
1. Reach more people
One of the best things about WordPress.com is their wide selection of easy-to-use themes for your site. They have hundreds of beautifully designed themes to choose from, all of which can be connected to Eventbrite — whether you're on WordPress.com or running your own self-hosted website. This allows you to promote and sell tickets to your event(s) from any WordPress theme.
What's so great about that? First of all, promoting your event from your website or blog lets you get your event in more places so you can reach more people. WordPress themes are also all responsive, meaning they'll look great on any screen size, helping you appeal to those heavy mobile users. And because visitors can start the buying process right from your site, you can sell more tickets. This is especially true if you already get a healthy amount of traffic to your site.
Speaking of traffic to your site, WordPress themes also help you gain visitors through organic search. They're optimized for search engines, and every website includes a Google-friendly sitemap. The rich analytics you get through the platform can tell you where your site visitors are from, what they read, and when they visit, so you can make your site more engaging for them — and more lucrative for you.
2. Elevate your event brand
The ability to use any WordPress theme also helps you build and maintain a strong event brand. Instead of getting stuck with a generic page, you can showcase the unique aspects of your event with custom logos and backgrounds, photo galleries, video, embedded social feeds, and event calendars. You can even control your page design, fonts, colors, and more with WordPress's easy "drag-and-drop" interface.
The ability to brand your website also makes you appear more professional to potential attendees. WordPress uses the latest user experience design techniques so your page is intuitive for anyone to navigate — and attractive for even the most web-savvy attendees. Coming off as a credible event that is worth paying for is even more important if your tickets have a high price tag.
Here's how to connect your WordPress site to Eventbrite:
It's just as easy to connect your site to Eventbrite as it is to connect to Facebook or Twitter by using the WordPress feature Publicize. Just go to your Sharing page and connect to Eventbrite, listed under "Other Connections".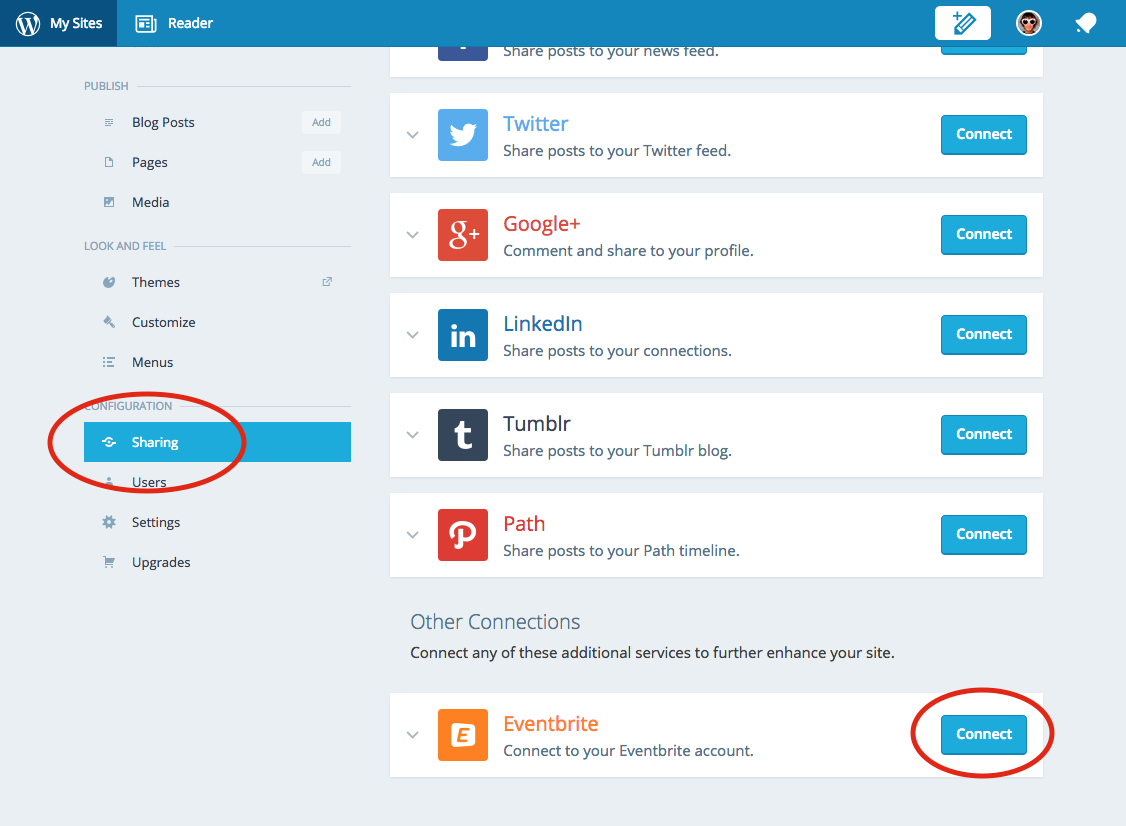 3. Save time and resources with automation
Once connected, your Eventbrite events will automatically be pulled into your site. You can specify a page of your choosing to display the events, including all the important information: title, location, date, time, links to a more detailed view, and your ticketing or registration information.
The best part? Every time you update your Eventbrite listing, you can easily push all the changes to your WordPress website — no duplicative work or coding skills required. If you manage multiple or recurring events, this feature will save you tons of time and resources. You can also schedule blog and social media posts from one central dashboard, on both desktop and mobile.
Anyone can then select how many tickets to order, enter promotional codes, and start the ordering process right from your site. The benefit of this is that ticket buyers are more likely to start (and complete) their order right on your site, meaning you'll see less drop-off due to redirects — and higher sales.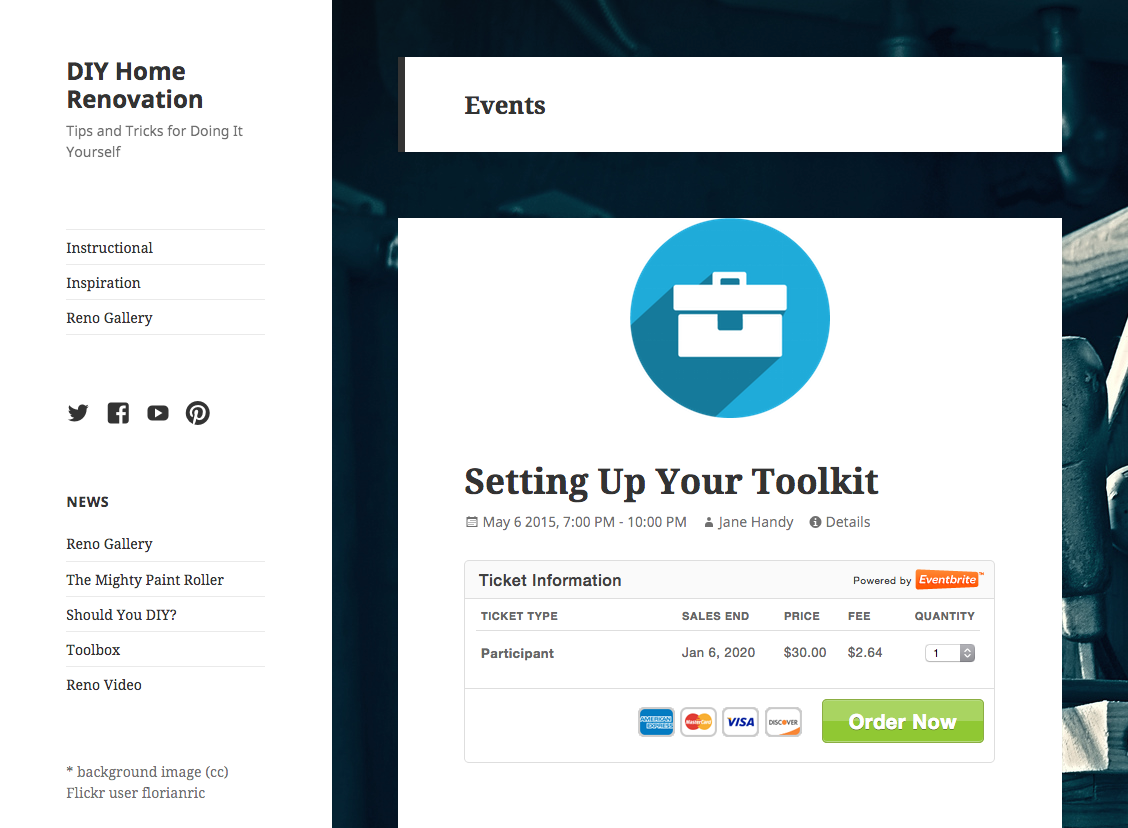 If you'd like to filter which events are on the page by venue or organizer, you can do so just like categories and tags on the page. This process will be seamless and fully integrated into the design of your site.
4. Highlight your events with a list or calendar view
WordPress.com's Eventbrite widget lets you display events in a list or calendar view on any page on your site. People can then select which event they are interested in and they will be taken directly to the event page on Eventbrite. Even if a page visitor can't make one of the events you've listed, this feature will help your site become a destination for your core fans to find upcoming shows.
The widget can also add a callout to your events in the sidebar or footer of related pages on your site to make sure you maximize the exposure of your events.
Want to learn more about the benefits of using WordPress? Check out "5 Ways a WordPress Event Website Helps You Sell More Tickets." You can also download a free event WordPress theme right here.
For more information on getting started with the Eventbrite + WordPress integration, visit the App Marketplace.