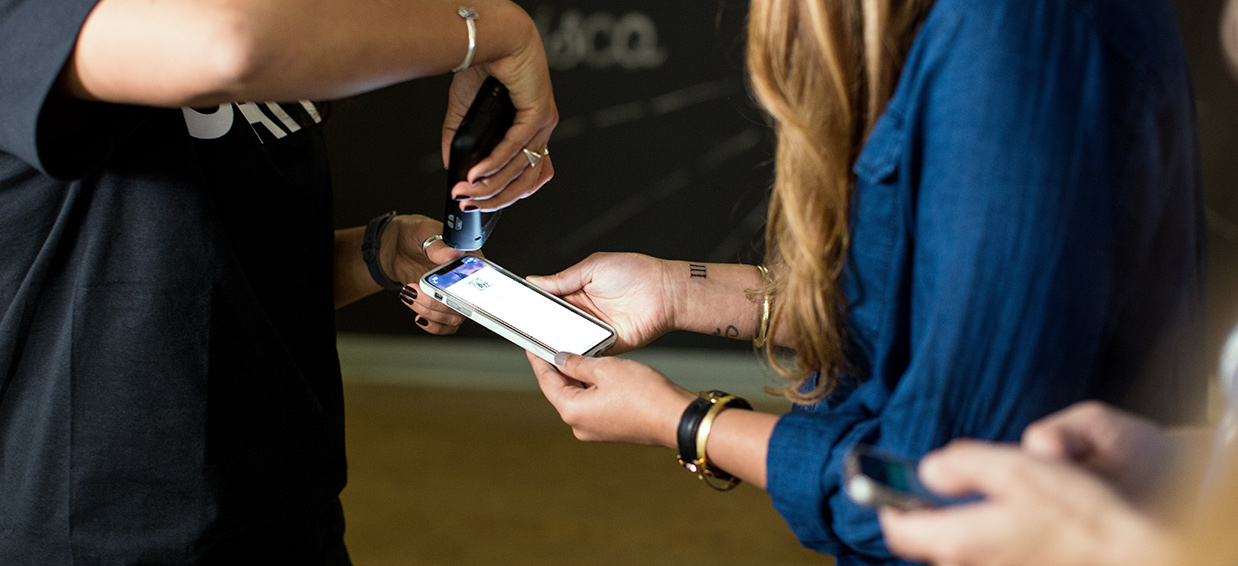 8 Types of Event Tickets and Why You Should Use Them
There is no sweeter phrase for an event creator than "sold out," but did you know that by selling different
types of tickets
, you can hear that phrase more than once?
Your attendees experience serious FOMO (fear of missing out) when they see that tickets for an event are sold out. When you use different ticket types throughout your sale, each time one ticket sells out your attendees will see those magic words. That will increase
the perceived value
of attending your event for attendees by showing it's in high demand.
Not sure what event
ticket pricing strategies
are right for you or how to name a type of ticket? Here are eight common event ticket types and why you should use them.
Ticket type #1: General admission
What is a GA ticket? The most common ticket-selling strategy is used by almost every event for the bulk of admissions. The general admission (GA) ticket type provides admission to your event without any extras. GA advance tickets are typically on sale the longest, and are usually one of the least expensive
types of tickets
you offer.
Why use it: General admissions provide a baseline experience for attendees, and are a staple in every
concert ticket pricing strategy
. They also help you convert people who don't want — or don't want to pay for — a VIP experience.
Ticket type #2: VIP
VIP packages
let you offer attendees the exact experience they're looking for, at the exact price they're willing to pay. Premium ticket tiers can help you attract new attendees — and make more money from your current audience. If you have the resources to provide this premium experience, this is the second most important type of ticket for driving revenue after GA.
Ticket type #3: Reserved seating
If your event is seated, you can let attendees pick where they want to sit. Reserved seating tickets are also a simple upgrade that can provide big value for attendees wanting to be closer to a performer or speaker at your event.
Why use it: The people who want to be near the action will pay more for the privilege. So if your venue uses seating, you can charge more for the section closest to the performer or stage.
Ticket type #4: Multi-day pass
Does your event take place over the course of many days? Give attendees the power to pick and choose the days they will attend with a multi-day pass.
Radio frequency identification (RFID
)
makes this type of ticket super easy to manage on the logistics side, so you don't have to worry about the complexity of different variables.
Why use it: A multi-day pass removes barriers to attendance for people by letting them choose which sessions or performances they attend, at the price they're comfortable with.
Ticket type #5: One-day pass
If your event spans multiple days but not everyone would want to attend every day, a one-day pass lets you expand your ticket selling strategy. This option lets you give attendees digital or in-person access to your event for one day.
Why use it: Some corporate conferences or multi-day festivals can pose a price challenge or scheduling conflict for interested people. Overcome both hurdles with a
day-pass
ticket option, so attendees can join for just the amount of time they're able to.
Ticket type #6: Early bird discount
Early bird
ticket selling strategies
are most often used to give people the largest discount possible on tickets through a predetermined pre-sale period. You can decide how long the early bird lasts and how much of a discount you want to offer attendees at your
ticketed event
, meaning you honor those who click first.
Why use it: For loyal fans or potential attendees, an early bird often provides enough of a discount to convince them to save their spot before general admission opens up. This ticket-selling strategy also gives you a better idea of the number of committed attendees, which is helpful for venue and catering counts.
Ticket type #7: Coded discount
Targeted discounts give specific groups of attendees the option to purchase different
types of tickets
at a reduced price with a special promotional code. It's a great way to kick off your pre-sale for return attendees, offer last-minute discounts, or partner with vendors to encourage at-event spending.
Why use it: Discounts allow you to woo back past attendees, offer bulk discounts on ticket purchases from specific groups, and put pressure on recipients to act by a certain date.
Ticket type #8: Tickets at the d
oor
No matter how great your marketing strategy for selling tickets is or what kinds of discounts you offer, there will always be some potential attendees who wait until the very last minute to purchase tickets. Make some extra sales on the
day
by allowing attendees to purchase tickets at the door.
Why use it: If you haven't managed to sell out your event in advance, these tickets can help fill empty spots. People buying tickets at the door also know they aren't getting any early bird discounts, and you can charge full price.
Next step: Pricing your tickets to make the most money