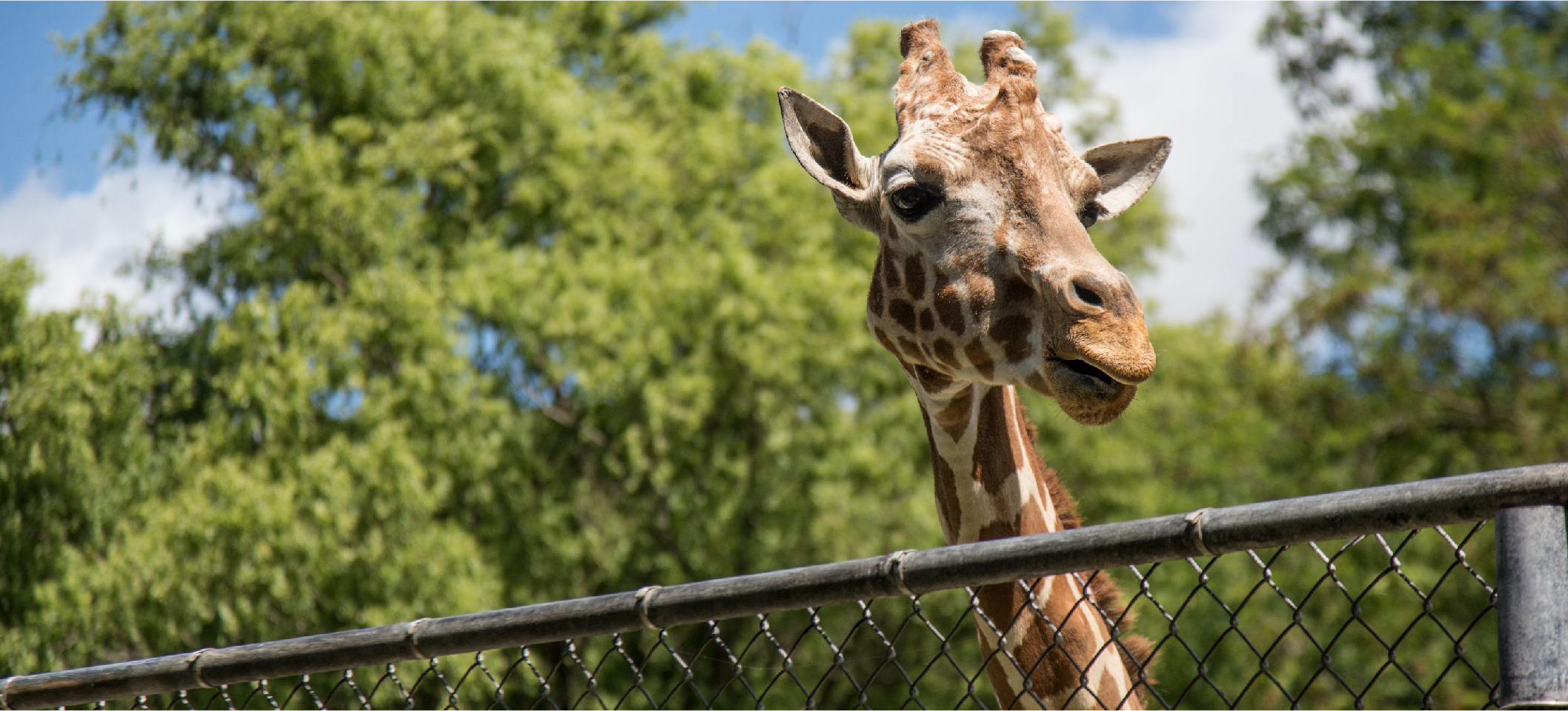 What Lincoln Park Zoo Learned About Live Stream Best Practices
Orcas prey on moose. They're apex predators — animals at the top of the food chain — but it's still unnerving to consider a six-ton aquatic mammal going after an overgrown deer. In spring 2020, the global pandemic played orca to the moose of live events. But for Chicago's Lincoln Park Zoo, the upset and uncertainty catalyzed creative solutions.
"We had to come up with alternative revenue streams since people couldn't come to the zoo to see the animals," says Victoria Luisi, Marketing Coordinator at Lincoln Park Zoo. "We had to find a way to bring animals to the people and find other ways to get these events to people."
Lincoln Park Zoo has prided itself on being Chicago's free zoo since its founding in 1868. But with two-thirds of the zoo's operating budget coming from in-person revenue streams (gift shop, food service, parking), the pandemic posed a serious fiscal threat, as well as interruption to the zoo's core offering. Something needed to change. 
Fortunately, Victoria and the marketing team saw a solution. They shifted to live streaming, hosting everything from animal meet-and-greets to virtual happy hours with conservationists. And with Eventbrite Boost, they ensured those events were well-promoted — and well-attended. 
"We have an amazing, huge team," Victoria says. "Virtually a lot of these events are things that we did in person. So the event team just ran with it very, very quickly." 
Step right up: a virtual zoo online
When the future is unclear, decisive action is crucial. And thinking practically is a must. Of course, practical gets tricky when it involves 49-acres and 200 species. 
"People really miss the animals and want to see them," Victoria says. So Lincoln Park Zoo rose to the challenge and became one of the fastest promoters to successfully shift to digital events.
How does it work? Lincoln Park Zoo uses Eventbrite to manage their virtual event ticketing and Boost, Eventbrite's all-in-one marketing platform, is the perfect complement. 
Live stream marketing examples for mammals and more
For an end of May Virtual Meet-and-Greet Live with the Rhinos, Victoria used Boost to run Event RSVP ads and a conversion campaign. Audiences of people who followed Lincoln Park Zoo and other similar interests saw Facebook ads for the rhinoceros rendezvous, and those audiences were remarketed to with carousel ads. Regardless of the imagery, the caption offered a solution to the quarantine doldrums ("Looking for something new to do at home?") and the call to action directed viewers to buy tickets.
From there, fans purchased tickets for the Rhino Meet-and-Greet, just as they would for a live event. "Twenty-four hours before the event," Victoria says, "they get a link that is exclusive to them that has their ticket to the event. They get that ticket, open up that link to the Zoom account, and the event is streamed via Zoom. Pretty easy."
And pretty effective. Spending $80 on a seven-day campaign resulted in thirty-three purchases — an 8.5x return on ad spend.
Unlocking the potential of live stream marketing
Victoria is enthusiastic about the potential of live stream marketing. "We'll definitely continue to incorporate live stream events in some capacity into our regular events calendar as the world opens back up. Being able to connect zoo fans with our amazing animal experts to get an intimate look at their favorite zoo animals gave them a personalized experience they may have never had before."
Whether it's catching up with the seals in the historic Kovler Seal Pool or hitting zoo Zumba, inviting animal energy into your day is always a win. Thanks to Boost, Lincoln Park Zoo's virtual events are bringing the wildlife to homes around the world.