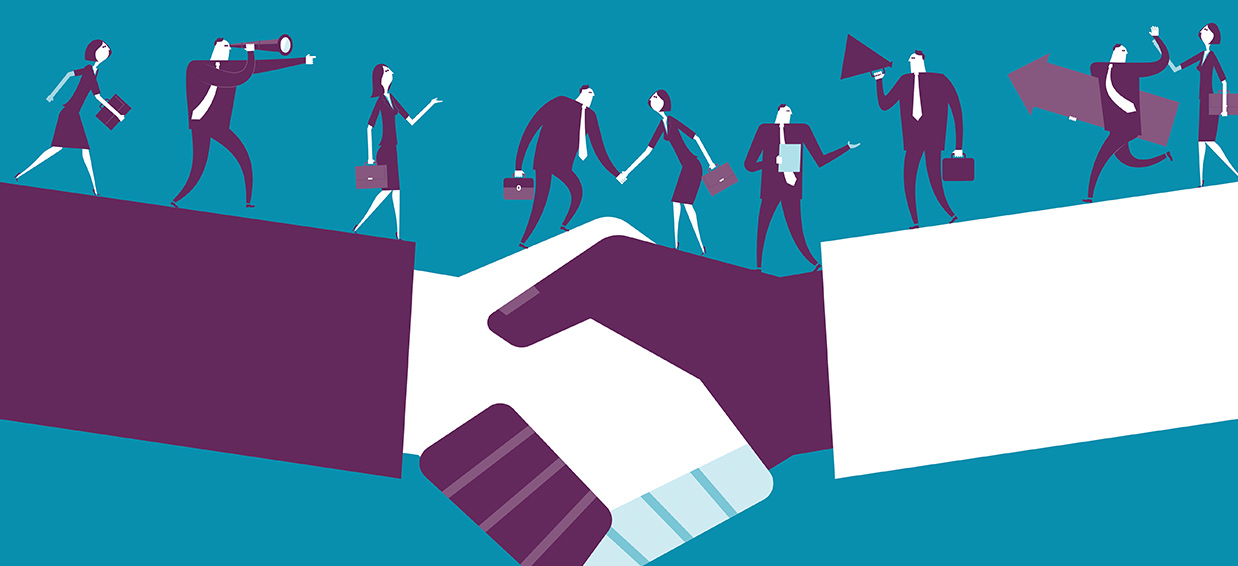 2 Strategies to Increase Sponsorship Revenue for Your Event
Sponsorship is a billion dollar industry. But if you want a large piece of that pie, you'll need to go beyond putting a sponsor's logo on your website.
Working with clients at The Sponsorship Collective, I've helped clients maximize their sponsorship revenue by helping them realize two things:
Your competitors are offering basic sponsorship benefits like logo placements, too.
High-value sponsors are interested in opportunities that produce the best return on investment (ROI) & return on effort (ROE). (Hint: those opportunities don't include logo placements.)
So what are high-spending sponsors looking for from your event? Use these strategies to create more valuable partnerships that attract bigger brands and increase sponsorship revenue for your event.
1. Align your audience with their target market
The first step to creating more valuable sponsor partnerships begins with a deep understanding of your event attendees.
Potential sponsors know their target markets intimately. They know where they live, what they drive, what they care about, and some of them can even tell you what color shoes they prefer.
It may seem intimidating to gather this much data, but it's not as hard as it seems. In fact, there are numerous ways to gather information about your attendees and begin utilizing the data to craft the most effective activations.
Send a survey: Tools like SurveyMonkey allow you to effortlessly ask attendees questions about their needs, wants, and desires.
Run a focus group: Gather attendees in a room to learn their perceptions about event sponsors.
Analyze your website and social media: Web analytics from tools like Google Analytics and insights from social media offer details about your audience's age, gender, occupation, and other characteristics that sponsors want to know.
Based on your audience insights, how can sponsors enhance the attendee experience? The answer to this question will lead to more valuable sponsorship activations.
2. Leverage your organization and network
Another way to increase your value to sponsors is by giving them a chance to make connections with other people and businesses associated with your event.
Invite sponsors to an exclusive reception, where they can wine and dine with fellow sponsors, your executives, business partners, and your board. These connections can be immensely valuable to your sponsors — and your organization. They pave the way for potential business partnerships and help event sponsors feel more valued.
Make sure that you are open and clear about who gets invited and use it as a bargaining tool. Maybe you will choose to invite only the top 20% of your sponsors, maybe you will only invite the top 5%.
Whichever you choose, make sure you communicate your policy to sponsors! I have personally upgraded sponsors by $10,000 just so that they could come to the sponsor summit. Access to your leadership and to other high-level sponsors is priceless and you should treat it as such.
When you run events like this, you are not trying to sell anything. This is all about recognition, access, and information gathering. If your sponsors make the time to attend, expect them to open up about their marketing goals. Then, you have to make sure their activation will help them meet those goals.
For your highest value sponsors, offer them a private meeting with your most senior leaders and thought leaders in your community. This is a chance to talk about trends and best practices without any competitors in the room. When you offer this kind of access, your sponsors will be eager to increase their investment in your event next year.
Evaluate your opportunities to increase sponsorship revenue
By increasing your value to sponsors, you make it harder for them to drop your event if budgets get tight.
For more actionable insight, check out the Essential Guide to Event Sponsorship. You'll learn everything you need to win and retain event sponsors in today's market.
Find more advice from Chris on The Sponsorship Collective blog.