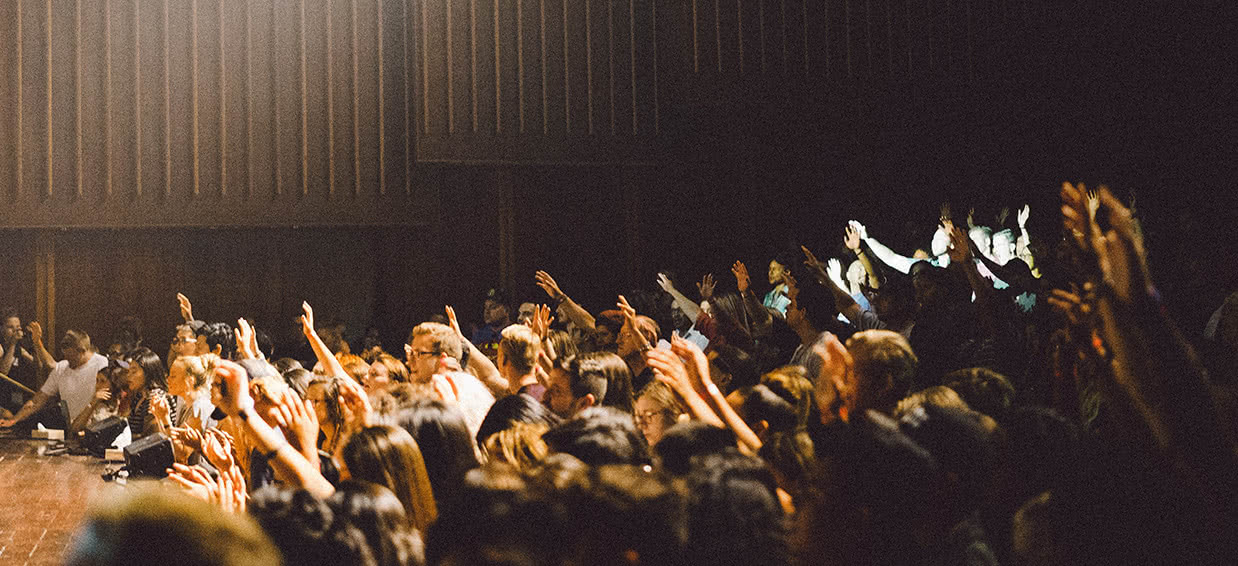 4 Proven Tactics to Increase Attendance for Your Alumni Events
Events are central to a great alumni relations strategy. After all, 36% of alumni who attend events will donate, where only three percent of disengaged alumni will give. But your events strategy will only be effective in driving donations if you get alumni to show up to those events.
To get the right people in the room and maximize donations, alumni relations departments at schools like University of Connecticut and The University at Buffalo are leveraging innovative techniques.
Use the proven tactics in this post to engage more alumni and maximize the value of your reunions, receptions, and networking events.
1. Use social media to reach unreachable alumni
If your alumni database is plagued with outdated contact information, you're chasing ghosts — and bleeding budget.
For example, alumni move frequently. One study found that the average 18-year-old will have only moved twice, but a 30-year-old will have done so six times. They don't always tell you when they move, either — but they regularly update their location on social media.
On LinkedIn, for example, you can run an advanced search for graduates in your local area. This business-oriented social network also lets you filter by profession, which will help you invite alumni in relevant industries to your events.
You can do the same with Facebook. Facebook lets you display ads to people based on their location. So if you want to target ads specifically for graduates living in a particular city or state, doing so is a click away.
Location-based targeting on social media can cost less than a ticket to your annual reception. You'll also reach people who aren't on your original email list.
2. Tailor your invitations to alumni interests
An effective alumni event strategy should encourage alums to provide their contact information in exchange for staying in the loop about upcoming events. And once you have their email information, you can use it to promote other donation drives — which is good news, because 91% of people check their email every day.
The bad news is that the average person receives over 170 emails per day. This means your outreach efforts need to break through the clutter.
The University of Connecticut Foundation faced this challenge when it wanted increase attendance for its annual homecoming weekend last year, Huskies Forever.
"A one-size-fits-all approach no longer works for event promotion," says Jen Doak-Mathewson, Director of Engagement and Acquisition at the UConn Foundation. "Alumni are multifaceted and go to homecoming for a variety of reasons. Segmentation based on interest was the best way to create messages that truly resonated with our alumni."
The team used EverTrue's alumni engagement platform to segment their audience based on topics they liked on Facebook (i.e., craft brewing, gender issues, or athletics). Once the segments were identified, they sent targeted email invites promoting activities at Huskies Forever that aligned to their specific interests.
UConn set a new record for homecoming attendance in 2017. And, with a better understanding of your alumni audience, so can you. A recent study showed that marketers can improve conversion by 355% — and increase revenues by 781% — by sending targeted emails.
3. Re-invite potential attendees when you know they're interested
Some people open an email invite but don't attend. Others will say they're interested on Facebook but never RSVP.
On the surface, these likely scenarios seem unfortunate. But these highly interested people are actually still the most likely audience to become attendees. All you need to do is rekindle their interest.
Retargeting (also called remarketing) delivers relevant ads to people who've indicated interest in your alumni events, but haven't yet committed. On average, you can see a 6x return on investment when using retargeting ads.
The University at Buffalo, for example, boosts attendance at events by sending additional invitations to alumni who have responded as "interested" on Facebook or clicked email invites, but haven't yet registered.
"This saves us time by targeting specific outreach to those who are going and who are in consideration, so we can try to get them to the next stage for this event, or even for another similar event down the road," said Joseph DiDomizio, Director of Digital Communications at the University at Buffalo.
Work with your team to analyze social media engagement. Once you've compiled a list of people who've responded "interested" or "maybe," send targeted ad campaigns that encourage these graduates to take action.
4. Identify donors and follow up immediately
Your entire alumni event strategy is designed to increase the number and amount of donations for your university. But if your events rely on outdated technology to track and analyze who's donated or more likely to donate — you're operating in the dark.
Your advancement team should have real-time insight into who's attending and has attended your alumni events. When assigned gift officers know one of their prospects registered, they can make plans to meet one another or follow up with them while your event is still top of mind.
Remember: your attendees are among the most-engaged graduates and are the top potential donors, now and in the future. The sooner your team can reach out and build relationships, the better.
Supercharge your alumni event strategy
Your entire advancement organization is built on alumni engagement. Every RSVP strengthens connections within the alumni body and with your university. These engagement points lead to increased participation — which ultimately leads to funding for scholarships and programs that change students' lives.
From gift officers to local alumni chapter leadership, the pressure to transform graduates into lifelong supporters has never been greater. To learn more on how live events can help you engage alumni better, read The Next Generation of Alumni Giving.