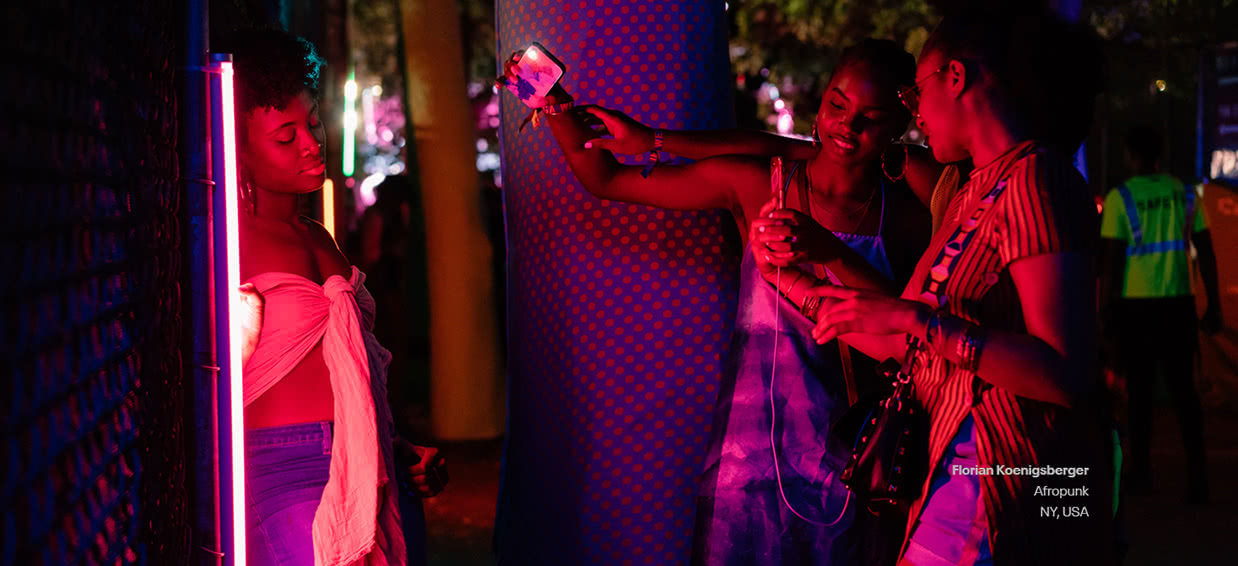 The Future of Events: Immersive Experiences
Event attendees in the new decade require more than the standard agenda. Increasingly they are expecting to have an experience that inspires and enlightens them (with proof they can share on social). This new standard is a wonderful opportunity for brands to take a closer look at the interests and lifestyles of their communities. 
"We set out to create a physical manifestation of our brand — reflecting the topics our audience cares about most, our commitment to celebrating diverse creative voices, and the engagement we strive to ignite with brands and our audience."
— Albie Hueston, Creative Director of Experiential at Refinery 29
"Pictures or it didn't happen" is a common phrase when friends are attempting to share a cool story or relay an experience. With the increasing dominance of social media, this trend is not going to let up. 
Here are a few ideas to ride the wave of immersive experience:
Revamp conventional performances 
Always going with the status quo for your entertainment line-up will serve you for a while, but soon enough, your attendees will start looking for something that will challenge and excite them. Here are some ideas:
Consider pop up or out-of-the-box experiences:
Think game show formats or networking speed-dating style. If you have a guest artist or performer, consider ways you can involve the audience so that the experience is interactive rather than just observational. 
Use technology to facilitate engagement:
Focus on being unique to really engage your audience. Consider using tech to invite guests to more deeply invest in the experience. For example, you could livestream a performance, host a virtual reality game, or use artificial intelligence chatbots to engage with your guests.
Implement interactive and on-brand experiences that will result in tangible memories
Sponsors and vendors are great partnerships to have, but a lot of creators don't utilize them to thier full potential. To make sure you do, here are some ideas:
Collaborate with sponsors and vendors to develop out of the box brand activations:
For example, Bud Light once created a real life Pac-Man experience for a Super Bowl commercial. It's the sort of experience that creates a ton of FOMO for anyone who wasn't able to participate. More than that, the deep-seated nostalgia of the game will now be associated with the brand experience. You can capitalize on this by brainstorming with your sponsors and vendors to plan an activation that will make your attendees remember your event as a must-attend engagement.
Measure your sponsor impact:
It is essential to measure the engagement you generate when partnering with brands. Social metrics, surveys, and landing page sign-up analytics can give you a valuable idea of who participated and how invested they were in staying connected.
Update your background and staging
With a few, low-cost changes, you can up the impact of your event and ensure you make a splash on social. Try these out:
Ditch the paper signs for a custom display:
Consider a new digital display for your signage. 3D scenic elements really catch the eye of guests and double as a fun background for photos. But it's fine if you are an event planner and not a high tech venue decorator — that's what you have a team for! Consider hiring artists to design your event space to stage immersive interactions and Instagrammable moments.
Invest in mood lighting to create a new ambiance:
You already know dim lighting is an easy way to establish a romantic setting. Make it even lower with soft intermittent recessed lighting and you've got yourself a spooky scene. Crank it up, and you have an intense, focus-oriented space. Designing a new feel doesn't have to wreck your electric bill or decor budget. Just research some simple ways to arrange lights, lamps, and string lights in a way that shifts the mood of the venue to your liking. 
Immersive experiences encourage your audience promote for you
Immersive experiences typically garner excitement and social media buzz because it generates memorable moments that people enjoy sharing. This is perhaps the most significant way to garner word of mouth, which 95% of creators say is the most effective form of promotion. If you take the time to invest in making your event immersive, your efforts may have exponential value on social channels and word of mouth. 
If you're looking for even more ways to do your best party planning this decade, check our guide on how wellness and sustainability trends will also shape the event scene in 2020 and beyond.