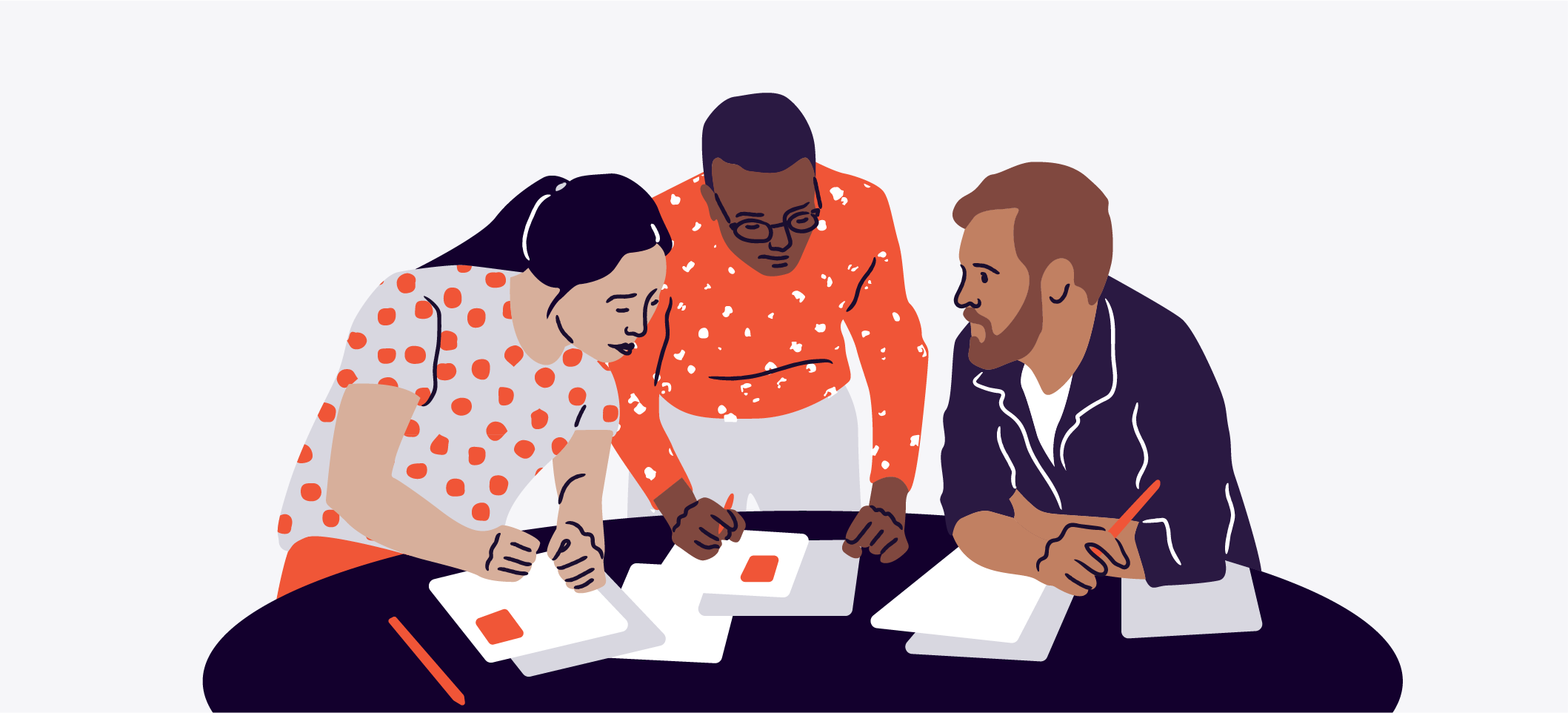 4 Ways to Reach More People With Your Event Flyers
The more time we spend on our smartphones and other devices, the more it seems that traditional paper event flyers are becoming a thing of the past. And with fewer people out and about during the COVID-19 pandemic, it became even more difficult to reach people with printed flyers. In order to expand their reach and reduce waste, many creators are coming up with virtual event flyer ideas for promotion.
Here are four ways to get creative with your flyers, both off- and online.
1. Local shops and services
This is the most traditional way to get your flyers out into the world, but it's also one that many people find annoying. Instead of dropping off a stack of flyers at local businesses, which could be wasteful and ineffective, ask if they'll post a single flyer in a window or on a bulletin board.
You want to place your flyers in businesses that cater to the crowd you want to attract to your event. Do a little research to find local businesses that may be of interest to your target audience. You may even want to send out a survey to ask potential attendees what neighborhoods or shops they spend the most time in. Chances are, other people with similar interests frequent these same places.
Don't just expect businesses to display your flyer for free — consider offering to display flyers for their business at your event in exchange for their promotional help.
2. Use an email list
As an alternative to direct mail, which can be expensive and could be considered "junk" by the people you're targeting, consider sending a digital flyer to contacts on your email marketing list. These contacts have already indicated that they're interested in hearing from you and are the most likely people to be interested in your event.
Is your email list is looking a little small? Promote sign-ups using Facebook or a landing page on your website. Explain to potential contacts exactly what kind of information they can expect in your emails, and make sure the benefits you're offering them are clear, such as discounts or early access to the event sign-up page. Add your sign-up link to your emails and make sure the landing page is optimized for search engines so potential new contacts can find it as well.
If you've held a similar event previously, consider sending a digital flyer to contacts who registered to your previous event, and tailor your email accordingly.
3. Include a flyer with sales items
Rather than handing out flyers at random to people on the street, get them in front of people you already know are interested: your customers. Retail businesses promoting an event can tuck a flyer into shipped packages or shopping bags alongside a purchase. You can also hand flyers directly to your customers as they're entering or leaving your store.
Encourage these customers to sign up to your email list by including "text-to-join" information on the flyers or displaying the information in your store. Text-to-join allows interested parties to text a keyword to a specific number in order to receive push notifications or get automatically enrolled in an email list. It's easier and faster than directing potential attendees to a landing page.
4. Social media
No matter what other flyer ideas you come up with, you should be promoting your digital event flyer on social media. Determine which platforms are most relevant to your audience and schedule organic posts featuring your flyer and event hashtag. Encourage your followers to share your posts and let you know if they plan to attend your event by using the hashtag.
If you have the budget for it, consider creating social media ads on the platforms where you've found your flyer to be the most successful. Twitter, Facebook, and LinkedIn allow you to target your ads based on demographic information and set your budget to what works for you.
For more on perfecting your social presence, review our twelve steps for promoting an event on social media.
Get started with on-brand flyers
Not sure how to make a flyer for an event? Create a good event flyer design to print out or distribute digitally with our ultimate guide to event branding and kick off your event marketing campaign.