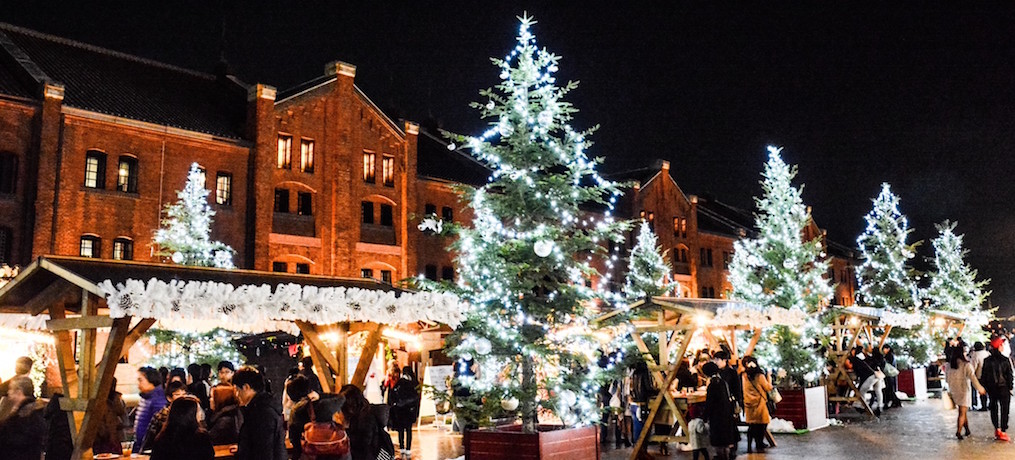 Industry Roundup: Make Your Holiday Event Marketing Stand Out
Come December, consumer inboxes abound with offers, promos, and sales pitches. To make your event stand out this holiday season, you need to infuse your marketing game with fresh ideas.
In this month's content roundup, we've turned to expert sources around the web for tips on how to better promote all types of events amidst the holiday hubbub.
Take a tip from retail for your holiday event marketing
"These brands create campaigns that actually delight customers instead of adding to holiday 'noise.'"
Around the holidays, events have plenty to learn from retail brands. From stores throwing Black Friday sales to makers orchestrating craft festivals, retail brands know how to get festive in service of sales.
Even digital product makers get in on the action. Spotify, for one, celebrates Christmas with its #PlaylistPotluck, a collaborative playlist of songs anyone can add to. The pinnacle of this campaign is a televised event the music brand will host in partnership with PBS.
Take holiday marketing direction from makers of both physical and digital products. HubSpot's blog has 15 thought-provoking examples of retail brands with standout holiday campaigns you can learn from.
Dot your I's and cross your T's
"Creativity is key in order to win mindshare. Yet, channel distribution is necessary in order to win sales. This is a balancing act between marketing and operations."
Chances are you probably have some sort of holiday marketing plan in place already. But did you forget anything? Do you have a solid SEO strategy in place? Are you taking advantage of creative online advertising campaigns? How's your email marketing game?
BigCommerce's comprehensive list of "49 Tips & Strategies for Successful Holiday Marketing Campaigns" will help you identify any gaps.
Find out how Twitter users respond to holiday ads
"On Twitter, people are in a unique discovery mindset. This means that people are leaned in and curious, and therefore more likely to see your ad and remember your ad."
Earlier this year, Twitter conducted research in partnership with EyeSee, experts in eye-tracking and facial-coding technology. Using this tech, the study measured how users respond to holiday ads on the social media platform. Insights gleaned included:
Holiday ads with logos drive 133% higher brand recall

Brand connection is 13% higher for product-focused ads
Read the full blog post to find out more about how Twitter can help event creators build sales with inline ads.
Up your email marketing game for the holidays
"Holidays are the best time to connect with your prospects and engage with the customers on an emotional level to build brand credibility and trust."
Email marketing is one of the best ways to say: "Thank you, and will you please buy a ticket?" to your fans, loyal customers, and interested prospects. Business 2 Community asked industry leaders for their top holiday email marketing tips.
Read the article to find out what they have to say about interactivity, targeting, hashtags, emojis, and — perhaps most importantly — focusing all of your holiday marketing efforts on keeping a customer-centric approach.
Track Santa with Google
"It's hard to narrow down what makes the Santa Tracker so delightful, but if we had to summarize it, we'd say this — it combines the holiday wonder of a belief in Santa with real-life technology."
Google's online Santa Tracker shows the jolly fellow's progress as he delivers presents on Christmas Eve. But this interactive website isn't just an imaginative tool to share with your kids. Thanks to Google's commitment to open source generosity, event brands can now integrate the code into their own websites and apps.
By sharing the Santa Tracker code with developers publicly, the tech giant inspires others to create "magical experiences based on all the interesting and exciting components that came together to make Santa Tracker," according to Google's Developer Programs Engineer Sam Thorogood. Read more straight from Google, and consider ways you could integrate this code into innovative holiday event marketing.
Ready for more in-depth marketing techniques? Download the Essential Guide to Event Marketing.