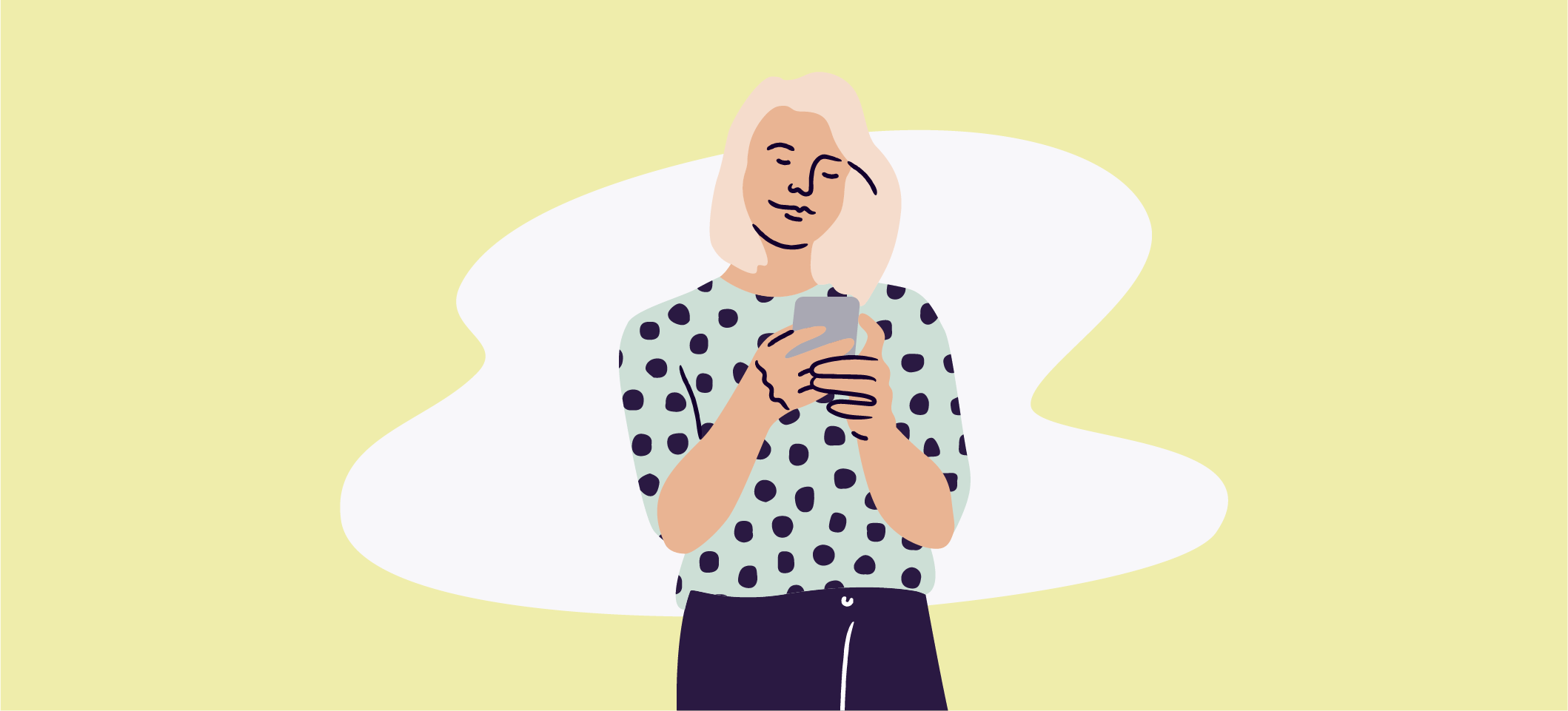 How Social Media Marketing Can Help You Sell More Event Tickets
You're a social media maven, adept with all the platforms and frequently dreaming in hashtag. But there's always something new to learn. Social is a crucial tool for building community and acquiring new attendees. And with Eventbrite Boost, our all-in-one marketing platform, developing that strategy is a piece of cake. Here's what you need to know to master social media marketing. 
Instagram
Instagram is a visual channel for storytelling with features that include Instagram Live, Reels, and Stories that allow creators to up their creatively and directly reach fans. Instagram works for selling tickets to upcoming events and for brand building through storytelling, but always remember to link your website, Eventbrite organizer page, or a linktree/liketoknowit in your profile.
Organic vs. paid examples
Eventbrite creator CraftJam uses Instagram to sell tickets to their events and share with followers what they can create during their classes. They incorporate vibrant photography to tell their brand story. In this organic post, they use an image of watercolor painting with a caption that lets viewers know how to get tickets to the next watercolor class (and to find the tickets at the link in their bio). They also use a mix of branded and non-branded hashtags.
Of course, Eventbrite Boost has you covered. Using Instagram Stories ads can help creator increase their reach and sell more tickets, or bring awareness to their event. A great example of social storytelling is when Vogue uses paid Instagram story ads to sell their famous September issue. You can get more ideas by reading 7 Instagram Stories Ideas for Your Next Event.
Facebook
If Facebook is the powerhouse of social media advertising, Eventbrite Boost is the key into that powerhouse. Given recent algorithm changes, organic reach on Facebook is not as strong as paid, so you'll need to invest in paid posts to make an impact. Yet, Facebook Ads are a proven way to get in front of your target audience. With 93 percent of social marketers already using Facebook ads, this is becoming the expectation. Whether you've created ads before or have only investigated Facebook's Creative Hub, Facebook's ad platform is where you start. 
You can easily add your event to Facebook from your organizer dashboard. Attendees can buy tickets directly on Facebook, share your event with their friends, and add it to their Facebook calendar. In your organizer  dashboard, go to "Add to Facebook" (under "Marketing").
Organic vs. paid examples
An example of carousel ads in action, the creative, interactive approach helped Pura Vida sell 20 times more unique products with their Facebook Ads campaign. The dramatic images, user-generated content and a socially conscious message are beautifully entwined. Each slide is essentially an ad in itself, which means plenty of conversion opportunities.
There are still ways to advertise for free. Here's an example of a successful organic post from Eventbrite creator Murray's Cheese. Their post is successful due to the eye-catching photography they use, plus the actionable caption, which lets their audience know to visit their stories to see some of the top cheese boards of the week. Also, the post asks their audience what fruits and vegetables they like to incorporate in their cheese boards, which invites their audience to interact with them. They are building community by asking their audience questions and then listening to their responses and replying to them. This builds trust and confidence with the brand.
For more tips, learn more about inspiring user-generated content on Facebook and Instagram and how to grow your business with paid social ads.
TikTok 
It's not just for teenage dance routine videos anymore. Many large companies are marketing via the social media platform TikTok, where anyone can create, share and discover short videos. TikTok offers an active user base and delivers content for virtually every interest through its "For You" newsfeed. TikTok marketing works like paid Facebook advertising: a sponsored post can get specific for targeting and discoverability.
Organic vs. paid examples
Check out this high-performing paid ad campaign created by Universal Pictures. The movie studios encouraged their audience to use a branded hashtag and engaged with TikTok influencers to post about an upcoming movie using a hashtag. 
You don't have to be a corporation to use TikTok successfully. Here's an example of a great organic (non-paid) TikTok video. The creator showed beautiful visuals and talked about launching her online yoga business. The video helped drive demand for classes and is an inspiration for other TikTok creators.
To add TikTok to your marketing repertoire, follow these TikTok best practices.
LinkedIn
The social media platform for professionals can supercharge your educational and instructive event marketing. It's always fair to adapt ideas from the best ads on LinkedIn.
Organic vs. paid examples
Here's an example of a successful LinkedIn organic post: Eventbrite creator SocietyX uses LinkedIn to promote their online events and share company news. The post shown below is eye-catching and engaging, with a CTA that encourages attendees to register for an upcoming class. 
Check out this case study featuring Adobe, who used LinkedIn ads to sell tickets to their digital experience conference called Adobe Summit. The event is usually held in Las Vegas, but was moved online due to COVID-19. By using LinkedIn advertising, Adobe said their pre-event registrations ended up being three times their original goal and the ad itself amassed more than 700,000 views, along with over 40 million social impressions.
To get the most out of LinkedIn marketing, see these great resources for information on LinkedIn best practices and achieving LinkedIn mastery. 
Partnering with influencers
For some, it's their entire career: being a social media influencer. Done right, influencing can reap large rewards for your event. It's like word of mouth, only better.
If you have a bigger budget and need additional resources (such as selecting influencers that fit your needs and getting analytics for your influencer campaigns), you can work with an agency. But it's perfectly possible to find relevant social media influencers yourself and direct message your top choices to let them know you're interested in partnering with them. 
Organic vs. paid examples
Consider this example of how to leverage an organic post. A photography influencer (@mrwhisper) partnered with Oracle to promote Oracle Cloud. The influencer shared the photo they captured for the brand on their Instagram and tagged Oracle. While Oracle paid to work with the influencer, the post from the influencer on Instagram was not a paid post, but was organic. Many influencers post on social media organically, and don't put paid promotion behind their posts since their influence and large following gives them good reach.
Here is an example of working with an influencer around a paid post. Google partnered with the @thesorrygirls to promote Google's Pixelbook laptop. The influencer created an Instagram giveaway using a sponsored post. Users were asked to "like" the post image and leave a comment about using the laptop. The contest post resulted in a 59.9 percent engagement rate.
Read this blog post for guidance on working with influencers and adhere to these influencer best practices.
Eventbrite Boost
Now that you know the ins and outs of these different platforms, you need a way to manage all those social accounts. Investing in a tool like Eventbrite Boost is a great way to stay organized and achieve your goals while also building your social media expertise. You can create gorgeous Instagram Stories Ads, make branded event pages, and run jaw-dropping Facebook ad campaigns (and measure their performance). 
For everything else you need to create a well rounded marketing plan for events, check out Eventbrite's Ultimate Marketing Guide.