Our Heart of Gathering Series introduces you to event creators who are helping to foster a sense of community. Discover how these creators bring their passions to the world. Watch Marrow's full story here.

Ping, the owner of and restaurateur behind Marrow, and Nick, the shop's butcher, travel to the farms where they source their meat several times a year to build a relationship with the farmers and to understand what goes into raising their animals.
It's an icy morning at Moraine Park Farm in Zeeland, Michigan, a two-hour drive from downtown Detroit. Farmer Tom Dykstra walks Ping Ho and Nick Ponte through a herd of happy cows, explaining the ingredients that comprise the day's feed. .
"We work with smaller farms that have an approach toward cultivation," says Ping. "A lot of them talk about regenerative farming, where it all begins with the soil to what they feed the animals to how they graze the animals — moving from pasture to pasture at the right time so the ecology of the land is not disturbed."
A mission built on sustainability
"Farm-to-table" is a phrase that's been thrown around a lot over the past few decades. But its meaning often gets lost in fine-dining restaurants and high-end grocery stores.
Ping says the farm-to-table concept remains extremely important. "It cuts to the core of how we know where our food comes from. And the quickest [way] from the farm to our plate is truly cutting out the middle person."
Ping's vision for opening Marrow, a restaurant and butcher shop in Detroit, was to cut out that middle man — the processors that produce at scale and sell mass-market ingredients to large supermarkets — and to bring meat straight from the farms to people's plates and fridges instead.
"There's an increasing importance for us to be aware of where our food is from."
Born in Singapore, Ping grew up going to the wet markets with her grandmother and bringing home the freshest catch of fish and whole pieces of meat to cook for dinner that night. This is what inspired her to bring the kind of transparency, freshness, and accessibility she witnessed as a child to her community in Detroit.
"With industrialization and commercialization at scale, a lot of us have been distant from our food source," she says. "Especially growing up in cities, we don't see where food is farmed, grown, et cetera. But there's an increasing importance for us to be aware of where our food is from."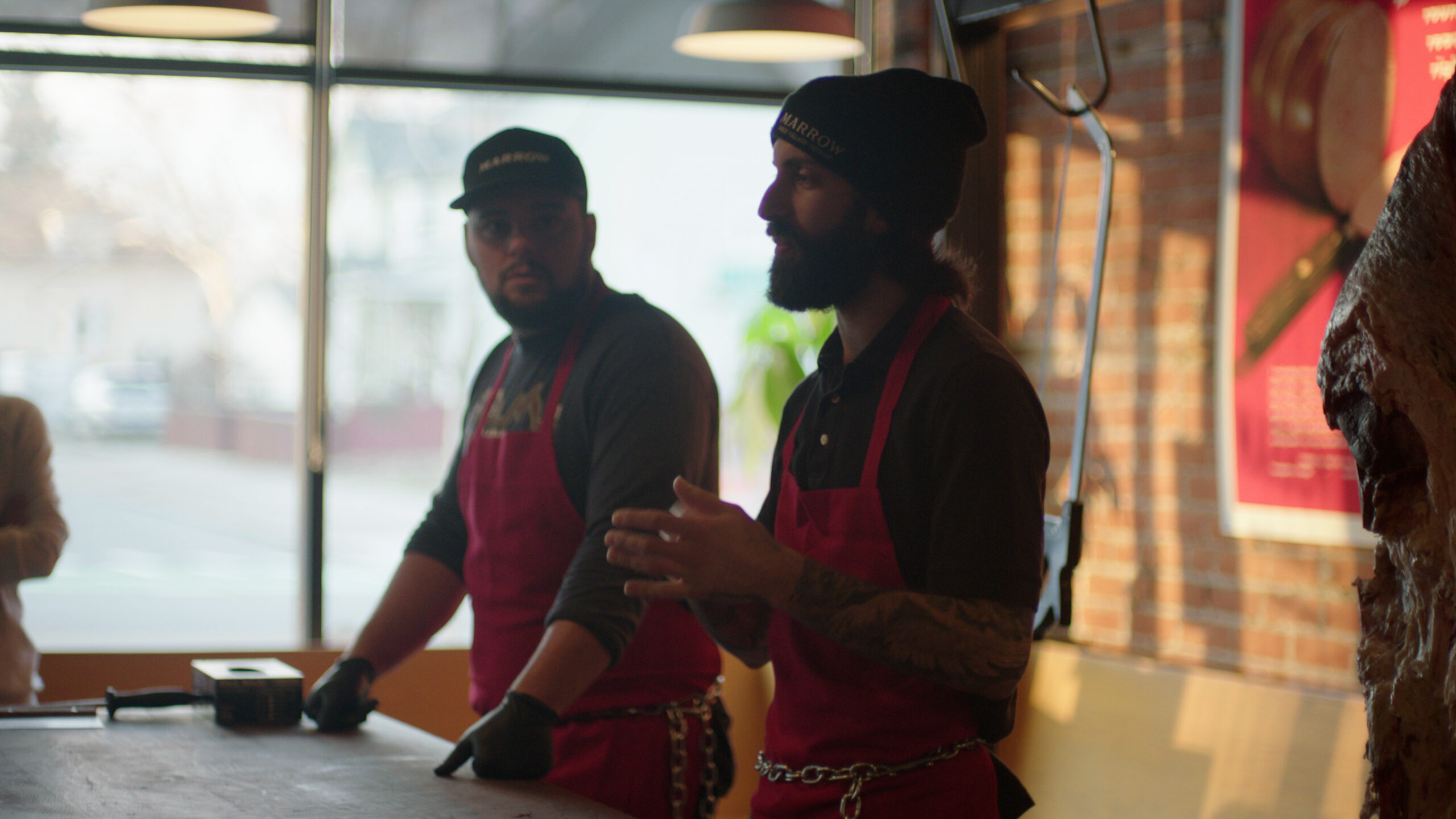 The meat industry in the United States is dominated by several major companies. This kind of mass production results in feedlots, which are agricultural operations where animals are kept in pens rather than allowed to roam free ("free range," as we often call it). Keeping livestock confined like this is damaging to the environment and harmful to the animals, and can even have detrimental effects on our bodies. Ping, alongside Nick, wants to change this system by supporting small, local farmers and teaching classes at Marrow — and they host and sell tickets to these events through Eventbrite.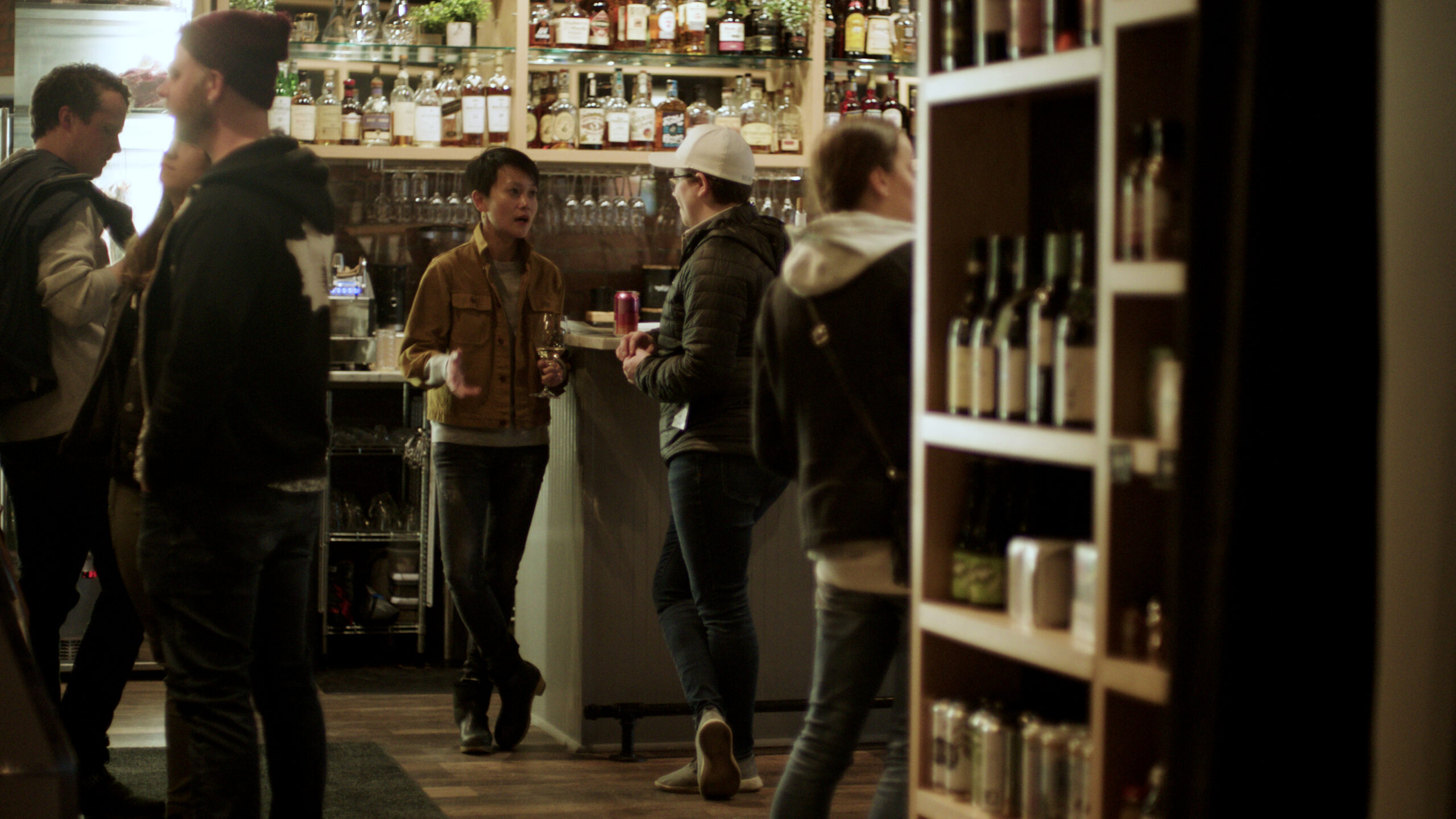 Fostering education through event programming
These classes take the form of sausage-making, butchery, and whole-hog breakdowns. Nick describes where the animals come from — what they eat, how they graze, and who takes care of them — before teaching attendees how to break down a whole animal. Ping believes that if you want to eat meat, you should know where it comes from and how to treat, honor, and appreciate meat. It's this kind of education that transmits the restaurant's mission and ethos to the community.
"We are a whole animal butchery spot," says Ping, "and the classes we do teach people how to break things down. Don't be afraid — it's a craft. And if you want to eat well, you have to learn how to process an animal. So education is a big part of what we do here at Marrow."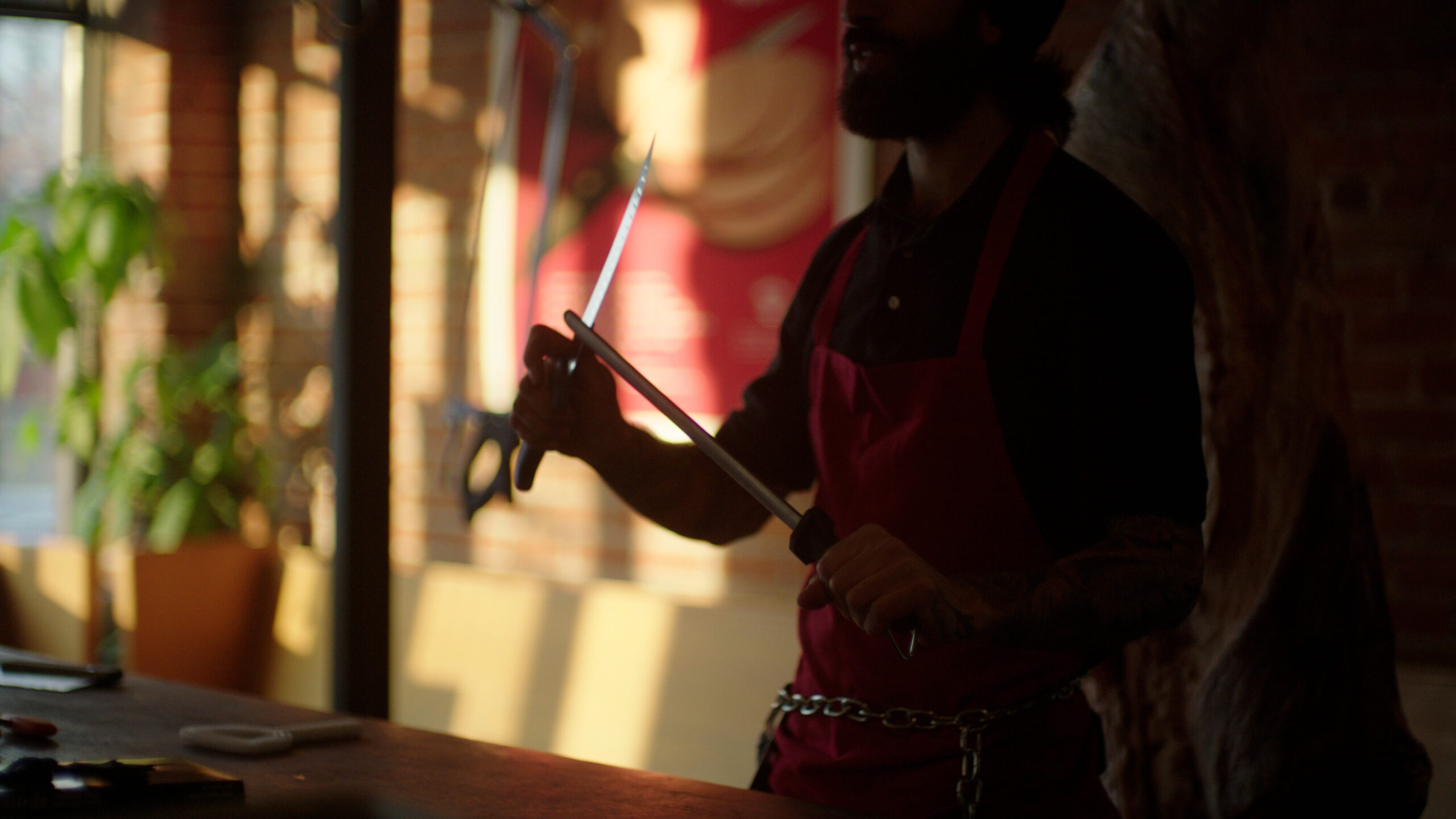 All of this is centered around the idea that "eating good meat less often" is a sustainable practice. "By breaking down the various parts of the supply chain, we believe that it ultimately promotes better habits and better approaches towards consumption," Ping says.
The best part? Not only is Marrow's meat better for you and the environment — it's more delicious, too.
Be inspired to do something sustainable for the environment by watching Marrow's story.
Interested in attending an event? Follow Marrow on Eventbrite to be alerted when new events are added.
Check out the rest of the creator stories in our Heart of Gathering series: SoulfulofNoise, Oddities Flea Market, Legacy Boxing Club, and Mountain Stage.