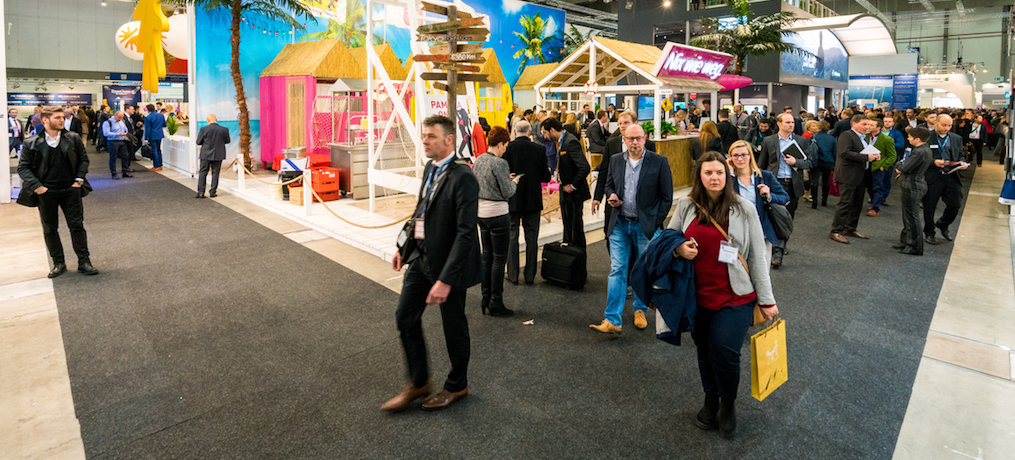 10 Event Sponsors Reveal Why They Chose to Support Events
Sponsors can help take your event to the next level, making it possible for you to provide the personalized experiences your attendees crave. But attracting and securing them can be difficult, especially in a saturated market where brands are spoiled for choice.
If you want to win over the right sponsors, you need an understanding of why brands choose to support events in the first place. From there, you can begin to put together an irresistible proposal based on your potential sponsors' needs and goals.
To help you get it right, we asked ten event sponsors why they chose to support events. Read on to discover their top five reasons, in their own words.
Reason #1: To give back to the local community
Amy Kilvington of Blinds Direct: "Every year our local town has a Duck Race… Local businesses have the opportunity to sponsor a duck, but we decided to go all-out and sponsor the whole event. As a business, we are dedicated to our local community. And though our company works on a national scale, with a 200-strong team, we still see the value in the smallest gestures to the community." 
Chris Gronkowski of Ice Shaker: "My company Ice Shaker sponsors the Rob Gronkowski Football Clinic… We sponsor this event because we love the kids and feel that athletics is not only fun for the kids but also a great way to learn leadership skills and live a happier and healthier life." 
Shannon McKinley of TicketCity: "Austin locals pride themselves on shopping local and supporting local. So, our goal was to show the people of Austin, Texas that we appreciate our city.
"Events we have chosen to sponsor include Blues on the Green, which is an outdoor concert series at Zilker Park, and Amplify Austin Day, a city-wide day of giving where for 24 hours, local nonprofits, companies, and individuals work together to raise money. "
Reason #2: To build their brand awareness
Damon Gochneaur of Aspiro Agency: "Ultimately we choose to sponsor an event because we felt like it was a great opportunity to create increased brand awareness for our organization within both our local community, as well as with our target audience in that community, local business owners." 
Cristian Rennella of elMejorTrato: "elMejorTrato is the biggest online comparison tool for financial consumer products in South America. We sponsor all developer events in our city. This allows us to be very close to the community of programmers and eventually be able to hire the best talent."  
Reason #3: Because they trust the event creator
Paul Stanley of Cloven Hoof Rum: "At Cloven Hoof HQ, we get asked to sponsor tons of events but we say no to most straight away — especially when all the organizers are after is a stack of cash. We look to sponsor events with a similar ethos to ours, where we can support each other and both benefit in a decent, honorable way." 
Cristian Rennella of elMejorTrato: "The best event planners contact us first directly on LinkedIn or Facebook. Then we coordinate a meeting and receive them in our offices where we define how to work together. They offer us the possibility of providing a small presentation of our challenges. This allows us to see if they can help us." 
Laura Jamieson of Lookers: "It's a lot easier when you have a good working relationship with the event organizer, as it makes sorting out the details so much easier." 
Reason #4: To maximize their touchpoints with consumers
Mark Bechtholt of FameMoose: "The organizers gave us a lot of options of how we could sponsor the event, including our own table at the event and the option of providing a prize to participants." 
Martin Woods of SALT.agency: "[We look for] a chance for us to explain our skills and key areas to potentially interested parties. We had the chance to present our business and got to help run the actual questions. We were also promoted on all email contact, highlighted on the website, and had a large banner at the event." 
Wyatt Jozwowski of Demio: "In exchange for a percentage of all sales we made during the event, we were given a speaking spot and a booth near the entrance. This event allowed us to get dozens of new customers in a single weekend, as well as capture 100+ qualified leads that we were able to follow up with afterwards. It was a huge success!" 
Reason #5: Because the attendees are their target audience
Mark Bechtholt of FameMoose: "We chose to support Startup Weekend when it came to our city because we thought it was a great community event that could attract a lot of potential tech talent to our brand. I had participated in a Startup Weekend previously and had made some strong connections there and thought we could get great product ideas as well as build relationships with talented engineers, product managers, and designers." 
Wyatt Jozwowski of Demio: "We chose to sponsor an event after they reached out to us with the opportunity to speak to 700+ business owners. Since the event was filled with higher level business owners looking for more ways to market their products, we knew it was the perfect audience for our platform." 
Secrets of sponsorship-winning events
Get up to speed on the latest trends and best practices needed to win sponsorships today in our Essential Guide to Event Sponsorship.