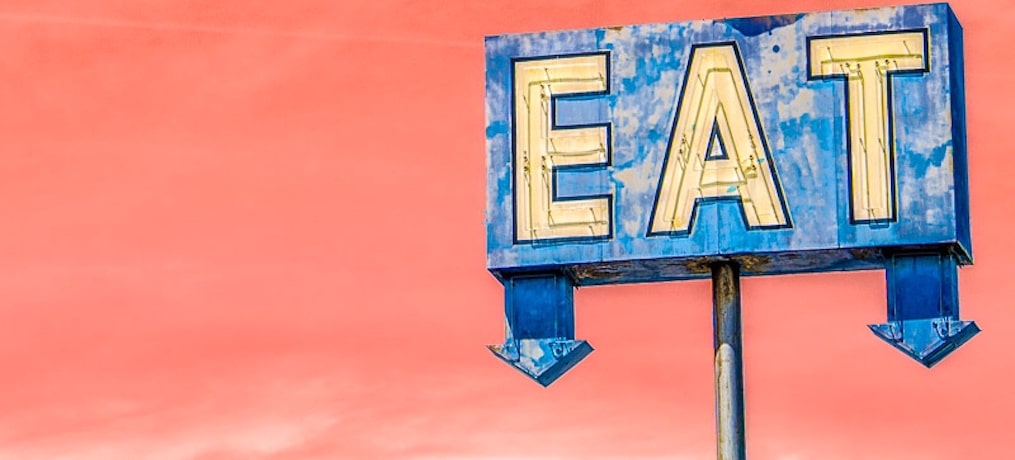 5 Event Signage Ideas to Improve the Attendee Experience
Event signage may seem like the most basic of all event details. But get it wrong, and your entire attendee experience is at risk. Without clear and concise signage directing your attendees and helping them find what they're looking for, any event will quickly descend into chaos.
Signs needn't be utilitarian, though. Because of their highly visual nature, signs provide plenty of opportunities to promote your brand and, when appropriate, your sponsors. So how can you wow your fans with event signage that's not just super clear, but also memorable?
To help, here are five event signage ideas to improve the attendee experience.
The event signage you absolutely must have
Once your venue is booked and site map is established, comb through the attendee experience, beginning to end, from their perspective.
What will it be like to pick up their tickets and gain entry into your venue? Claim their swag bags and/or reg packets? Find their way to speakers, stages, or booths? All of these moments need signage to prevent lines and over-crowding.
These moments will vary slightly from event to event (especially from a corporate conference to a big music festival), but the essential signage every event must have includes:
Restrooms

Stages

Entrance/welcome

Lines

Social sharing handles/hashtags

Food and drink vendors

Electronic charging stations

Registration packet pick up

Informational kiosks/customer service

Exit/thank you for attending
Creative event signage ideas to delight attendees
Once you've established where you need event signage, think about how you can use those signs to make the most impact. Each sign is a touch point with your attendee, and each time they come into contact with your brand is a chance to impress.
For inspiration, here are five signage ideas to improve the attendee experience:
Stair wraps

: A message or image seen from the bottom of stairs or an escalator, a stair wrap is a pretty surprising way to brand an unexpected spot at your event and direct attendees to where they need to go.

Barriers:

The barriers used to create an entry chute that funnels fans smoothly into your check-in point is a prominent place to put directional messaging, as well as sponsor and branding information. (Having some fun with these signs can also make

waiting in lines

more fun for attendees.)

Natural landscape

: If your venue is outdoors, you can use the landscape to complement your signage. For instance, nestle a sign within the plants, or use trees to reduce unattractive poles.

Graffiti walls

: One unique way to display your social media info is with a graffiti wall. To really connect with your venue's community, partner with a local artist. Be sure to include your Snapchat QR code, your event

hashtag

, and

social handles

.

Furniture:

Tabletops and printed chairs offer unusual, but highly visible, spaces to display your event signage and brand. Consider a blanket with your event name or branded pillows to add more information.
How to work event signage into a broader onsite strategy
Your event's onsite requirements go far beyond cohesive signage. Want to make sure you've covered your bases before the day of your event? Download the full checklist to tackle your event logistics with confidence.