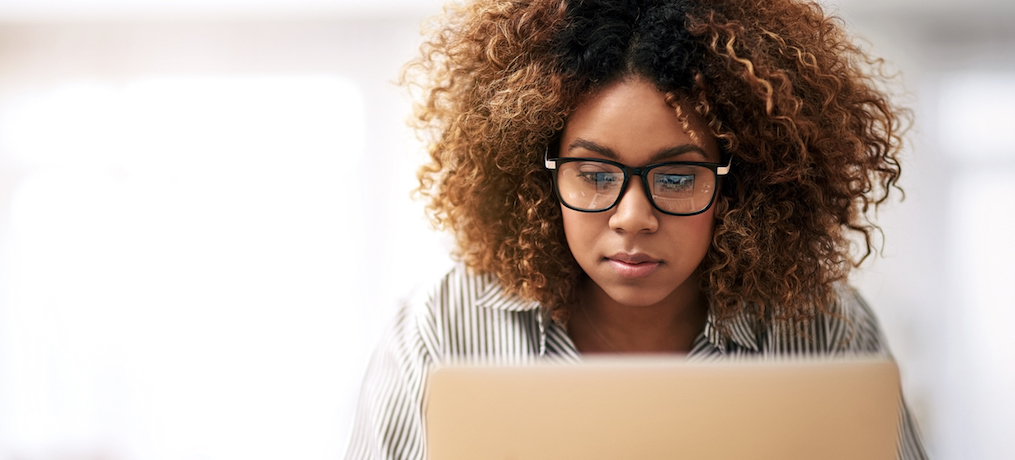 19 Event Management Blogs to Read
Event creators have to be experts in industry trends — or risk their events becoming outdated. But it can be hard to know where to turn to find out about emerging technology and new ideas. And how can you avoid information overload in the process?
If you're reading this post, you're off to a good start. But if you're looking for more event management blogs to stretch your knowledge, explore these 19 top reads.
Top 5 blogs for event industry trends
1. BizBash
BizBash publishes ideas, news, and resources to create smarter events. Get inspiration for venue discovery, event style, technology, and tools. This team also creates a podcast called GatherGeeks. Check it out here.
2. EventMB
Also known as Event Manager Blog, this site is an online resource for trends, technology, innovation, and education. Stay up-to-date with their annual trend reports and event app analysis. Check it out here.
3. Eventbrite roundups
In addition to their usual content, every month Eventbrite publishes a roundup of event trends and insights. From food-related reads to event industry lingo, the articles span a wide range of themes to keep your events fresh and original. Check it out here.
4. Connect Association
The Connect Association magazine combats information overload with useful insights for event organizers. It has been recognized with awards for editorial excellence. Check it out here.
5. Smart Meetings
Smart Meetings publishes industry trends, event planning tips, and technology spotlights. The site also has tools to find speakers, destinations, and venues for your next event. Check it out here.
Top 3 sites for comprehensive event news
6. MeetingsNet
With an interactive magazine app, digital edition, and several e-newsletters, this site tailors content to different segments of the event management industry. Check it out here.
7. Event Industry News
Event Industry News provides a comprehensive collection of all the breaking news in the events industry. This blog is a thorough resource for organizers who don't want to miss a thing. Check it out here.
8. International Meetings Review
This site offers a global collection of event industry news. Filter by your location or get inspired by ideas from another part of the world. Check it out here.
Top 5 reads by event industry consultants
Get hands-on tips and tricks from experts working in the event planning field.
9. Velvet Chainsaw
Velvet Chainsaw is written by a team of experienced conference consultants. This hands-on perspective on event industry updates and advice makes posts relatable and easy to read. Check it out here.
10. Gallus Events
The Gallus Events blog features informative posts by an experienced event management team. Learn from their experience and expert opinions. Check it out here.
11. Plannerwire
Get tutorials, tips, and tricks about conference planning, event marketing, and technology. This blog is created by a team that develops technology strategies for conferences. Check it out here.
12. Endless Events
Run by an AV and event production company, Endless Events is a blog that offers advice and covers the latest meeting and event trends. Check it out here.
13. Conferences That Work
Conferences That Work focuses on creating memorable conferences that attendees love. Get inspired by posts about conference design, facilitation, and peer conferences. Check it out here.
Top 5 blogs for event technology trends
14. techsytalk
Discover cutting-edge event technology and learn how to implement it with entertaining articles by techsytalk. They also air candid conversations with event professionals on the techsytalk unscripted podcast. Check it out here.
15. Event Tech Brief
Developed as an email newsletter, Event Tech Brief reviews new event technology to help professionals make informed decisions. Check it out here.
16. The Meeting Pool
The Meeting Pool helps meeting professionals explore the latest event technology. Their goal is to encourage event organizers to be early adopters who share the "next big thing" with their attendees. Check it out here.
17. Pathable
Pathable is an event app technology blog published by a team with deep roots in the technology, social networking, and event industries. Check it out here.
Top 2 reads for event career development
18. Convene
Published by the Professional Convention Management Association (PCMA), Convene offers educational content and professional development. This blog has won numerous publication awards. Check it out here.
19. Event Planning Blueprint
Geared at developing basic skills, Event Planning Blueprint is best suited for beginner event planners. Use it to brush up on fundamentals or revisit a topic that needs strengthening. Check it out here.
Luckily, if you're looking for advice to innovate as an event planner, you don't have to look very far. Check out Future Proof Tech for Large-Scale Events to learn all the technology trends innovative event creators need to know now.