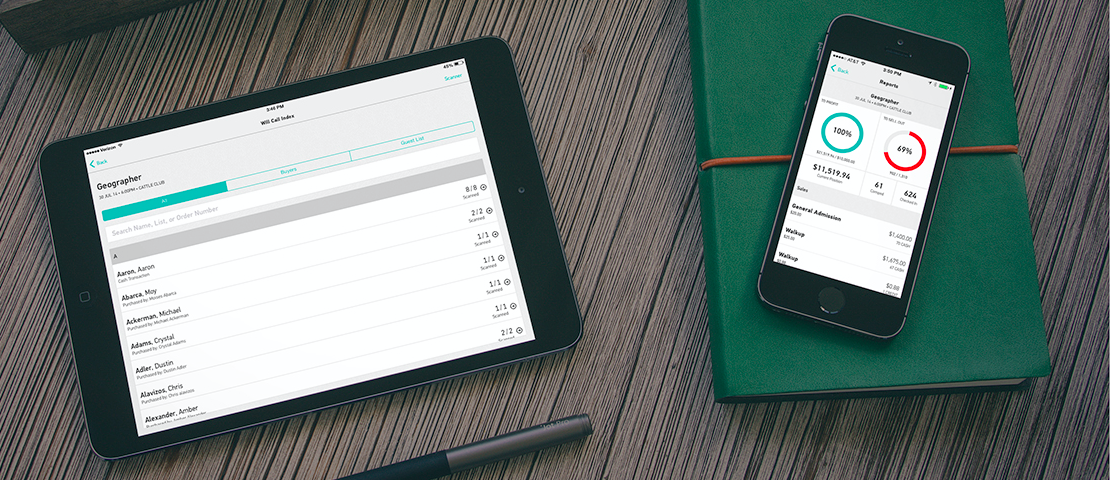 Queue Joins Eventbrite: A "Maniacal Focus" on Solving Customer Problems
Today we welcomed Queue, an industry-leading platform for venues and promoters, to Eventbrite. Why is that big news? Because Queue will help us do something we care a lot about: making life easier for venues, promoters, and ticket buyers. With their amazing team's industry experience and products, we're excited to deliver a more complete solution for music venues.
So what does this mean for you and your next event? To find out, we sat down with Queue's CEO and Co-Founder Greg Patterson. We asked what drives him, the team, and Queue's success with customers.
"When we can give time back to a business owner, that's a win."
What gets Patterson up in the morning? First, a "maniacal focus" on solving customer problems — like managing bookings, integrating new technology, and coordinating guest lists. "When we can give time back to a business owner, that's a win," says Patterson. "We want to provide data-driven information that removes the guesswork from running a small venue or festival — and increases sales."
Second, Patterson is motivated by his passion for live experiences. As someone who cut his musical teeth on Vacaville, CA's punk scene, he's no stranger to live music's energy and community-building. By 16, he was the promoter at a local punk venue, and had toured up and down the West Coast before he was old enough to vote.
For the last 20 years, Patterson has stayed close to his roots, touring as a creative consultant with Papa Roach, and co-founding two more companies: The Artery Foundation, a full service artist management company, and Wonderful Union, an independent fan services company.
Thanks to his years of live music experience, Patterson is all-too-familiar with its challenges. In 2012, Patterson's team built the first version of Queue to use themselves. "The standard approach to box office operations was in the dark ages," says Patterson. "We wanted to build a simple, networked system to maximize a small number of resources."
Over time, the team started adding more and more tools — wristband scanning apps for iPhones, features for box office sales, guestlist management solutions. "It became obvious that the market needed something like this," says Patterson. "So we decided to make our own company and really improve the lives of promoters."
"We asked users 'What's the worst part of your day?' and then tried to solve for that."
Today, Queue has expanded to include a bookings calendar, RFID activations, mobile guest list management, and collaboration tools.  "The status quo is resisting change at all costs and hurting your customers in the process," says Patterson. "Instead, we've continually asked our users 'What's the worst part of your day?' and then tried to solve for that."
So what's next for Queue and Eventbrite? First of all, even more innovation for customers. "Eventbrite is shaking things up from the outside, putting the customer at the center, and building great solutions for them," says Patterson. Together, Eventbrite and Queue are committing to solve big problems for event organizers and promoters, and are poised to do just that.
Patterson is also looking forward to an even wider audience for Queue's solutions. "We've been like the best jazz band in the most underground club for a while," he jokes. "It'll be nice to bring it to the masses."
Got questions about our new co-conspirators? We'll be rolling out more information in the coming weeks, but feel free to contact your account manager with questions. You can also head over to Queue's website to learn more.
Considering using Eventbrite to manage your events? See how it works, or contact us to get started.