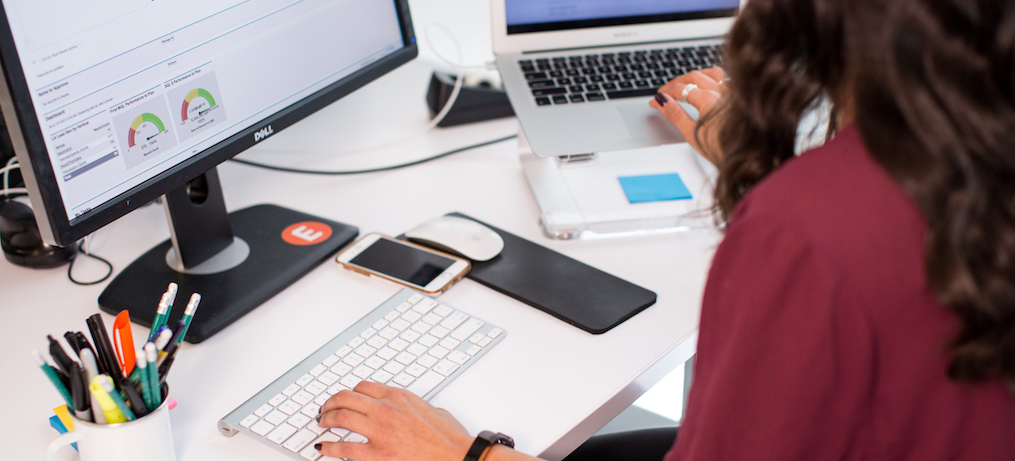 Your Corporate Event Planning Survival Guide
Corporate events have a reputation for being a bit stodgy. But just because they're run by businesses for professionals doesn't mean they have to be boring. In fact, there's plenty of room for creativity and engagement at even the driest of trade shows.
Want to plan a corporate event that wows your attendees and your company stakeholders? It all starts with getting the details right. From creating a seamless attendee experience to maintaining a balanced budget, you need to spend your time and money wisely so you can deliver.
Here are seven steps to survive and thrive as you plan a memorable corporate event.
Corporate event planning step 1: Establish goals and objectives
What's the purpose of your event? How many people do you want to attend in person? How much profit do you want to make? These are the kinds of questions you need to ask yourself and your stakeholders from the get-go.
While objectives might be obvious for events like an employee training, for more complex events goal-setting might require interviewing stakeholders within the company. Goals and objectives can include things like number of registrations, number of livestream viewers, etc. Make sure your objectives are measurable and concrete so you can prove the value of your event.
Once you've established your event's goals and objectives, get sign off on them from your stakeholders and be sure to share them with your team. These will be your guideposts throughout the rest of the planning process.
Corporate event planning step 2: Put together a budget
If this is your first event, you might not know where to start with the budget. But putting together a rough budget is key to determining whether it's feasible or not. If you can borrow figures from past similar events your company has done, that's best, filling in holes with educated guesses.
Once you've got something put together, you can run it past your stakeholders for the green light. (If you're having trouble getting a budget approved, be sure to communicate the dollar value of the event to the business.)
Once you have a working doc in place, update the budget as you move forward. Tracking everything is critical to staying on budget as you go, so be sure to update your budget regularly.
Corporate event planning step 3: Select a date
While this might seem straightforward enough, getting a date picked between your stakeholders and your venue might prove to be a bigger challenge than you imagine. Which is why the sooner you can start planning your event, the better.
Starting at least six months before your event, decide when your event will take place. You'll want to choose two dates: an optimal and a second best for backup. That way, if you run into trouble when negotiating dates with your venue, you have an alternative to use.
Corporate event planning step 4: Choose your theme
Your budget and date are a go. Now that you've gotten the green light, it's time to choose an event theme.

Your theme sets the tone for your whole event. Once in place, it drives all of your planning decisions. The right theme attracts attendees and builds your business's brand, but a boring or tacky theme can put your company's reputation on the line.
To learn how to pick a professional yet memorable event theme, check out this post.
Corporate event planning step 5: Choose a venue
Before you start looking at venues, you need to answer a few important questions. What geographic area is best for your event? How many people will be attending? Do you need to provide Wi-Fi? Once you've got those requirements in place, you can begin your search.
Whether you go with a traditional or unique venue, you'll need to make sure your venue can meet your infrastructure needs. If you need help finding a venue in a city you're unfamiliar with, a local partner can help identify potential spaces and negotiate on your behalf.
Corporate event planning step 6: Solidify agenda and select speakers
Since speakers are at the heart of business events, a solid lineup can make the difference between "wow" and "meh" for your attendees. The perfect speaker offers more than just great public speaking skills, though — they'll also have a healthy social media presence and following.
So where do you start your search? First, compile a list of your ideal speakers, which will show you the kinds of qualities you're looking to showcase at your event. Second, research past events like yours and collect the names of speakers who would be a good fit for your event.
From there, you can follow these three steps:
Do your research on Google, SlideShare, Twitter, and LinkedIn

Solidify your ask (e.g. your what, why, where, and who) before approaching speakers

Reach out to your list and if you don't hear back, try again two or three times more
You could also consider putting out a call for speakers inside your company. Chances are, there are a number of employees who could share valuable insights with your audience.
Corporate event planning step 7: Secure sponsors
Much like finding speakers, you'll have to do a fair bit of research and reaching out to secure the right sponsors for your event. Again, you'll want to start months in advance, as many brands like to map out their spend for the year ahead (and the search will take longer than you think).
Sponsors are looking for more than just brand awareness, so when it comes to putting together your proposals, you'll want to think about how your event can meet their needs. You'll also want to show them value, so be prepared with data on things like registrations and attendee demographics.
When you're ready to connect with sponsors, follow these four steps:
Draft an elevator pitch, two to three lines maximum about your event and its value

Connect with prospects and judge your success on the number of meetings you get

Follow up kindly with sponsors once or twice if you haven't heard back from them

Meet, listen, and take notes about how they want you to customize the proposal
Stay organized with a checklist
To learn what other steps you should take when you're planning your corporate event, be sure to check out The Event Organizer's Pre-Event, De-Stress Checklist.