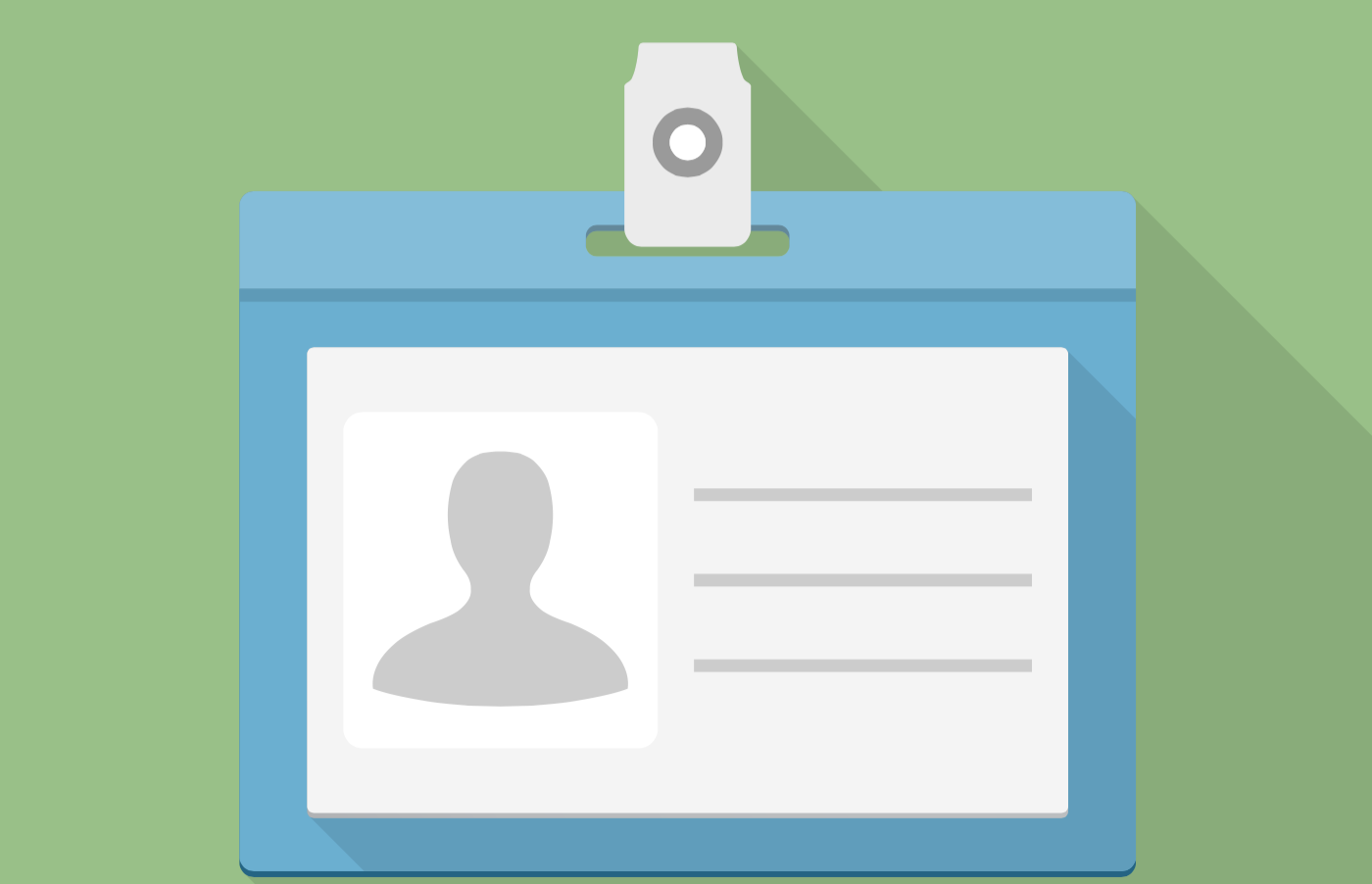 Your Guide to Breaking Down Badges
Few things in the event space are more symbolic of networking than badges. They invite personal introductions, legitimize events as professional, and they are a great outlet for extra corporate branding. But while badges for conferences, summits, and the like are a staple, they can also become quite a task to secure.
To select the best option — whether that's leveraging a vendor or taking the DIY route — you'll need to understand what you want, and what you need.
To help you figure out which badge is best for your event, we've broken down the options into three main categories. Options range from simple to custom, and vary in price depending on your needs.
Option 1: Keep It Simple.
Replace the write-in name tag with a straight-forward approach. Ditch the sharpie and sticker route, and consider printing simple badges. They're perfect for displaying common information like name, organization, and title. This option is best for smaller events, or if you only need name tags with a slight face-lift.
Since some registration solutions include a badge-generator as a free feature, it's also the cost friendly option. All you have to do is print and bring them to your event.
Option 2: Print Professionally.
Professional printers are the tried and true solution for badging, and give you a chance to show off your brand. Top tier badges include options like company logo, design elements, and QR codes to scan for event entrance and lead retrieval.
This is best for organizers looking to improve their brand experience while outsourcing the work of preparing badges themselves. Design options have come a long way, and vendors can both print and assemble the badges for you, then ship to your venue. (*Pause for a sigh of relief.*)
Expecting 200 or more attendees? Professionally printed badges are probably for you. It's a scalable and cost-effective method, as vendor's offer volume discounts, plus it frees up your valuable time. Even better if all your attendees pre-registered online, so you won't need on-site printing. Our friends at Conference Badge only need your attendee list to print custom branded badges for any event. Simply check-in and pass out badges. Couldn't be easier.
Option 3: Print On-Site.
For events welcoming on-site registration, or if you're looking for an alternative to pre-printing, on-site is optimal. It's cutting edge, as some vendors enable attendees to check-in and print badges at the same time. Worried about lines? Fear not: current options get your printing done in as few as 3 seconds. You can even add color ID photos and your logo, should you want to expand your branding efforts in a wearable way.
Large conferences with 500 or more attendees tend to lean towards this option. It's a time saver, as attendees will essentially do the work for you. And the cost doesn't break the bank either. Vendors like Boomset ship a plug-and-play kiosk to your venue for quick set-up. If it's your first rodeo, they can also include on-site help to ensure smooth sailing the day of your event.
Remember, every interaction between your attendee and your organization is critical, and kicking it off with a sleek and intuitive entry is a great place to start.
How do the options above stack up to your needs? If you could use some help deciding, we've got you covered. Click here to give us a shout, and we'll make badges a breeze for your next event.