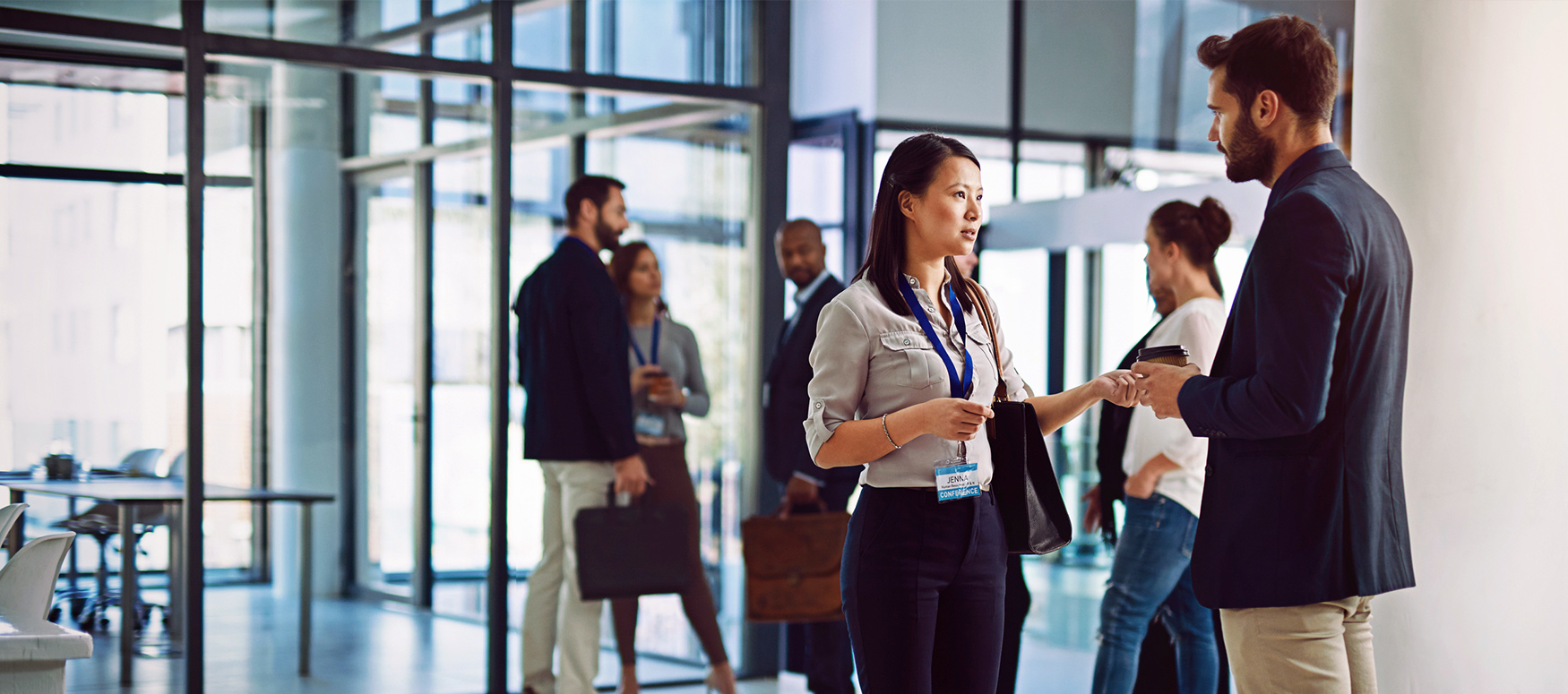 6 Solutions to Help You Recruit Amazing Event Volunteers
Hiring a professional event staff to man every aspect of your event can be expensive. Without the massive budget, your success often depends on recruiting event volunteers. But not just any volunteer will do. You need a crew who will keep your event running smoothly, and offer attendees a great experience.
So what's the best way to find the right volunteer crew for your next event? Let's address some of the questions you may have, along with strategies for recruiting rockstar volunteers:
1. What's the best way for volunteers sign up for my event?
Setting up a separate, free online registration process for volunteers can help streamline the process. Doing so will put all volunteer contact information in one centralized place, making pre-event communications a snap. Be sure to specify any qualifications you may have (for instance, if you prefer that volunteers be over 21), or if the day involves climbing stairs or lifting boxes.
2. What if event volunteers register, but don't show up?
Providing clear instructions will help avoid confusion about when and where volunteers should show up. Aside from posting this information on the volunteer registration page, send a pre-event reminder email that includes directions to the venue, where to park, how to check in as a volunteer, and any other pertinent details. Also, consider providing a way for volunteers to get in touch and ask questions.
3. How should I deploy my event volunteers?
Having volunteers show up early on event day will give you time to screen them, and get a sense for what job best suits each person. For instance, some people might be more outgoing and prefer to assist guests. Others may prefer to sit at a table or a booth, or work behind the scenes. When assigning jobs, give first-timers the easy-to-learn tasks that don't require special knowledge.
4. How can you be sure my eager volunteers get the job done?
Choose awesome people to train and provide a thorough onsite orientation. Allow enough hands-on practice time to ensure that volunteers are confident and capable. Again, dedicating that time up front will pay off as the event unfolds.
Key issues your trainer should cover include:
Attendee, staff, and volunteer policies and rules
Location of the restrooms (the most common question volunteers are asked)
Location of emergency exits
Make sure your event volunteers know that they are not expected to know everything. To take the pressure off, let them know which staff members can help handle more complex issues.
5. Can volunteers help me keep staffing costs down?
While event volunteers are definitely a huge asset, don't be tempted to cut back on professional staffers in key roles. Skimping on expertise, especially when it comes to handling money or security issues, can end up costing you, or even lead to an event mishap.
6. How can I build upon recruiting efforts for a future event?
Take a moment to express your genuine thanks on the day of the event, and follow up afterward to get the volunteers' feedback. Whether it's through an online survey or a simple email, ask volunteers about their experience. Did it meet their expectations? Were they comfortable with the jobs they were asked to perform? Their input and suggestions can help you make your next event even better. What's more, showing your appreciation may encourage volunteers to come help out again.
For more in-depth, expert strategies, download "How to Recruit and Manage Volunteers Effectively."