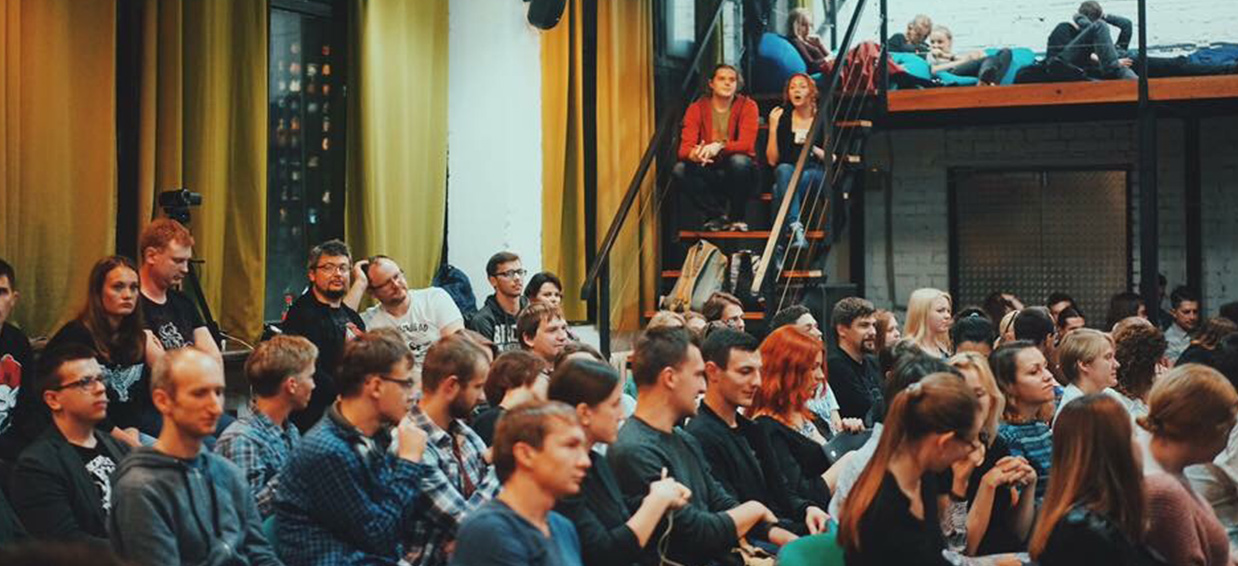 10 Clever Event Ideas College Students Will Love and Share
College campuses are nothing if not eventful — students have tons of activities and extracurriculars to choose from every day. To draw a collegiate crowd, you need more than just free refreshments.
Here are 10 fresh, innovative event ideas for college students — and 4 ways to amplify attendance.
Event ideas college students will attend and share
Lectures, study groups, and job fairs are all par for the campus programming course. Make your event stand out with these Instagram-worthy event ideas:
1. Craft workshops and cooking classes
Host a workshop where students can make their own dorm room décor — think plant hangers, terrariums, or recycled frames for their art. Get inspiration from Pinterest, Instagram, or Etsy for the latest crafting trends.
2. TEDx talks
Did you know that the iconic idea-sharing forum TEDx started as a campus event at USC in 2009? Now, the platform encourages campuses to start their own version of the digitally evolved lecture series. Capturing such talks on video makes for powerful, potentially viral social media. For details on how to start a campus TEDx, visit the website.
3. Meet the grads
Bring back program grads with stories to tell of the "real world." Not just those who've landed excellent jobs, but people doing unusual things with their college credentials: founders of startups, artists, activists, and social-change pioneers. Hint: find grads active on social media who can help promote your event as brand influencers.
4. Community service events
Millennials love expressing their values online, but 80% of them feel it's essential for people to come together in person to promote positive change. Invite them to be that change. Team up with an organization outside of campus to promote and orchestrate a meaningful community event. For instance, a clean-up-the-community day, a read-a-book-to-an-elder day, or a food-bank volunteer day.
5. Stress-relief activities
Students are stressed. Organize a social get-together that doubles as a makeshift spa day. Bring in chair-massage therapists, aromatherapy experts, and yoga teachers. You can probably find a lot of these "pros" from within your own student base.
6. Speed networking / dating / mentoring
"Speed" events check a few boxes for college students: They're exhilarating experiences. They're productive. And they don't waste precious time. For an event creator such as yourself, they check another box: they're low-budget. You just need chairs and good conversation starters.
7. Fancy dinner mixer
Getting two or more intramural organizations together to dine and dish makes for lively conversation and easy marketing. It also gives students a chance to get out of their casual clothes and play dress up. And of course, it makes for gorgeous and shareable photos.
8. Coffee klatch
A low-key version of the dinner mixer. Students who have to study round the clock never stop drinking coffee. A coffee klatch isn't just about free java, though. It's an opportunity for students to get together and discuss ideas or tell stories, European-salon style.
9. Smartphone film festival
Don't simply invite your film students to contribute without any direction. Anyone can make a short movie with the user-friendly digital tools at our disposal today. Come up with a theme and some basic ground rules on length and subject matter. Pick a day to showcase entries in a theater setting. And promise widespread social-media shares for the winners.
10. Pop-up photo booths
Set up smart photos booths around campus (or at a bigger event) to encourage students to create social-worthy images. Think beyond the old standard — the photo booth where you insert a dollar, stand behind a curtain, then wait for a few grainy pictures to print out. Hypno GIF is one photo-booth maker that offers a more high-tech experience.
How to get college students to share campus events
The first step to successful campus programming is to create "Instagrammable" event ideas for college students. The next is to actually get those events on Instagram — and Facebook, and Snapchat, and Twitter, and YouTube, and… you get the picture.
Here are a few tactics you may not have thought of:
Cross-group marketing. Whether your event involves multiple organizations on campus or not, you can tap into the greater community to help you share. Look to organizations that have popular social media feeds. Find commonalities that will intrigue other clubs. For instance, your film festival might not be art-school centric, but given their focus on creativity, they'll probably help you promote it.
Facebook Events. Don't miss the marketing opportunity that is Facebook Events. It's not just about sharing your event with people who are already following you on Facebook. When you use the right keywords and images, your Facebook Event becomes searchable by the wider Facebook community.
Automated social advertising. These days, for your social media marketing to be effective, it must go beyond organic. Advertising boosts your online reach. Even with a modest online ad budget, you can target the right audiences to drive attendance.
Native checkout. When your event shows up on social media and discovery sites like Facebook, Spotify and Eventful, buying tickets should involve zero barrier to entry. Give students the ability to sign-up directly on the site where they first discover your event.
Solid event ideas and smart social marketing are just part of the puzzle of campus programming. Investing in the right event technology establishes a robust platform you can launch all your campus programming from.
For a college-specific guide to programming, download How to Use Live Events to Built a Thriving Campus Community.