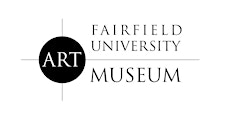 Fairfield University Art Museum
In accordance with the University's Covid-19 protocols, which prohibit the public from entering campus, the museum will be closed to outside visitors this fall. While we're very sorry that we can't welcome you to our two fall exhibitions, we hope that you will engage with them virtually and take advantage of our extensive virtual programming. All of our free and virtual programming will be live streaming on the www.thequicklive.com!
Please follow the museum on Facebook, Twitter, Instagram and LinkedIn for art-related content designed to keep you entertained during this period of closure.
The museum will be available ONLY for Fairfield University students, faculty and staff following strict Covid-19 protocols including mandatory mask wearing, one-way traffic flow, capacity limits, and social distancing.
Our sincere apologies for any inconvenience or disappointment this may cause and thank you for understanding, as we prioritize your safety and the safety of our community. We miss you, and look forward to welcoming you back to the museum as soon as we are able to reopen.