Zenfinite Meditation Lounge
Looking for a fresh take on meditation?
​
Zenfinite is a simple, sophisticated, and modern environment for people to meditate.
​
Whether you are a curious soul or a seasoned practitioner, you can enjoy your meditation journey in our comfortable and non-traditional space.
Our meditation lounge is designed for those that prefer and appreciate a private and semi-private ambiance. 
Our attention to detail provides a sense of luxury and calmness, a zenful setting towards an enriching inner-experience.

We believe in:
Modernizing Meditation – It is for everyone and can be approached in a graceful way, it is based on science regardless of religion and tradition.
Efficiency - Meditation is very much an individual journey, but the path is easier with the assistance of guided and group meditation.
​Empower – Understanding of the mind enables self-sensing and stimulates creativity, leading to an elevated and fulfilled life.
Balanced – Meditation is complementary to fitness and exercise. One trains the body, the other trains the brain.
Zen – A place for people to be:  Open-Minded, Authentic, Inspired, Soul-search, to Infinitely develop & share.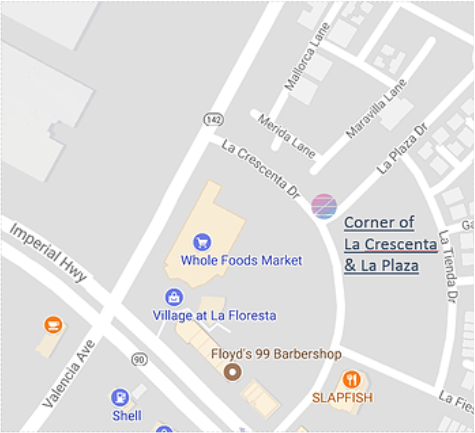 LOCATION:  Corner of La Cresenta Dr & La Plaza Dr. Brea, CA 92823 
* We're in the Village at La Floresta in Brea near Whole Foods Market@ Imperial Hwy and Valencia Ave